Starting a Non-Profit Organization - What All is Involved?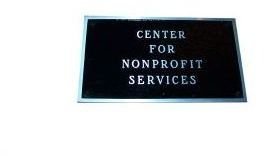 NonProfit Visions and Mission
The very first step in setting up a non-profit is to get crystal-clear on your organization's goals. Begin by writing a mission statement. The mission statement will answer the question "Why is this organization in existence?" Make sure to be comfortable with your mission statement. You will be answering it many, many times over the course of forming your non-profit. Don't lock yourself into any length requirements. The important thing is to answer the above question and the following questions:
What services and benefits will the nonprofit offer to clients?
What is the demographic benefited by the non-profit?
What values will guide your non-profit?
What is the way you'd like others to view your non-profit?
What distinguishes this organization from others in existence?
What groups would you likely work with to fulfill your mission?
The last question is not necessary yet, but when you are working to found your non-profit and obtain grants to fund your non-profit, you will need to be able to answer the question.
Is Your Non-Profit Idea Feasible?
Before going through all the trouble to establish your nonprofit, you should evaluate whether your nonprofit is feasible. What this means is that you need to do background and market research. How will you obtain funding? Are you good at management or do you know someone who is? How about money? Do you have the time to put into your nonprofit? Who will your nonprofit serve - are these people likely to be interested in your services? Take time to perform this important background research and you will save yourself time and heartache in the future.
Do You Require a Fiscal Sponsor? How About a Lawyer?
Let's face it, not everyone is independently wealthy. If you fit into this category, you may want to look for a fiscal sponsor for your non-profit. A fiscal sponsor is another non-profit organization that will help you when you lack resources for startup costs and fees and skills. Some grant applications will require a fiscal sponsor if your budget is high or if you haven't been in business for a long time.
Another important element of starting a non-profit organization is a lawyer. While there is much work you can do yourself, if you are wary of legal terminology and forms, a lawyer is an outstanding resource. Lawyers can help you to file your non-profit status with the federal government. The best way to find a lawyer dealing with non-profit law is to ask other non-profits who they use.
Create a Business Plan
Just because you are operating a non-profit doesn't mean you shouldn't formulate a business plan for your non-profit organization. You can do this step before or after you recruit potential board members for your organization. Why write a business plan? First, you will take yourself more seriously if you have an official document covering the goals and operation procedures of your non-profit. Second, for just about every step you will take heron out, you will need to have much of the information included in your business plan available.
What goes into a non-profit business plan? Your plan should include an executive summary (longer version of your mission statement), the organizational structure, what your non-profit offers, how you will market your organization, how the organization will be managed, the preliminary operating budget, and any other key elements to the operation and organization of your nonprofit.
Recruit a Board of Directors
For purposes of incorporating (and for most grants), you will want a board of directors. A board of directors is helpful for more than just the obvious reasons - they can also help you brainstorm your business plan, and they can balance out your needs. If you have a board member who is great at accounting, you won't need to be (and you won't need to hire an accountant). Make sure you have a well-rounded board. Also, make sure any meetings of your board produce quality minutes. You never know when you will have to refer back to what was said in a meeting.
Obtain a Non-Profit Friendly Bank Account
Your non-profit organization, just like a business, will need a separate bank account. Your banker should have experience working with non-profit organizations. This way, you can be sure that what he or she tells you will be applicable to your situation. In addition, if you do not have an accountant on your board, you will want to hire an accountant to help you set up your bookkeeping system. Don't try to ad hoc it. Accounting for a non-profit can quickly become complicated, so you want to be sure you have the financial aspects of your organization under control.
File Your Non-Profit Paperwork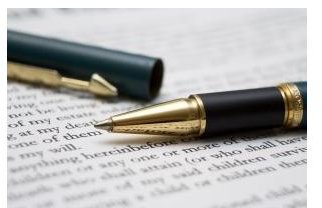 Now you are ready to file your non-profit organization's paperwork. If you are incorporating your non-profit, there will be much more paperwork, but you will obtain tax benefits. Here is a list of paperwork that must be filed for your non-profit to be officially recognized:
Articles of Incorporation
Bylaws
State Incorporation Paperwork
Federal Tax-Exempt status paperwork
State Tax Exemption paperwork - should be filed after you've filed the federal paperwork
Property Tax exemptions from city
Solicitation License where required
Mail Permits
Federal Employer Number
Unemployment Insurance paperwork
Align Yourself With Other Non-Profits and Market Your Organization
You will want to talk about your non-profit as much as possible - especially with other non-profit groups. By doing this, you can create a coalition that will help more people. How? Well, if your partnering non-profit has a referral for you, you can help that person. Likewise, if a client comes to you that has needs that can also be met through another organization, you can refer them.
Also, you should begin marketing your organization. There are many free ways to market your nonprofit organization. In addition to using the internet for marketing, consider writing press releases, holding a launch event, and networking as means to marketing your non-profit's services.
Apply for Grants
Finally, once you have all your ducks in a row, you will want to apply for grants to fund your non-profit. Grants are moneys that do not have to be paid back. You generally have to fill out an application, provide budget information, show documents depicting your board members and write a grant proposal. You can hire a grant-writing expert to help you with this process. Most non-profit organizations operate off of grants of some sort or another.