Requirements for Non-Profit Organizations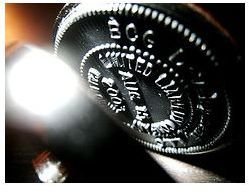 Non-Profit Must Haves
You've just received your 501(c) 3 tax-exempt status from the Internal Revenue Service for your new non-profit organization but what other items are required? Most non-profit corporations must follow the same rules conventional corporations do as defined by their state's Corporation Commission. Skipping required items could result in loss of state licensing, which will sway lenders, angel funding, and make it impossible to apply for or receive grants.
To be in good standing with your state's corporation commission, create, apply for, and keep the following items current:
Other Items to Consider
Beyond non-profit entity requirements, keep these other tips in mind:
Visit the Non-Profit Resource Center to learn everything you need to know about forming, maintaining, and operating a non-profit.
Learn how to incorporate on your own and skip the legal fees, right here on Bright Hub.
Invest in a corporate kit. These include corporate seals, which are often needed on legal documents and provide a place to keep your meeting minutes.
Interview different accountants and choose one that has experience with non-profits, do the same in your attorney search.
Check with your state's Attorney General's office to see if they will provide you with a letter of non-profit acknowledgement. This is often needed when applying for grants.
To stay on top of the requirements for your non-profit organization, keep good records; file the appropriate documents with your state's corporation commission, and network with other non-profits on the Non-Profit Resource Center. Read the article How to Write a Non-Profit Business Plan and learn about Feasibility Studies, and use SCORE's Business Planning Tips for Non-Profits to help you succeed with your non-profit organization.