Top 10 Small Business Trends for 2009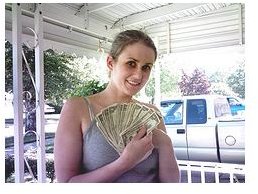 Profitable Business Trends
The year 2009 was a challenging year for most small business owners, but some found new ways to capitalize or use unique marketing skills to improve business success.
Going Green – With the debate on global warming and the election of a new President focused on finding alternative energy sources, it became almost a must for the small business owner to invest, use, create or offer some sort of green policies, product or service. Many businesses searched for ways to capitalize and advertise the green areas of their business to attract more customers.
Store Closings – With major retailers closing their doors due to the economy, some small business owners stayed afloat by offering similar items at reasonable prices. Market research became a key factor in 2009 for small businesses. Finding what customers can't get anymore and selling it at affordable prices was a wise move for some businesses.
Social Networking – Almost every person, organization, and business moved into the social networking field. Avenues like Facebook, Twitter, LinkedIn and other social networking sites allowed businesses to advertise and connect with customers and colleagues for free.
Websites – Large and costly website builders may have lost in 2009 but smaller companies like FatCow and GoDaddy were attractive and easy to use for the small business owner. Websites could be up and running in days, at affordable prices, and were easy to modify.
YouTube – Everyone seemed to be browsing YouTube videos and small business owners took advantage of this in 2009. Whether they offered humorous or direct advertising video efforts, the product or services they sold were out there for YouTube onlookers all year long.
Costly Business Trends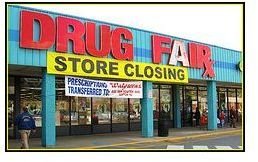 Along with small business trends that aided some entrepreneurs, some trends were costly and hard to overcome.
Health Care – The cost of health care increases daily and for the small business owner, the ability to continue to offer health care benefits to employees became a challenge. Health care reform became a top concern and the possibility of forced participation turned the small business owner away. Many employees either lost or saw reduced health care benefits in 2009.
Cash Problems – Needed capital and cash flow problems were also a challenge for the small business owner in 2009. More vendors saw late payments, inventory controls were revisited, and less selection at small retailers were a clear result of low cash flow.
Banking – Nearing the end of 2009, banks and mortgage lenders revamped somewhat, however, in the beginning of 2009, finding a bank willing to lend your small business money was a challenge. Most bankers told the small business owner, "banking is hard right now," and that included obtaining SBA Loans.
Disposable Income Levels – The economy also challenged small business customers to cut back and rethink the use of their disposable income. That meant skipping the dog groomer, the carpet cleaner, oil changes, and eating out. The small business owner offering services or products lost heavily due to this economic issue.
Small Business Closures – This was perhaps the largest and most harmful trend for the small business owner in 2009. Even with the emergency SBA ARC loans available, banks weren't participating and some businesses closed their doors. The challenges of payroll, payroll taxes, sales taxes, and business loans with no cash flow made it difficult to keep doors open.
Looking Ahead to 2010
The Small Business and Entrepreneurship Council just released a National Business Survival Index. Get a great start in 2010 by seeing what trends are happening in your state by reviewing reports and indexes from their website.
With every year, small business trends will change. Some with be challenging while others will be welcoming. To help you grow smartly and wisely in 2010, check out SCORE's website for business planning tips, try some social networking, or find a new and innovative way to advertise and market your business.