Identity Theft: What Small Business Owners Need to Know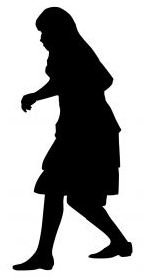 Identity Theft Prevention: An Important Issue for Small Business
Identity theft is a problem that can impact any type of business, regardless of size or industry. If you're a small business owner, it's essential that you install a system of checks and balances to protect your company, your employees, and the people who do business with you against the dangers of identity theft.
Set and Enforce Effective Policies and Procedures
Review your policies and procedures to verify that they are written in a manner that provides for protection of the privacy of those who work with your company in any capacity. For example, make sure that you have a clear privacy policy and that the procedures for storing and safeguarding private information about your employees and customers are solid. This includes financial data as well as any personally identifiable information that is tracked.
It's in your best interest to have your policies reviewed by an attorney who is familiar with the relevant regulations that govern protected information in your industry, such as applicable aspects of the Electronic Data Protection Act (EDPA), the Health Insurance Portability and Accountability Act (HIPAA), and other laws that your organization must comply with. You can also visit the Federal Trade Commission (FTC) and read about Fighting Back Against Identity Theft. This publication is also available in brochure form.
Whatever your identity theft prevention policies are, you must enforce them consistently. Publish them in your employee manual and verify that they are being followed. It's important to periodically conduct audits so that you can be certain the guidelines you have are being followed correctly. Additionally, your policies and procedures should be reviewed on a regular basis, so that you can be sure they remain current and sufficient to protect your company.
When in Doubt, Shred
Identity thieves are skilled at the art of gleaning the type of information they need to commit fraud by piecing together things they find in the garbage. Because of this, investing in – and using – a quality paper shredder is something that every small business owner should do. While every piece of paper that goes through your company does not have to be shredded, it's essential to shred documents containing information that can be used by identity thefts before throwing it away or taking it to the recycling center.
If your business handles too much sensitive data for it to be feasible to shred everything yourself, consider hiring a professional document shredding company to visit your location to take care of shredding for you. If cost is a concern, consider trying to pool resources with other entrepreneurs who face challenges similar to yours. It may be possible for you to join forces to with other tenants in your building who also need this type of assistance and share the cost of bringing in a company to provide on-site document destruction.
Stay Safe and Protect the Interests of Your Business
All small business owners should take the issue of identity theft prevention very seriously. Remember: When it comes to keeping sensitive information out of the hands of identify thieves, there is no such thing as being too cautious.