Calculating the Potential Worth of Your Business Startup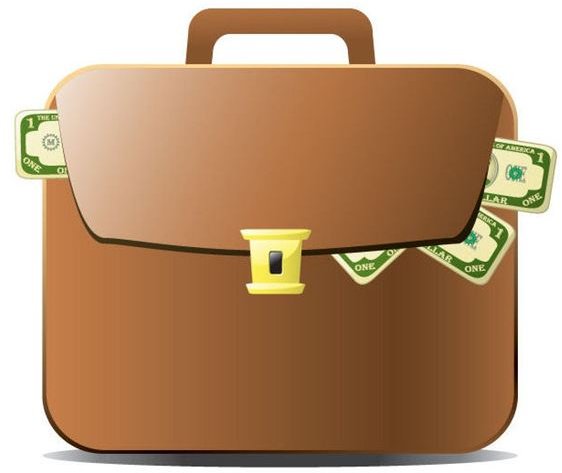 Determining a Business Concept's Value
Perhaps the most difficult time to attach a valuation to a business is when it is in the concept stage. During this period there is no substantive data that can be relied upon to make accurate projections or forecasts.
In reality, the value of a business in the idea phase is purely subjective and speculative. Events that will determine the true value of the business are yet to come, and therefore it is important to present the most accurate scenario to potential financiers to achieve credibility.
It is important to recognize that at their core, investors really want to be convinced that the business will be successful. Their motivation for putting their money at risk lies in the leap of faith they take in believing they will receive a superior return based on risk. As such, the subjective nature of the valuation allows informed and persuasive principals to offer compelling reasons the business has a high value prior to its actual inception.
Obviously, any valuation starts with the tangible equity the principal shareholders are investing in the business. There is nothing a potential investor likes to see more than a significant equity stake by the management team. Investors are looking for a financial commitment from the principals that indicate a strong belief in the business idea. The stronger that commitment is, the higher the value the investor will place on the concept. Of course, this can take numerous forms. Cash, equipment, inventory, fixtures and other tangible assets allow for a starting point in valuations.
Proprietary Ideas Have Better Valuations
The type of business plays a significant role in valuations as well. Any new business that will include a proprietary idea, prototype, system or methodology will carry a higher valuation than a conventional business, particularly if it can be patented or copyrighted. Depending on market dynamics and the perceived savings or market share gained from the device or methodology, principals can use speculative projections to greatly enhance perceived values. Statistical market share analysis including dollar valuations are available for nearly any industry, and simple extrapolation can turn the proprietary product or service into a tangible value. In fact the conceptual stage is often the best time to value these types of innovative ideas as investors are eager to gain access to the potential upside. Many investors believe that a proprietary concept or product will raise potential earnings multiples for valuation purposes by up to five times.
Among the intangibles, vendor relationships, likely customers, market size, potential growth, the expertise of the management team and a solid business plan can all be used to make reasonable assumptions as to the potential profitability of the business. It is extremely important to obtain reliable data as to the gross revenue potential of a particular market and industry. By crafting a realistic business plan that provides a financial blueprint in terms of revenue and expenses, future earnings can be projected and negotiations regarding earning multiples and investor equity can occur with a reasonable expectation on accuracy.
Clearly it is in the best interest of the principals to present a scenario they are likely to exceed. As the business advances from concept to reality, tangible financial statements and balance sheets will begin to provide a "report card" on the business. This is not the time for investors to learn that the data they based their investment decisions on was wildly inaccurate. Credibility is the entrepreneur's greatest ally. Make aggressive but realistic projections in terms of sales and profits, and establish a multiple for valuation that is reasonable and fair to those providing the "sweat equity" and those providing the financing.