Steps That Must Be Taken at Business Startup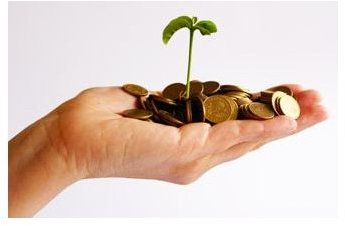 Introduction
Thanks to the latest technology and resources, it has become easy for most to start up their own business. However, despite the possibilities, certain business startup steps need to be taken before starting any endeavor. Read on to know more about these seven important steps.
The Seven Steps
Market Research

It is important to carry out thorough market research. The first step is to research and know more about the potential market in which you plan to enter. It is important to know the competitors, customers, suppliers, and other rules of the market. It is also important to know if there is space for your product or service.
Many times, a market is already saturated, leaving no scope for a new business to enter. It is very important to ask yourself these questions. Many entrepreneurs learn this the hard way. Thus, before jumping into it and spending resources, do a thorough market study to know where you stand and where you could be (forecasting).
Capital Needs: There is no way a business can be started without any capital. The needs and amount may vary, but it is needed for sure. It is a good idea to study what you already have and what you need. Once you have determined this, think over how you would go about getting the money. At this point, it may be a good idea to write a business plan. There are many options for funding or financing available nowadays.
Business Attorney: The need for an attorney cannot be ignored. It is important to hire an experienced attorney who has had previous experience in the field of new business start-ups. The attorney would be employed to help you with things like drafting business contracts, reviewing lease contracts, determining the right business structure, etc. A good attorney would be able to structure the business in a way that would be beneficial for you in the long run. The best place to find an attorney is through networking or referrals.
Qualified Accountant: A qualified accountant along with a good business attorney would help determine the best form of ownership for your business. The accountant would also help in establishing bookkeeping and other record keeping procedures. A good accountant can also save on costs by effective tax planning. It is important to ensure that the accountant understands the state laws.
Business Structure: It is important to decide the structure of form of the new business. The new business could be a sole proprietorship, partnership, corporation, S corp, or LLC. Take aspects like taxes, personal liability, paper work, rules, and regulations into consideration and then decide the legal business structure you would like for your new business. The attorney and accountant could help determine this for you.
Business Name: This may sound unimportant, but in fact this is the most important and vital aspect of business start-up planning. The business name will be the identity by which the world would know your business. Make a list of potential names and discuss it with others for opinions. Keep narrowing it down until you are left with one name that aptly describes your business. it is also important to keep in mind that the name must be unique and not used by another business.
Licensing: Apart from the business license, an essential business startup step, one may need other licenses dependent upon the state they are residing in. These licenses could include a trade license, manufacturing license, etc. Visit the local clerk's office to get more information. In most cases, your attorney would be able to help.