How Do Companies Verify Work Employment History When Hiring?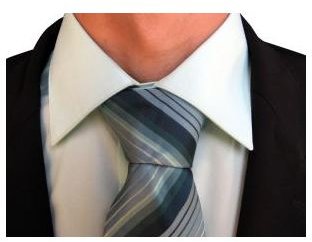 Are you ready to start adding employees to your small business? Finding the right person to hire can certainly be challenging. You have to find someone with the right mixture of skills who also has the right personality to be a good fit for your culture. Additionally, it's also important to make sure that you have a clear picture of the background of anyone you're considering adding to your company's team. Before hiring anyone – regardless of how well the interview goes – it's essential to check references and verify that the background information the candidate has provided to you is truthful. As an absolute minimum, you should check references and verify work history for anyone you are considering hiring to work for your company.
Ask for References and Work History
The employment application form that you use should have space allocated for candidates to provide detailed contact information for the people that they are using as professional and/or personal references as well as a section dedicated to the individual's work history. It's up to you to determine how many references to ask for and how many prior jobs to request details about.
Typically, companies ask for between three and five references, and require the majority of them to be professional references. The form should provide blanks where applicants are asked to provide the first and last name for each reference along with space for two telephone numbers where the person can be contacted. Some employers also request mailing and email addresses for references.
For prior work experience, it's common to ask for places of employment for the last five to ten years, depending on the type of position you are hiring for. The work history section of the application form should have space for applicants to fill in the name of each company, job title, description of duties performed, dates of employment, supervisor name, and reason for leaving.
Verifying Work History
Once you've narrowed down your choice of applicants following an interview process, it's advisable to check references and verify the employment history of the candidates you are seriously considering for a job. If applicants submitted resumes in addition to their job application, compare the two documents to make sure that the work history information matches up. In some extreme cases of dishonesty, people provide conflicting information on these documents. Finding that out early in the process will save you a lot of time and trouble with calls to references and previous employers.
The next thing that you'll want to do is call previous employers to verify that the individual held the positions reported and that the time frames are accurate. Again, it's not uncommon for unscrupulous applicants to provide false information about their work experience. The sooner you discover this type of problem, the better. If the employers you call confirm the information, ask for more information about what the individual was like as an employee. You may or may not be able to get additional information, as many companies have policies of limiting information about previous employees to confirming employment dates and position titles.
Check References
It's also a good idea to check references for each person you are considering hiring. Develop a standard list of questions to ask each person you call. Confirm how the reference knows the applicant to verify the information provided was accurate, and then ask additional questions designed to help you find out if the person is likely to be a good addition to your staff.
Make Your Decision
Once you've verified employment history and checked references, you will have more information beyond what was provided directly to you by the candidate on which to base your decision. While employment verification and reference checks alone are not sufficient for making hiring decisions, it's certainly important to consider the information discovered during this phase of the vetting process when deciding who to hire.
Sources:
Image by Martin Boulanger (sxc.hu)
Resources: