Can Outsourcing Benefit Your Small Business?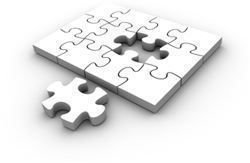 What is Outsourcing – How Outsourcing Works?
A business is comprised of several processes. Business Outsourcing is obtaining a third party to handle one or more of your business process by paying them some fee. The word "BPO" might strike you as it a common term used almost every day in financial tabloids and business news. Business Process Outsourcing can save your company several thousands if you can pinpoint the processes that can be given out to save on your own resources.
Generally, most companies outsource their customer care departments. The concept saves a substantial amount of money on having a customer care department of your own. You will need to set up the infrastructure, hire talented people, train them, and pay them each month. On the contrary, if you outsource this process, you get your customers' needs attended by a third party that knows how you function. Compared to your own call center, you save much as you eliminate all these requirements: infrastructure, employees, training, and of course, the monthly pay checks. These are handled by the company to which you outsource your customer care process. All you need is to select a company that deals in such activities, has good infrastructure, and is able to understand your product. Once your internal trainers pass on the information to these companies, these third parties set up their own cell to deal with your customers. Offshore outsourcing further reduces the expenses as the wages vary across borders.
The above paragraph was just an example of a general Business Process Outsourcing. The concept can be applied to your own business. So what if you do not have a worldwide customer base, there are still many processes that you can outsource to find out how to save money.
Business Process Outsourcing – What to Outsource?
We will take an example of a small educational institution or training center to understand Business Process Outsourcing better. The basic requirements that keep it running are: proper management; advertising; teachers; study material; and proper infrastructure. You also need legal services from time to time.
You make decisions on how to run the training center; what all courses to include; target the client base; and much more. Management is an important factor that you cannot put in others' hands. You need to advertise to stay in the market. You have the option of keeping an in house printing press or to get the posters and flyers printed outside. I guess you get the point here. As this is a non-regular process, you can always have a third party help you. Hiring a third party advertising company benefits you as it knows what it is selling and how you can save on costs. If you were to advertise on your own, you will have to spend time and resources on finding out competitors, what's selling, the price of different types of campaigns, and much more. Outsource the process to someone reliable and you save both time and money.
Legal problems also pop up at some point of time or other. Your own group of lawyers means you pay them monthly - even if there are no problems. There are several Legal Process Outsourcing (LPO) units that handle legal issues of many small businesses who do not wish to hire full time lawyers. Similarly, if you ask your trainers and teachers to write material and books for your clients/students, you will be wasting their time that they would have been using to prepare their lectures. Processes like writing can also be given out as they are not a constant process. Once the material is prepared, you can use it for years with some editing in between.
The Trick: Identify all processes in your business; think in terms of time, money, and, frequency of these processes; and let third parties handle the processes that you think will save your resources. Don't hand over confidential processes like future strategies, etc. unless you are very sure about the third party.
NOTE: Before outsourcing a process to any third party, make sure you have enough details about its past, reliability, and ability to handle the process. Do not forget legal agreements offering you control over these third parties (in case they default). I also recommend (periodic) personal visits to their premises so you are sure that they are really working – serving the purpose – offering you the benefits of business outsourcing.
This post is part of the series: Small Businesses, Big Profits
This is a five article series aimed at offering you information on saving money in the long run, thereby producing more profits. It also offers tips on how to evaluate own credit and buy own business so that you get better returns.