Rules for Effective Public Relations in a Small Business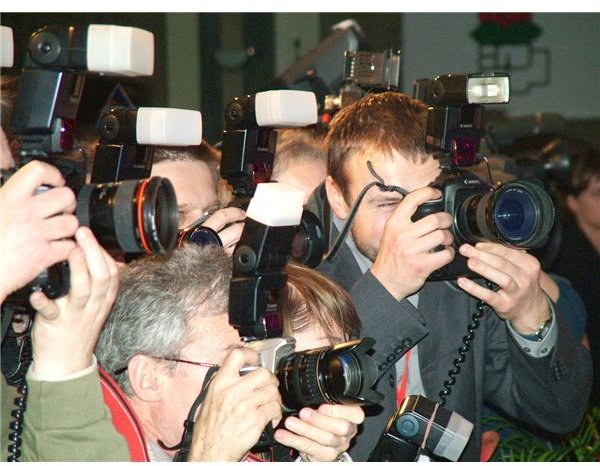 Creating an Effective PR Strategy for Your Biz
Effective public relations is not only cost-effective, but can help generate more sales. Use these tips to help create an effective and long-lasting public relations strategy.
Targeting the Right Market
Defining your target market is an integral party of a public relations strategy. Does your product or service focus on young adults or baby boomers? Once your target group is identified, find out the media outlets that would help reach them. Research the media outlets in your hometown including local television, radio, newspapers and magazines. Since a lot of these outlets have online editions, it is easier to find out the type of stories that they are looking to cover. Reach out to online content producers and bloggers that focus on your niche area as well. Try to build relationships with reporters and editors from these media outlets by sending out press releases and announcements about your business on a regular basis.
Make Your Business Newsworthy
Media outlets are always looking for an interesting story that would make their audience buy their newspaper or watch their program. Throughout the year, identify newsworthy events happening in your business. Whether you are sponsoring a local charity walk or launching a new product, this information would interest local media outlets and increase chances of getting your story published or aired on a local news program. If your event is next month, make sure that you allow at least two to three weeks in advance to contact the media.
Develop a Media Kit
**
An effective public relations strategy should also include a media kit, which provides in-depth information about your business. Media kits, also known as press kits, may include a press release, fact sheet, newsletter, annual report, brochure and photos about your company. You can also include this information on your website to develop an electronic media kit. As you build relationships with local media outlets, it is best to ask them whether they prefer you to email or fax your media kit.
Become a Social Media-Friendly Biz
Whether you own a start-up or have been in business in years, it is important to use social media to build your business and publicize your products, services and events. Your business should at least have both facebook and twitter pages. This information should be publicize on all your emails, letterhead and documents in your media kit.
Measure Your Success
If you are preparing a public relations strategy for a program or an event, take time to evaluate and measure the results with your staff. Did your program and/or event receive a lot of publicity through articles in local newspapers or new twitter followers? Review your overall strategy to see how the results benefited your business.
Through utilizing these steps, you will gain more publicity and generate an increase in sales for your company.
Image credit: sxc.hu/stroinski
Reference:
Wilcox, Dennis L. Public Relations Writing Techniques and Media Techniques. Allyn & Bacon, 2009.