How to Keep Your Business Successful in a Recession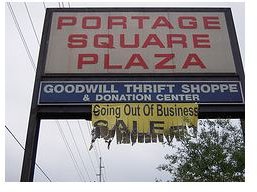 Staying Alive in Tough Economic Times
If you're a small business owner anywhere in the United States, you've probably seen several businesses in your area close or note that they are living on a thread to stay alive. In fact, you may be in this circumstance yourself during this recession and period of tough economic times. The ARC small business loans promised by the government aren't coming fast enough or you don't qualify. Your local banker tells you lending is down, and if you own a franchise, your franchisor keeps adding costs – so how do you keep your business open?
What can small business owners do when they are having a tough time paying vendors, employees, and keeping customers? Before you panic and decide to close down or put your business up for sale, consider these tips:
Use Strategic Thinking - Don't initially assume the best thing to do is drop prices. Every small business owner will follow right behind this idea and will it really make you money? Cater to loyal customers and give incentives if they refer new customers. Sell non-moving inventory to competitors and use that money to offer something new. Do some market research and find out who is succeeding and why?
Revamp Customer Service - Some business experts say customer service skills are getting worse all the time. Analyze your customer service skills. Be honest on how good or bad they are. Hold an open house an invite loyal customers and ask how you can help them and respond to their needs. Replace employees that have low customer service skills.
Be Innovative - When you drive to work or read your local newspaper, there is always one business slogan that you hear and remember. If that's not your advertisement, it should be. Make your advertising reps do their job and ask them to come up with an innovative way to advertise. One business in New Mexico that moved to another location used a "Where's Waldo" type of advertising that brought customers in the door.
Reinvent the Pitch - If your customers know that they'll get a free gift or service if they visit your business, is it the same old gift or service you've always offered? If so, reinvent what you give back to your customers and make it a fresh idea.
Give Them What They Want - Look at your community from an outsider's perspective. If your community is full of people who want to save the environment, do something within your business they will notice, even if it's a recycling drive. If you live in an area that is economically depressed more than others, hold a toy-drive for the holiday season.
Start Planning for the Future
During the recession don't forget to think about the future. Actually, future planning will help you succeed now if you look at it optimistically. Business strategy expert Robert Porter Lynch tells small business owners to grasp customer and consumer ideas and put them in place. Mr. Lynch found that "Japanese companies receive at least 8 good customer ideas and implement 80% of them where US business owners only receive 1 idea per every 12 customers and implement only half of their ideas." This alone should tell you that the customer pre-planning, input, and future planning will work.
Re-analyze how trustworthy you are within your business. Do you deliver or make false promises you can't keep because you can't afford them in this recession? How many customers have you lost by not delivering? Make a plan to change this and do it as soon as you see some cash flow. How trustworthy and reliable you are IS you business so keep that in mind.
Consider that with every problem you discover comes an opportunity. Turn disadvantages into advantages even if they're future fixes. Remaining successful in a recession doesn't always mean cutting costs. It means you need to pay attention to what your customers want, what your competitors are doing, and what you can do different.
For the small business owner to survive a recession they must draw on the tools that helped them open their doors in the first place. Put on your entrepreneurial hat and kick some ideas around. Be creative, don't lose your drive, and think outside the box to help your business be successful in a recession.