How to Hire Employees in a Small Business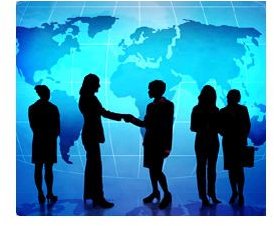 Hiring and Firing – The Learning Process
There are two methods to learn how to hire employees in a small business. In this fast paced world, you just cannot afford to spend your time on hiring and firing on a daily basis. You can always hire people daily and train them. However, you lose money, time, and efforts if the new recruit fails to deliver results. On the contrary, if you prepare yourself to hire – understanding the HR basics – you will save by hiring the right staff.
Among the many aspects of entrepreneurship is learning using others' experience. While your faults also teach you, why wait for a mistake to occur, to suffer, and to recover for learning? Using "Observe", I mean a close watch on the business that serves as an "ideal" for you. Almost every entrepreneur constantly thinks in term of reaching the position of the "ideal." I handle a tiny KPO so I observe Apex Tech, a leading KPO, to study their strategies.
I keep a watch on the managerial staff of the company using its website, magazines, commercial tabloids, and the company newsletters. You too can follow the "observation" process to find out the skills and qualifications of the different levels of your "ideal."
Search and make friends with the employees of your "ideal" to obtain details about how the company functions. Use networking portals to find out important people in the company. You can learn much from them. However, do NOT REVEAL your intentions else they'll backfire.
Another method I used was to apply for different jobs in the KPO sector to understand hiring. As I waited for my turn, I interacted with other candidates to know their qualifications and experience. This gave me an idea of how to shortlist people for a particular job. It is through these observations that I learned how to frame questions that help a tense candidate to relax, get friendly and offer essential data about his/her experience. In my opinion, educational degrees and certificates are secondary to experience and sincerity.
Tips on Hiring Employees in a Small Business
Based on the above mentioned observations and experiences, here are some useful tips for hiring employees in a small business:
Combining Related Processes to Begin with Fewer Employees: Any business carries several processes. Many of these processes are closely related. Once you identify the related processes, you can hire a single person to multi-task. A perfect example is your receptionist: While attending to normal chores, she doubles up as a telemarketing executive with proper employee coaching or cross training on the different products and how to initiate a conversation. Similarly, team leads for different projects can eliminate the need for hiring separate trainers. Of course, you have to look for the basic personality traits for implementing this. The team leader should have additional skills that help him with training new recruits. Similarly, your receptionist should possess good communication skills and have an impressive tone.
Analyze the Resumes: Place an advertisement that defines the responsibilities and perks. Ask people to send in resumes only if they feel comfortable with the job profile and compensation. Do not invite all resumes for an interview. Look at the details of the resume – whether the person fits the criteria for the vacancy and if the information sounds correct. The cover letter plays an important part in selection. Tallying the information in the cover letter with the resume reveals much.
Interview and Agreements – I recommend you have a staff member to interview the candidate while you listen and observe the tone, body language, and points that excite or stress the candidate. You could use an Excel sheet to note down these factors on a scale of zero to ten. You need to discuss all the agreements during the interview so that the candidate does not vanish after you hand over the appointment letter - causing you loss. It is always better to have an employee handbook ready so that the candidate goes through it as he/she awaits his/her turn for the interview. This way, doubts (if any) can be clarified on the spot.
Each entrepreneur may use their own tactics to hire employees. Still, the main objectives of hiring employees remain the same: getting worthy, reliable, and long standing employees.
This post is part of the series: Using Human Resources in Small Business
This article series aims to offer information on how to hire and use talent to increase your company's performance. It covers how to hire new employees, how to train them for max performance and how to keep them motivated for excellence.