How to Manage a Business in a Recession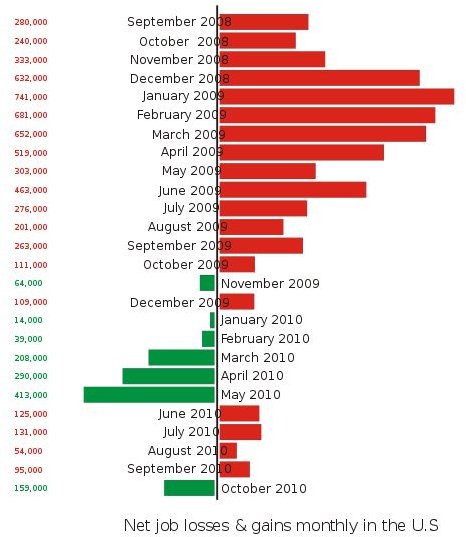 When Tough Times Strike… Get Rid of Employees?
Running a company is a tough task when times are bad as in a recession, economic downturn or with low working capital with no scope for loans. It is difficult for the company to make any plans when its processes, customers and suppliers are affected badly due to rising prices, shrinking margins, cashflow problems and depreciating sales.
Project failures due to shortage of funds further add to business woes and cut down the customer base. Smaller orders and late payment of accounts are clear indicators that there are deep-seated problems in the market. Your teams too lose faith and will definitely start looking for greener pastures unless you show them the positive side.
This positive attitude in front of your investors, partners and staff will prove beneficial and will give you some time to come up with a plan to cope with the business problems. In such cases, you need total support from your employees. To achieve this, try to instill confidence in your team so that they can put in extra hours and energy for the sake of company.
We have all read about prosperous companies shutting down shop because of the recession. Though most companies have a disaster plan in place, you cannot make your company completely calamity-proof. Still you can take certain steps to successfully manage your business during recession.
Instead of stressing out, act fast and first of all, carry out a SWOT analysis to assess your weaknesses, threats, strengths and opportunities. The analysis can help you minimize your costs and increase your efficiency to keep a constant and healthy cash inflow, minimize your business risks. It will also buy you time to work towards a good survival strategy.
Cutting corners or employing austerity measures seem to be good answers - most companies do it - but the method is sure to backfire, resulting in increased problems. As far as my experience says, the most important assets of any company - irrespective of size and reach - are its employees. If they are satisfied, they can work wonders to bring your company back to the top.
Would you believe it if I say that when my own business was down due to recent recession, my team came up to me and offered to accept only half their salaries until the business regained its status? I never asked them this favor. It was just the way we handle our business – team members came up with the idea to make me proud.
We got a little sidetracked above. The main point is that when business is low, your team is your strongest point. If you try to keep them happy, they will prove to be your most powerful weapon to manage your business during a recession: working overtime, putting in their best, coming up with innovative ideas and much more. There are some more methods that can help in maintaining your business, if not with increasing profits.
When the Going Gets Tough… How to Manage Your Business in a Slow Economy
1. Laying off staff? This sounds good but as explained above, your team is your most powerful weapon. Instead of laying off people, try to educate and train them on different processes so that they can multi-task and work on more than more than one project.
2. Change your marketing strategies. Use all the resources at hand; and, go for the least expensive methods or even free advertising.
3. Retain your customers - Offer specials, promotions and discounts. This strategy may even expand your customer base.
4. Adjust your company priorities, focus on your main business and find out how to fund your projects.
5. Stop outsourcing and use your team as explained in Step 1.
6. Diversify your product line and include services that are still hot on the market - not easy, but neither is it non-implementable.
7. Last but not least, go green to save on business expenses.
References
This post is part of the series: Building your Business
This article series aims to help you with information on activities related to business management. The information includes fast strategies to promote your business, dealing with business partners, and debts etc. If you need more help on business management, feel free to contact us.