How to Open a Retail Apparel Store For Under $1,000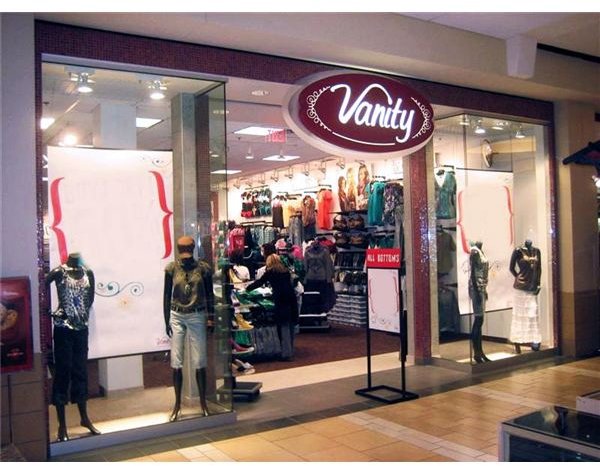 Starting a Retail Clothing Store on a Shoestring Budget
Opening your own retail business may look like an expensive project; this is even true with retail apparel stores. But there is a way to do it without investing thousands of dollars upfront. In fact, you can do this for under $1,000 and build up from there. How? By opening a higher end consignment shop and then introducing new merchandise into the mix as you bring in funds. How much this will cost varies depending on your location.
The Space
First you locate the retail space. To do this you must be open to all options. Consider working with a store owner who has a complementary product(s) or service. To do this, ask the store owner if you can take up a corner of the store. In exchange, you can offer your services to work at the store for free. You just found free rent.
Another idea is to find a small shop where the landlord is willing to offset the first month rent in exchange for you refurbishing a rundown storefront or one which has been empty awhile. This helps offset much of the rent. Another idea is to use your own garage or enclosed front porch – make sure you check with local zoning before doing this last option.
The Fixtures
The best way to save costs, and bring individuality to the retail business, is to build the fixtures and displays yourself. As an idea, try putting together a freestanding frame of 2x4s and paint from other house projects. You can create any look from antique to neon to simple. Hang clothes on the frames with plastic hangers; most of these will come with the consignment clothes you get in. You can also buy extra hangers at dollar stores.
The Clothing
Picking up your initial inventory can be done cheaply as well. You can do this by visiting garage sales and offering to buy up any clothing that doesn't sell for a bulk price. Normally this clothing goes to Salvation Army or the trash bin. Once your retail apparel store opens, you will have people bringing you inventory daily. Only take what is in good condition from people bringing you items. From the garage sales, you would be taking everything, the unusable items can be sold as bags of rags or craft cloth once you cut them up. Clean up the remaining items, figure out sizes and find a space to put everything until you open your consignment store.
Raising Cash
How do you get the money to start up with from the beginning? Using the initial inventory you gathered from the garage sale you first start selling on auctions sites such as eBay. Sell the the "bags of rags" on etsy.com, Craigslist, or eBay. Once you have money coming in, funnel it all back into more inventory, initial rent, signs and advertising. Use these methods to continue generating extra income.
Advertising
You can do this even if you are sharing space. Create a sign for your retail apparel store; window decals, an old realtor sign, an A frame sign, or hand-painted sign will work to start. Take out a small classified ad locally or online stating that you are accepting consignment clothing. Have business cards and consignment contracts made up (off your computer). Get ideas for your consignment contracts gathered from other shops. Once you get started, look up wholesalers for newer merchandise and contact everyone. When you add something new, put signs and ads anyplace you can put them. Write a press release – this is free advertising when it gets published.
Image Credit: Wikimedia Commons