How to do Market Research for a Business Plan - Market Analysis for Business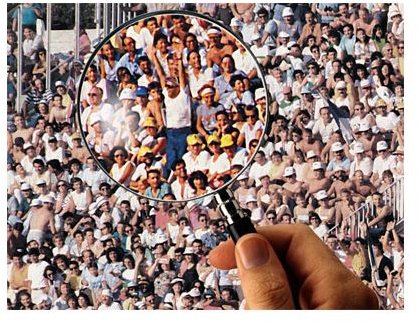 Market Analysis Research – An Overview
While starting a business or launching a new product, you should carry out a marketing analysis instead of taking a direct jump. Proper analysis of the market helps you understand how the product will fare while giving you an abstract idea of how to proceed with the business you wish to start. Needs and benefits for market research are summarized below.
Market analysis is necessary to:
Understanding where your business plan stands;
Understanding how to utilize the market for maximum benefits;
Minimize business risks;
Spot possible problems and opportunities; and,
Plan an effective marketing strategy.
If you are willing to spend on market analysis, you can hire survey companies to do the job. Else, you can do it online and employ some college students who will happily take up the job for earning some pocket money.
How to Understand Market for Creating a Business Plan
If you think that drafting a business plan is an easy task, try to understand this example:
If you plan to open a theater, your customers are not just the people who watch the shows. The customer base includes everything that comes into the way of your business operations: from booking of the tickets, driving up to the theater, parking, watching the show with edibles/consumables – and much more (as far as you can see).
You need to find out opportunities in each segment so that you can cash in on every aspect of your business!
Understanding the above example, consider (or rather, research) the following main factors to implement in market analysis:
Divide Your Market into Different Segments: Identify your customers. Slice your target market into smaller segments such as home, small office, and educational institutions. Once this is done, you can zero in on each segment's specific needs on the basis of their age, sex, education level, socio-economic level, geographic location, and interests. Segmentation helps you target your products and services to different types/levels of customer base. If you have been shopping online, you must definitely have received a survey request. Have you paid attention to their tactics to conduct a survey research?
The trick is to begin by asking small questions about interests, hobbies, etc. to increase your customer's interest in the survey. This interest leads them to provide details on how many people are in the family, how many earn, total income, number of male and female members, age groups, and much more. All this information helps you divide and target different members of the family while also considering how much the family can afford to spend on your products.
The primary aims of market survey research are:
Size and scope of individual segments;
Accessibility and uniqueness of each segment; and,
The latest trends in your chosen market that might prove to be your weapons to succeed.
To conduct a market analysis for writing a business plan, keep a record of the following:
Right Product for Right Customers: Research and understand your target's need. Check if your products match the needs of your segment. If they don't, determine how to alter them so than they appeal to the customers! To sum up, you need to find out the right product for different customer groups.
Cost Price of Products and Services: Costs should neither be too cheap nor too expensive. The human tendency of customers makes them feel that cheap products are crap. On the opposite end, high prices keep your customers away from your business. If you intend to deal in general products, it would be wrong to price it in the same range as that of your competitors. I would recommend you add some value to your product or service and price it accordingly. You are sure to get and retain customers when you educate them about the benefits of using your products over other products in the market.
Location: Location should be considered even before you start the market research. You may chose to run your business in a particular location and adapt your business to the location or you may choose the business you want to deal in and search for the locations where your business will boom instantly.
This post is part of the series: Small Businesses, Big Profits
This is a five article series aimed at offering you information on saving money in the long run, thereby producing more profits. It also offers tips on how to evaluate own credit and buy own business so that you get better returns.