Pros and Cons of Implementing an E-Commerce Strategy - Case Study of HMV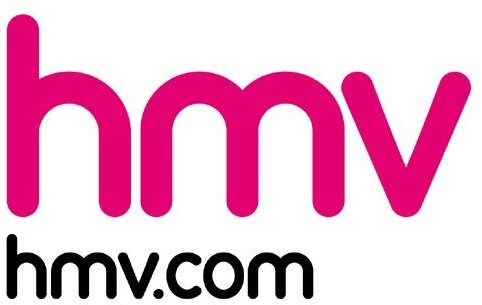 Introduction
Entering the third millennium, we are experiencing one of the most important changes to our daily lives - the move to an Internet-based society. According to the Computer Industry Almanac, the number of Internet users worldwide topped 1 billion in 2005, and that number is expected to reach 2 billion by 2011 primarily due to the use of cell phones used to access the Internet, or the advent of less expensive computers - $100 or less.
HMV and Its Target Market Segment
E-commerce is a major contributor to the world's economy. By the year 2010, e-commerce may represent 25% of the world's GNP. As a result, many companies will be competing for customers in this arena. The top e-commerce companies in the industry utilize similar successful strategies in order to gain a competitive advantage in this highly contentious and rapidly evolving environment. These strategies include: innovative warehousing, employment of new technology, dynamic pricing, low pricing, formation of alliances, customized and personalized service, and acquisition of the best and most innovative talent.
UK Music Retail Business
Records are sold both through shops which specialize in music and shops which sell a much wider range of products. The specialists include chains, such as HMV, Virgin, and many small independent retailers. The non-specialists include multiples such as WH Smith and Woolworths, as well as an increasing number of "non-traditional" outlets such as supermarkets and gas stations. In addition, mail order and record clubs account for some 12 per cent of the market in the UK (Janson & Mansell 1998).
The Company
HMV is the UK's leading specialist retailer of Music, DVD/Video, Computer Games and Related Products. The company operates around 200 stores in key shopping locations nationwide, equating to over 1million sq. ft. of trading space, as well as an online store at www.hmv.co.uk. HMV is dedicated to offering its customers authoritative access to the widest possible range of recorded music titles, DVDs and computer games across all formats. At 50,000 square feet, HMV 150 Oxford Street is the company's flagship store and is the largest music and home entertainment store in the country, offering a choice of over 150,000 music titles on CD and vinyl as well as a comprehensive selection of DVD and game titles.
Market Segments HMV is Targeting
Many researches have segmented Internet shoppers based on their Web usage-related lifestyle, themes of the Internet usage, Internet attitude, and psychographic and demographic characteristics. They have identified four online shopping segments (tentative shoppers, suspicious learners, shopping lovers, and business users) and four online non-shopping segments.
Virgins's online service is a B2C (Business to Consumer) e-commerce initiative that allows customers to purchase Music, DVD/Video, Computer Games, and related products and services. It has also added download and live stream options to its online store.
As music floods the Internet, both brick and mortar and click and mortar retailers are setting up electronic storefronts, but like every structure, these stores need solid foundations. One of the most important components of these foundations is the customers. Seybold (1999) considers the first and most important e-commerce rule to be to "target the right customer." What constitutes the "right customer" will vary for different companies operating in different sectors, but some general principles can be established. First, some companies make the mistake of omitting some important types of site visitor. For a website to be effective, it should cater to all the different types of audiences.
Continue to the next page where we discuss the advantages and limitations of e-commerce.
Advantages of E-Commerce for Business
A major reason as to why many companies are seeking to harness the Internet is because it's an additional source of revenue via an alternative marketing and distribution channel. As well as providing the opportunity to reach millions of consumers, the interactive nature, the many possibilities for its use, and the resourcefulness and rapid growth of its supporting infrastructures, result in many potential benefits to organizations, individuals, and society. The following part of this article provides some explanation of the e-commerce benefits to organizations, individual customers and society:
Benefits to Organizations
Global Reach – EC expands the marketplace to national and international markets. With minimal capital outlay, a company can easily and quickly locate the best suppliers, more customers, and the most suitable business partners worldwide. Expanding the base of customers and suppliers enables organizations to buy cheaper and sell more.
Cost Reduction – EC decreases the cost of creating, processing, distributing, storing, and retrieving paper-based information.
Extended Hours: 24/7/365 – The business is always open on the Web, with no overtime or other extra costs.
Benefits to Consumers
Ubiquity – EC allows consumers to shop or perform other transactions year round, 24 hours a day, from almost any location.
Participation in Auctions – EC makes it possible for consumers to participate in virtual auctions. These allow sellers to sell things quickly and buyers can locate collectors' items and bargains.
Electronic Communities – EC allows customers to interact with other customers in electronic communities and exchange ideas as well as compare experiences.
Benefits to Society
Telecommuting – More individuals can work at home and do less travelling for work or shopping, resulting in less traffic on the roads and reduced air pollution.
Higher Standard of Living – Some merchandise can be sold at lower prices, allowing less affluent people to buy more and increase their standard of living.
For HMV, the greatest advantages e-commerce can provide is reduction in costs and improved management of services. Operating via a website allows the company to "stock" as many items as possible as there aren't the constraints of floor space as in the retail stores. Consumers can choose their product and then HMV can dispatch it from the warehouse. Costs of a large out of town warehouse would be significantly lower then stores on the high street. Flagship stores can remain, but stores that are not performing well can be sold off, releasing funds to further expand online operations.
Limitations of E-Commerce for Business
Turban (2008) suggests the following are some of the limitations of e-commerce that are classified as technological or non-technological:
Technological Limitations
Lack of universal standards for quality, security, and reliability.
The telecommunications bandwidth is insufficient, especially for m-commerce (electronic commerce via mobile phones).
Difficulty in integrating e-commerce infrastructure with current organizational IT systems - Many companies use IT systems, which are old (i.e. legacy systems). These were developed to support different needs and different kinds of software and applications. These systems contain valuable business information but have to be integrated with new ones. In many occasions this is extremely difficult. When it comes to full integration with back-office operations, for example, the cost of integrating legacy systems with modern ones may be greater than that of actually scrapping them completely.
Non-Technological Limitations
Security and privacy concerns deter customers from buying.
Lack of trust in EC and in unknown sellers hinders buying.
Many legal and public policy issues, including taxation, have not yet been resolved.
Online fraud is increasing.
Some customers like to feel and touch products. Also, customers are resistant to the change from shopping at a brick-and-mortar store to a virtual store.
But the greatest limitation for HMV in regards to e-commerce is security. Security is the principal issue in promoting e-commerce for both buyers and sellers. The current consumer opinion of Internet security is summarized by Strom (1997), who says:
"The perception of insecure transactions will continue to prevent many shoppers from making their first Internet-based purchases. While consumer attitudes about paying for goods and services online will slowly improve over the next few years, it will not be enough to fuel a rapid growth in ecommerce."
However, there is a certain lack of logic and considerable inconsistency in the attitudes of consumers regarding Internet transactions. Although evidently extremely wary of credit card payment over the Internet, consumers apparently do not think twice about revealing their credit card number over the phone or allowing the card to be taken out of sight by a waiter in a restaurant. So HMV shall have to educate consumers on online security by displaying noticeable SSL security logos to help build consumer confidence.
On the next page, we'll take a look at the future trends in e-commerce.
Future Trends in Ecommerce
In the future, it has been suggested by researchers that the task of searching for suppliers and products may be taken over by software agents that have defined rules or some degree of intelligence that replicate that of humans. Intelligent software agents will find the best products and best prices for customers. These autonomous intelligent agents will be personalized and run 24 hours a day. Consumers will use agents to find the best price for products or services. Companies will use agents in place of human purchasing agents.
For another example, stock control management at HMV would significantly improve. In traditional stores, weekly deliveries arrive of an assortment of music, DVDs and games. However, demand is hard to predict of what is most likely to sell and so many areas of floor space can be seen as being wasted. E-commerce shall allow HMV to centrally monitor sales, and when stock levels are low in a warehouse, a further order can be dispatched. Also, as a retailer, HMV would admit it is exposed to loss of sales through shoplifters and theft. In an online store, this is impossible as products are dispatched once payment is received.
E-commerce will be become an increasingly important method of reaching customers, providing services, and improving operations of organizations. According to Turban (2008), the future of ecommerce is based partially on some of the following technological and non-technological trends:
Internet usage – The number of Internet users will increase rapidly over the years.

Opportunities for buying – The number of products and services available online is increasing rapidly with improved trading mechanisms, search engines, online shopping aids, intermediary services and presentations in multiple languages.

M-Commerce – With over 1.2 billion people using mobile phones in 2003, the ease with which one can connect from them to the Internet, and the introduction of 3G capabilities, it is clear that m-commerce will play a major role in EC.

Increased Security and Trust – One of the major inhibitors of growth of B2C and B2B EC is the perception of poor security and privacy and lack of trust. As time passes, significant improvements in these areas are expected.
References
Toward Digital Intermediation in the Information Society - Journal article by Richard Hawkins, Robin Mansell, W. Edward Steinmueller; Journal of Economic Issues, Vol. 33, 1999
This post is part of the series: Sales Promotion and Customer Minds
Are you looking for new ways to promote your products and reach out to new customers? In this series, we take a look at sales promotion techniques and their influence on buyers.