Top 10 Internet Entrepreneurs: Movers and Shakers in the Online World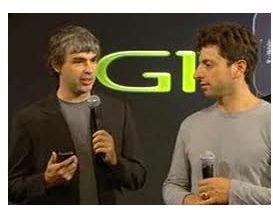 1. Sergey Brin & Larry Page - Google
**
Sergey Brin (born August 21, 1973, in Moscow, Soviet Union) is a Russian-American computer scientist who co-founded Google, Inc., the world's biggest Internet company. In 2009, Forbes ranked Brin as the 26th richest person in the world.
Lawrence Edward "Larry" Page, (born 26 March 1973 in Lansing, Michigan, US) is a US computer scientist who cofounded Google Inc. He is also ranked 26th on the 2009 Forbes list of the world's billionaires and is the 6th richest person in America. In 2007, these Internet entrepreneurs were ranked #1 of the "50 Most Important People on the Web" by PC World Magazine.
2. Mark Zuckerberg - Facebook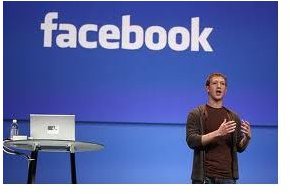 Mark Elliot Zuckerberg (born May 14, 1984) created the online social website Facebook with fellow computer science major students and his roommates Dustin Moskovitz and Chris Hughes when he was still a Harvard student. Facebook is a social networking site popular worldwide.
Zuckerberg launched Facebook in his Harvard dorm room on February 4, 2004. Facebook's concept is derived from his days at Phillips Exeter Academy which has an annual student directory with headshot photos of all students, faculty and staff known as the "Facebook."
Zuckerberg enlisted the help of Dustin Moskovitz to promote Facebook to other schools. By summer of 2004, Zuckerberg and Moskovitz had visited forty-five schools and hundreds of thousands of people registered to the site.
Facebook's value is pegged at roughly $10 billion.
3. Evan Williams - Blogger and Twitter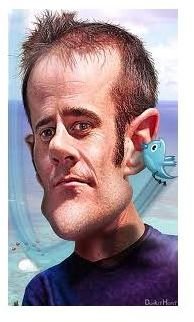 Evan Williams and Meg Hourihan co-founded Pyra Labs which created project management software. A spin-off of their endeavor is Blogger, the most well-known and pioneer application for creating weblogs. Williams coined the term "blogger." We owe him the popularity of the term "blog" today. Pyra Labs was later acquired by Google on February 13, 2003.
Williams together with Hourihan and Paul Bausch were chosen as PC Magazine's "People of the Year" in 2004, for creating Blogger.
Another project Williams got involved in later was Twitter, which is a free micro-blogging platform. Twitter used to be a division of Obvious Corporation, a company Williams co-founded. It later became an independent company in April 2007. Williams was the co-founder, board member and investor. In October 2008, Williams became CEO of Twitter. February 2009, Compete.com ranked Twitter the third most-used social network with 6 million unique monthly visitors and 55 million monthly visits.
4. Craig Newmark - Craigslist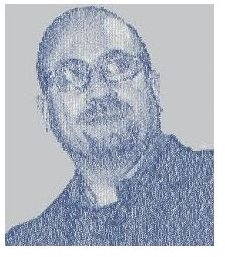 Craig Alexander Newmark (born 6 December 1952 in Hillside, New Jersey) is another one of the most successful Internet entrepreneurs. He founded the San Francisco-based website Craigslist.
Craig Newmark began the service in 1995 as an email distribution list of friends, featuring local events in the San Francisco Bay Area, before becoming a web-based service in 1996. After incorporation as a private for-profit company in 1999, Craigslist expanded into nine more U.S. cities in 2000, four each in 2001 and 2002, and 14 in 2003. As of April 2009, Craigslist has established itself in approximately 570 cities in 50 countries.
5. Jeff Bezos of Amazon.com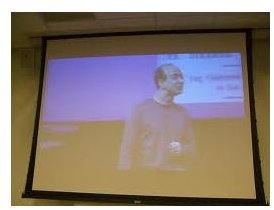 Jeffrey Preston Bezos (born January 12, 1964) is the founder, president, CEO and chairman of the board of Amazon.com. Bezos started the very successful online venture Amazon.com in 1994 after he made a cross country drive from New York to Seattle. He wrote the Amazon business plan on the way. The original company started in his garage. Amazon made him a very prominent dot-com entrepreneur.
Bezos received numerous acclaims for being one of the most successful Internet entrepreneurs – one of them being named Time Magazine's Person of the Year in 1999. In 2008, U.S. News & World Report named him as one of America's Best Leaders.
6. Todd Wagner and Mark Cuban - Broadcast.com
Todd R. Wagner (born August 2, 1960 in Gary, Indiana) and Mark Cuban (born July 31, 1958) are co-founders of Broadcast.com and also co-own 2929 Entertainment. In addition, Cuban owns the Dallas Mavericks and Chairs HDNet, an HDTV cable network.
In 1995, Wagner and Cuban started AudioNet. The site broadcast live sport events and radio stations over the Internet, at first with only a Packard Bell 486 PC and a single ISDN line.
Wagner expanded its services to include corporate events and business services. In 1998 Wagner and Cuban changed the name to Broadcast.com. During the Dot com boom, Broadcast.com became a public company. The IPO climbed 249% on the opening day starting at the price of $18 and closed at $62.75.
In 1999, Wagner and Cuban sold Broadcast.com to Yahoo! for $5.7 billion. More than 300 employees became millionaires overnight while, Internet entrepreneurs - Wagner and Cuban became billionaires.
7. Kevin Rose - Digg
Kevin Rose (born Robert Kevin Rose, February 21, 1977) is the co-founder of Revision3, Pownce, WeFollow and the social-bookmarking website Digg. Rose hosts a weekly podcast Diggnation with co-host Alex Albrecht where they discuss popular stories on Digg that users submitted. When Rose started Digg, he invested only $6000 into the site. If Google's offer is to be the gauge for Digg's worth, then it is somewhere around $200 million.
8. Bob Parsons - Go Daddy
Bob (Robert) Parsons (born 1950) is the CEO and founder of The Go Daddy Group, Inc., and remains the sole investor of the firm. The company is now reputed to be worth an estimated $250 million, having established a reputation as the world's best seller of domain names, website hosting, secure SSL certificates and email accounts.
A serial entrepreneur, Parsons started in 1984 with a software company in his basement, after self-learning how to write computer programs. When this company, Parsons Technology was sold to Intuit, Inc a decade later, it had almost 1,000 employees, $100 million in annual revenue and three million customers, and sold more than 100 products. In 1997, using the funds from this sale, Parson started Jomax Technologies, which became Go Daddy in 1999.
Parson owes his success to his business philosophy of creating low-priced, feature-rich products topped with the highest levels of customer service.
9. Sky Dayton - EarthLink
Sky Dylan Dayton (born 8 August 1971) is the founder of EarthLink, co-founder of eCompanies, founder and Chairman of Boingo. He was a recipient of the TR100 award.
In 1994, Dayton started EarthLink at age 23. For his start-up capital, angel investors initially provided for the capital - Kevin O'Donnell, Reed Slatkin and others. Other investors soon followed, such as Robert Kavner, Chip Lacy and George Soros.
EarthLink is now the leading Internet service provider in the US, with millions of subscribers and more than $1 billion revenue per year.
10. Joshua Schachter - Del.icio.us
Joshua Schachter (born 1974) created Delicious. Schachter is also the creator of geoURL and co-creator of Memepool. He has a B.S. in Electrical and Computer Engineering from Carnegie Mellon University in Pittsburgh.
Schachter started Delicious (then called del.icio.us) in September 2003. The service started the term social bookmarking and provided tagging. Tagging is a system he invented to organize links. On March 29, 2005, Schachter worked full-time on Delicious. On December 9, 2005, Yahoo! acquired Delicious. Business 2.0 estimated the money paid to Schacter as close to $30 million.
For more inspiring stories, check out the other profiles in Bright Hub's Collection of Interviews and Biographies of Successful Entrepreneurs.
References
This post is part of the series: Learning From Successful Entrepreneurs
Whether you're embarking on your first entrepreneurial venture or you're trying to find inspiration for a new endeavor, it never hurts to look at some success stories for motivation and ideas. Check out these articles that highlight inspirational entrepreneurs.