Best Business Startups - New Businesses Most Likely to Succeed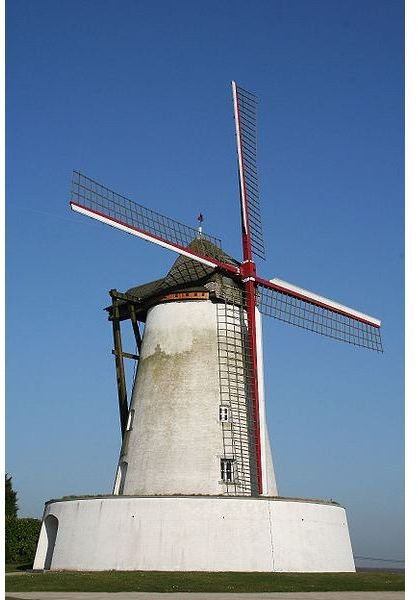 Top Evergreen Markets – An Overview
**
[A] Green Business: Everything to do with conserving the environment has a very high potential of making it big in business. You can choose from clean energy, water, organics, or just about anything else. According to "Goodlife", a portal dealing with green living, LOHAS (Lifestyles of Health and Sustainability) is a green market worth $200 billion! With these impressive statistics, you can imagine the returns once you step into green business.
The evergreen market is as wide as it is competitive. It offers a wide array of possibilities for going green. You already have a captive market in the sense that consumers and business houses are coming together to bring about a significant environmental change. There are many more benefits of green businesses than just being environment friendly. One of them is rapid growth of your business.
Choose from any of these, if you like:
Solar powered consulting, manufacture of heaters or installation of products
Organic food, such as farming or home delivery
TIP: Think of dealing in products innovative in the green business space. You get an instant boost in terms of free publicity and the bonus of a loyal, conscientious, and increasing customer base.
[B] Baby Boomers Market: Baby Boomers are people born between 1946 and 1964, who are now retirees and need care as they do not live with their children. Numbering more than 76 million in US alone, there is a huge potential in this market that you can tap to start with successful projects straightaway. Conduct a survey of what they need - day companionship, home nursing, senior group homes, etc. Another form of baby boomers' market is entertainment and night life to eliminate the feeling of loneliness. Examples in the entertainment sector are casinos, theaters, and bars.
TIP: Check out the feasibility of the baby boomers' market considering the best locations to start business.
[C] Affiliate Marketing: This can start a regular and increasing cash inflow, if you go about it in the right way. But, this is not recommended if you wish to get rich overnight. There are many misconceptions about the market including ads about passive income. Though the passive income is a fact, it requires much planning and effort before you start earning passive income. You are paid when you refer a customer to an online merchant. The merchant sells products or services that the customer is looking for. The merchant pays you for referring the customer to him. You could be paid per lead, per sale, or both. You could hook up with sites like Amazon, eBay, Wal-Mart, and Dell. Some clients even offer a tree structure whereby you earn when your referral offers further referrals to the client. One of many low budget businesses, it takes much time and effort to establish and can be dealt using only a computer with an Internet connection.
TIP: Networking portals are the best way to begin. Exploit the Internet to the maximum for faster results.
[D] Convenience Foods: With life being as busy as it is, everyone wants convenient food. After a day's hard work, most people prefer packaged food – ready to eat. Restaurants may prove costly so they generally go for packaged edibles. You too can step in to give them ready to serve foods. Throw in the organic bit and your business is an instant hit.
TIP: Incorporate something special that is not easily available, such as pizza for people with weight problems!
IMPORTANT: No matter which startup idea appeals to you, you need to think about reaching out to an international audience. An online presence will further boost your profits. You do not need to spend a fortune on going global. To begin with, you can buy a domain for as low as $10 per year. There are several free hosting sites that offer you tools to design a website yourself. If you are willing, you can get a perfect website done - using the services of a website designer. Once your website is set, all you need to do is to promote it. There are plenty of ways that offer you free online advertising to increase your customer base and achieve stability.
References
Image from Wikimedia Commons by Jean-Pol GRANDMONT