Business Cards for Artists: Market Your Art Using Business Cards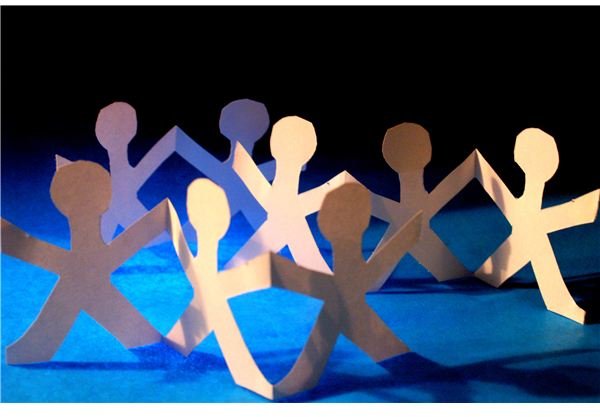 Using Business Cards to Promote Your Art Career
Elementary? Maybe, and yet the percentage of artists who use business cards is lower than you would think. From my own personal experience, I have gone to shows where there is nothing to take away from an artist's booth with their name and contact info. This is a shame, since business cards are so inexpensive.
What to Include on a Business Card
Another problem I find is that some of the artists I do receive cards from are so obscure, that after a few months in my possession, I forget why I have their card. As an artist, it's not enough to have your name and title with a phone number on your business card. That may work for an attorney, but the typical artist casts a much wider net.
Your card has to do double duty. It has to showcase the style of your work in some way, either by using an image from your collection of art or have enough wording on it that people will connect you with your art.
Where to Order Business Cards
Vistaprint https://vistaprint.com/ is a good source for creative professionals, they offer great deals and are always offering a freebie with purchase.
However, my personal favorite business card site is Moo https://us.moo.com/en/. They allow you to print multiple images in one pack, and their unique mini cards are very versatile. These little cards are great for art shows since customers can take the one with their favorite image on it and that tiny bit of personal service, makes them more likely to follow up with a visit to your online portfolio or website.
But whatever company you use, be sure to prominently state your email and website address, or a join me on Facebook or other social networking site link. Your physical address is unimportant, unless you have an open to the public studio or don't mind company. When listing your title, you may want to specify the type of artist you are exactly. Are you a muralist or a sculptor? Do you do commission portraits or abstracts? It makes a difference when people look back in their wallets and pull out your card. Sure they loved you at your gallery showing on the island last month, but will they remember why?
Marketing your Art with Business Cards
Now that you have your cards, get them into the hands of every potential customer or contact.
Whenever you mention being an artist, hand that person a card.
Give them to your family and friends, if they are ever talking about you being an artist, they will have something to hand out.
When you go out to eat, leave a card with your tip. The Moo cards are great for this since they look so unique.
Package a card in with your sold art and fix a card to the back or bottom of your artwork as well.
Keep your cards in a nice holder so they aren't crumbled or stained by the time they reach your contact
Leave a stack of cards out at all your exhibits.
With a well designed card that has a photo of your best work on the front and directions to your online portfolio, handing them out is easy. It's a way of sharing a piece of your work with people and that is why you are an artist, right?
Business card promoting is really just a matter of extending your reach, leaving a card for your doctor, dentist, their receptionist, the vet and the bank manager is a way of promoting your business without being pushy. Business cards are common place and not an intrusion.
Business cards infuse a greater sense of professionalism into your career. Confidently proclaim yourself as an artist and business person with well-designed cards. This goes a long way in building your business.