What is Market Research? Using Market Research to Grow Your Business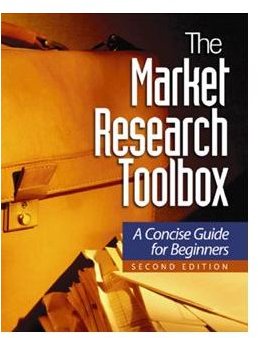 What Is Market Research?
Basically, market research is testing your product or service in your market area to determine which types of people or companies it will attract. It also reveals age group, gender, and income levels of people interested in your product. Through comparisons, market research also helps the business owner learn what has worked in the past and what may work in the future.
As a new entrepreneur, you're most likely thinking that you can't afford to pay a market research company to determine these factors for you. Here, we'll take a look at market research opportunities you can do on your own with some research and time investment.
A great book for beginners, The Market Research Toolbox: A Concise Guide for Beginners, was written by Professor Edward F. McQuarrie and is available at Amazon. This is basically the market research book you need if you have no experience with how it works. At a cost of $119, it's worth the investment, but what are other ways you can use market research to help your business grow?
Do It Yourself Market Research
Most small business owners realize if they are in the business to offer carpet cleaning services, they wouldn't want to target their advertising dollars to young renters or teens. Your target market would more likely be homeowners and offices who need and are willing to pay for this service. If you can't afford the big market research company, there are some things you can do on your own that can be highly effective:
Research - Visit your local library. Some larger libraries offer entire entrepreneur or business sections and librarians are full of information assistance to help direct you to books and magazines that will help you learn what others have done before you. Read as much as you can on market research tips, what works, and what doesn't work. Even market research text books can be helpful.
Newspapers and Telephone Books - Do you really read the advertisements in your newspaper? If not, you should and pay specific attention to businesses who offer products or services similar to yours. The same goes for the Yellow Pages. Many companies opt for larger ads instead of the general listing. What is special about these ads? If you were a consumer, what would attract you to these companies? When it's time to put your advertising campaign together utilize the ideas from other business and ask your advertising representative for additional ideas to make your ad campaign your own.
Mailers - Experian, the credit reporting company offers a service that creates mailing lists in target areas. You can define your list by consumers, businesses, and zip codes. A simple search for only the Town of Taos, New Mexico which is approximately 7,000 people, compiled a quick list of over 2,500 mailing address for only $150. A small investment like this with bulk postcard mailings introducing your company or offering discounts can help in two ways. Once you have the customer's interest, make a database on their age, what interested them about your mailer, and what particular product or service they were interested in. You can also include in your database the prices these new customers were willing to pay.
Database - A customer database is key to your market research efforts and it should be reviewed and revised often. Analyze it yourself and find out how to manage your customer database.
Surveys and Customer Information - Ask every customer to complete surveys about your product or service. Make sure you have clear spaces for email and physical addresses as well as occupation. You can use this information in your database to figure out where your target market lies, by area and occupation, and by the price your customers are paying.
New Products - Give discounts on new products or services to see how well they are received. If no one is buying these, you may want to change the price, revisit the product, or try something new.
Market research is something all business owners need to help them track customer buying habits, age groups, target areas, and prices they are willing to pay. Good database analyzing can help your business grow and determine your best customers. Finding a business and just opening the doors won't bring in customers. It is essential you conduct your own market research techniques and at times, make a little investment to help your market research database and your business grow.