Use Game Changing to Grow Your Small Business During a Recession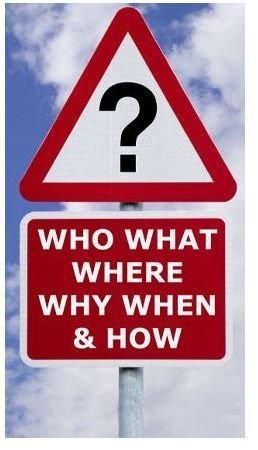 Evolve
The recent economic crisis calls for innovative thinking. Le
aders are gathering novel ideas from social networks, their suppliers, and new market channels. The recent recession is much different in its intensity and extent as compared to others. To sustain here, leaders have to realize that their business game needs to change with the changing economic situations. The article puts together a list of tips that would enable you to be a game changer right away.
How Can You Be A Game Changer?
Get cozy with turmoil: Today is the era of globalization, knowledge, expertise and technology which is leading the world to financial volatility with surges of opulence and slumps. If you want to be a game changer, get used to this. Consider chaos to be normal. Also, understand that no business would enjoy prosperity all through its existence.
Re – evaluate the customer's values, mindsets, spending habits and needs: This is important as no one can predict what impact the recession would have on consumer behavior and his or her way of spending. Many people have started rethinking over their spending needs in the last one year and have become more value conscious. A good way to make sure your product or service would still be in demand is to get close to the customer. Talk to them on a more personal level through marketing strategies and understand what their changing needs are to gain a competitive advantage. Another way to do this is to ask employees to think in terms of a customer and then point out what customers really need. Concluding, it is important to communicate and not just market the product or service.
I****f the product or service is good, it would sell: In fact many game changing products like Campbell, IBM and Apple iPod were launched during difficult times. IBM launched personal computers in 1981 while Campbell introduced its soup in 1890s and Apple came up with its first iPod in 2001. During all these years, the economy was at its low point, making it a bad time for launching new products. Nielsen marketing research concluded, that during rough times it does not mean that people are unwilling to pay for innovative products and services.
More Tips For How To Become A Game Changer
Consider expanding: The game changing goal should not only be to trim expenses and costs but also to expand or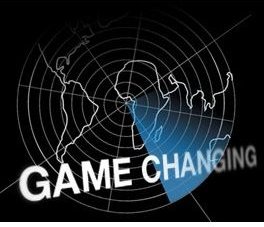 change the market by pulling the convenience, affordability, location, cost and accessibility factor. Sometimes changing the business model attracts new customers. It is also a good idea to think of the business from another industry perspective. For example, a retail business model should be reviewed from a manufacturing business point of view. In terms of physical expansion, a retailer could set up a play area to keep young children busy while parents are busy shopping. This would definitely hike up the revenues to some extent.
Consider scarcity good for the business: When revenues are great, there is no real need to innovative. However if this is not the case in your business, its high time you carry out some low cost experiments to review the existing business model and overcome its weaknesses.
Bending a little can pay off in the long term: Sometimes ideas sound grand but due to constraints like costs, skills and others, one may have to leave it. Similar to this is the case of Microsoft, when they created all tools to build Google search advertising business but dumped it when the search produced sales to be just $ 1 million. When Microsoft understood the importance of the search advertising business, Google had already held a strong lead in the market.
Keep all customers happy, even if you hate them: Most companies have a set of customers who they feel would not be profitable for them. For example, Netflix started with traditional pay – per – rent model that required customers to pay late fee. However, few years later, the company game changed to a subscription model that did not require customers to pay late fee. This game change proved to be an advantage for those who were not able to return the movie on time. Due to this change in strategy or model, Netflix grew from 45 employees to 250 employees. Moreover, it continues to flourish in spite of the downturn. The idea is to innovate to make customers that you dislike, your biggest and most important customers.
To conclude, all models or 'games' have both champions and losers. Leaders have to decide what they want to be. They have to dream, experiment, innovate and think differently to reach their dreams.
This post is part of the series: Game Changing
A management strategy that requires existing businesses to change their business models and strategy to cope up with the changing economic situation.