Step-by-Step Guide to Shaping a Small Business Marketing Plan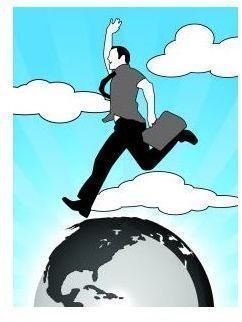 Get Your Marketing Plan in Shape to Achieve Goals
A well-defined marketing plan is a necessary tool to improve small business marketing. Similar to sport, to become a successful marketer one needs expert consulting and consistency in each move. To get your small business in shape, follow the marketing workout plan below. Make sure you review the plan on a weekly or regular basis.
The Marketing Workout Plan
For success of the marketing workout plan, it is very important to: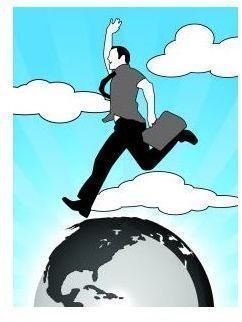 Set fitness goals
Track progress
Similar to sport fitness goals, a marketing plan should also be able to tailor its initiatives to fit the final goal. Setting and achieving milestone-marketing goals would promote business and sales. Common marketing fitness goals could be:
To help serve more customer needs by enhancing customer support services.
To receive higher rate of response to advertisements by using innovative advertisement tactics.
To achieve a higher visitor hit on the web site.
To increase customer base by 5% every month, that would mean 100% cumulative growth each year.
To increase sales by 5% every month, that would mean 100% cumulative growth each year.
To increase the conversion rate of prospective buyers to buyers.
To be more successful than all competitors.
It is important to track progress and results. This would also determine the effectiveness of the marketing plan. In addition, results would keep you motivated. This is similar to a sports or workout program. If you are working with a fitness trainer, you would want to keep a track of achievements made in the week. This would enable you to track your progress and would confirm if you are following the right program. To track progress in a marketing plan, you need to:
Track the number of prospects on the register.
Track the number of new leads added during the week.
Track the conversion rates that include advertisements leading to sales, sales leading to clients, new clients leading to old clients and cash volume leading to sales per client.
Track total income that generated from sales.
Track net revenues.
The three components of any marketing fitness plan are:
Warm up
Strengthening
Cool down.
To reap the full benefits of a marketing workout plan, it is important to perform the warm up tasks. By not doing so, many marketers miss out on important facts. These tasks do not need to be planned in detail and are not meant to be time consuming. The warm up process can help reach that extra mile and would help prevent any setbacks or losses. This task also prepares the marketer to get the right frame of mind to reach the small business's goals. Common warm up tasks include:
Set out the actions that the small business wants prospects to do in response to the marketing efforts.
Re-evaluate the marketing initiatives and know what is helping and what is not helping the small business.
Simplify the small business marketing effort to enable prospects to take the actions that you want them to take.
Strengthening the marketing plan is very important. This can be done:
By replacing the weak marketing strategy with an effective strategy to catch the attention of prospective customers and their curiosity.
By improving and fine-tuning the marketing message that is sent out. For example, an attractive marketing message on a simple small business website can increase the number of prospective customers to contact you.
By revising website and other marketing every now and then, as it is very important to update this material from time to time. Make sure the layout is effective and easy to read and understand.
By increasing the means of marketing by using mailings, websites, online advertising, posters, direct mailings, newsletters, etc. to reach out to more and more people every week.
By communicating with customers and building relationships leading to customer loyalty.
The cooling down process is as important as the strengthening and warm up process. The marketing workout plan should be cooled down:
By creating a 'to do list' with weekly and monthly tasks.
By appropriate allotment of tasks to employees and sub-contractors.
By scheduling marketing sessions for the next week. It is important to take out time to assess initiatives and goals.
Consistency is the Key to Success
Follow the marketing workout plan at least three times a week by using your own marketing strategies to see results improve on a weekly basis. Conistency is the key to success with any workout plan – marketing or otherwise.
Resources
References:
Image Credit: Sxc.hu (sachyn)