Using Auctions to Supply and Manage your Business Inventory Effectively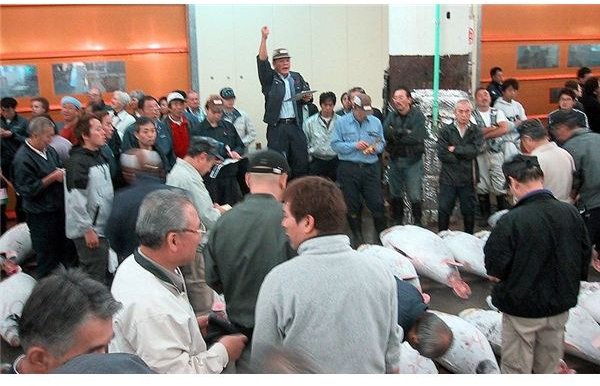 Making Inventory Management Easier
If you're thinking of starting a business, but you can't figure out where to get the initial inventory or the money to buy it, you need effective inventory management planning. For people who are in this situation, there is a possible solution to both problems with a creative use of inventory management via the use of public auctions.
Finding Auction Companies
Many auction companies specialize in selling certain categories of items. There are auctioneers who sell real estate, commercial inventory, liquidators of distressed merchandise, antiques, household items, and government sales. Depending on what type of items you are looking for, you can find a supplier for almost any initial inventory as well as other ongoing special items. For effective inventory management, these auction ideas can be helpful in finding specialized items or requests.
Buying Inventory
Inventory management begins with knowing where to find the best sources of inventory at the best prices. Often, auction companies obtain unused and liquidated items, which can be easily resold for a good markup. Usually these deals come in bulk lots so you will need a truck to transport your new inventory because auctioneers usually won't deliver. You will need to know how much you can spend at an auction because it is very easy to get carried away when you want items.
Selling Excess Inventory
Part of effective inventory management is being able to dispose of excess inventory to free up both space and financial resources. When you are faced with this situation, one of the best ways to go is with an auctioneer who is familiar with your type of inventory. These people are experienced obtaining a price from the original seller. Often, these auctions are a way to settle debts and dispose of business assets left behind after a business closes.
Inventory Management
The use of auctions to supply your business inventory is one way of getting started in business. You can easily, and cheaply, finance your initial inventory and to also control ongoing inventory. Excess inventory and remnants can quickly be dealt with using this inventory management method. This is also the most efficient way to manage excess inventory, which is why so many businesses use the auction companies to liquidate stock. This is also a way to quickly raise cash by auctioning off surplus equipment or tools which are no longer in use. If you are seeking to add equipment to your inventory, this can be a cost effective way to do this as well.
Image Credit: Auction Fish Market / Wikimedia Commons