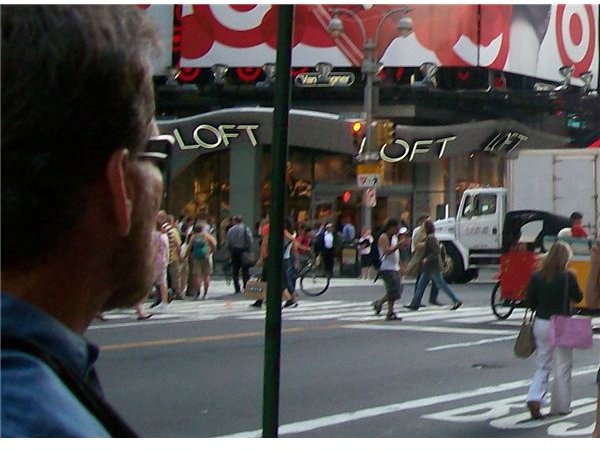 When a famous company's owners or representatives do something unethical, it can have a ripple effect over the entire industry. In 2008-09, was anyone feeling very trusting or warm and fuzzy toward investment advisor's or bank officers?
A valuable asset, a clearly-stated ethics policy – or "Code of Ethics" – will become a vital part of how your organization functions and how you manage your business. Consider putting the Code of Ethics you want for your company down on paper or in a manual for employees. Hang a copy of it on the wall of your office. This makes it a constant reminder and helps your employees to know what you stand for. It will help you retain good employees and gain you their respect, when they see you living out the code of ethics.
You're the boss. You can set the policies. This is one way in which you can make a positive effect on the world – first through your employees and their families, then outward. This is an area where you can have a large return on investment – both monetarily and in the good will of your employees. Higher employee morale and commitment will equate to higher profits for you in the long run. And the world will be a better place. After all, how much of an impact you make for the greater good is always up to you. Everyone's values are a bit different. What things are important to you? This is what you want your mission statement and code of ethics to address.
Some things you might want to cover in your mission statement and your code of ethics include:
Conflicts of interest to avoid – Be specific to your industry
Accurate financial statements
No sexual harassment
Workplace safety laws are followed
Set high environmental standards – establish a "Green Business" policy
Rules and regulations specific to your company and industry, whether they are local, regional or global
To look after the welfare and well being of employees and officers through generous benefits, vacation time, sick leave
No prejudice
No hazing or unprofessional behavior
To value the contributions of all
Professional courtesy
Respect for other cultures, religions, nationalities – tolerance for others
Competitive wages and rewards for loyalty, dedication and initiative
You may want to spend some time reading the codes of ethics of other small businesses. While you should not copy them word for word – yours should be unique to your values and your business – it will give you ideas on wording and what to cover when you create your own.
Don't be afraid to set high ideals for your small business. The values that are important to you as an individual should also be important to your business. There are many proverbs and wise sayings to help you in establishing your policy. Things like:
"And as ye would that men should do to you, do ye also to them likewise." (Luke 6:31, KJV, Holy Bible)
"May I do to others as I would that they should do unto me." (Plato, Greece; 4th century)
"__Do not do to others that which would anger you if others did it to you." (Socrates, Greece; 5th century)
"What goes around, comes around" (Some Anonymous Wise Person)
There are many books on the market to refer to in your quest to establish your business code of ethics. Two of these are:
1. Global Codes of Conduct: An Idea Whose Time Has Come (The John W. Houck Notre Dame Series in Business Ethics), by Oliver F. Williams (Editor)
2. The Mission Statement Book: 301 Corporate Mission Statements from America's Top Companies, by Jeffrey Abrahams. Ten Speed Press, 1995