Marketing Your Small Business with Social Networking Tips for Entrepreneurs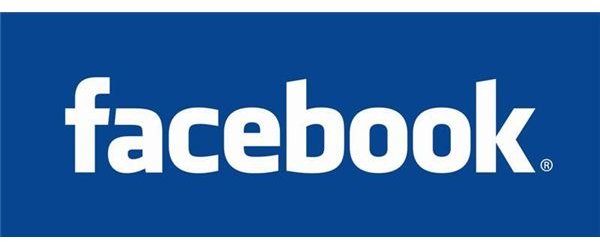 With ever increasing competition, most entrepreneurs are confounded how to stay and survive in business and are constantly looking for innovative and hitherto untried marketing ways to expand the sales. As a result, many entrepreneurs are beginning to feel that social networking websites are potential places to capture new clients and build the company's popularity. It is a fact that today entrepreneurs engaged in different types of industries are buzzing about the merits of social networking.
Social Networking for Marketing Your Small Business
Although most entrepreneurs agree Social Networking sites are being sought-after by many business houses, several of them seem to wonder how these sites can really help one's business grow and attain the business goals. The question uppermost in the minds of several entrepreneurs is how to convert Social Networking into a profitable business opportunity instead of allowing it to merely remain as a way to connect with people.
Entrepreneurs must understand that Social Networking sites are not magic wands and they should be deemed as complementary to the online presence of an enterprise. When used properly, Social Networking is capable of arresting increased buyer attention and fetching additional business. However, entrepreneurs must bear in mind that Social Networking is not a replacement to your traditional online marketing.
Social Networking facilitates meeting people for expanding business networking and marketing, asking for advice or referrals and doing online marketing more intensely. There are several Social Networking sites that can be helpful in connecting with people one wants to meet for business reasons or when one is trying to inform a group of people about something the business owner want to promote.
How to Use Social Networking Sites? - Tips on Marketing Your Small Business
After posting the company logo in a corner, the remaining available space must be optimally used to talk about one's products and services and sales promotion campaigns.
It is great to add media options like audio, video and images to make the venture site unique.
A flashy or loud layout that is more in the nature of an eyesore may not attract visitors. Use a simple layout preferably with one or two colors and use fonts that are not too bold and yet easily comprehensible.
Writing articles about one's enterprise and posting them is the most effective way to lure visitors to one's SN website account. Care must be exercised to ensure the articles are 100 percent original and not something reproduced from other sites.
Never send out a spate of unsolicited advertisements to gullible users lest the account is accused of spamming. As a start, it is better to pursue a few people, obtain referrals and create a business-oriented network useful for one's business.
When outlining one's profile, a few sentences should suffice. Try to relate everything back to the core business message. Make it a point to include two-way links, from the social site to the website and vice versa, to help visitors quickly access more information.
Hiring Dedicated Employees for Social Networking
As businesses are constantly expanding and social networking sites are on the increase, it is practically impossible for the entrepreneurial boss to devote adequate time to fully take advantage of Social Networking sites. Most enterprises are now hiring a dedicated community manager for creating, monitoring and regularly interacting on the Social Networks.
This community manager must be an adept at creating content, presenting current information, providing video to the visitors to the site. The community manager must make the site attractive, so that readers will repeatedly visit and encourage friends, social groups, and networks also to visit as well. As social networking is now a full time affair for many enterprises, the business owner will not be able to spare time for this activity. The community manager will instead reach out and interact with various communities on a regular basis.
Suggested Networking Sites for Entrepreneurs
LinkedIn, Facebook, Twitter, YouTube or Friendfeed (Friendfeed is essentially a social aggregator but no less than social networking sites in effectiveness) are certainly some excellent Social Networking sites for self- promotion activities. MySpace, it needs to be mentioned, has over 185 million users, split evenly between men and women and of various age groups.
FaceBook has over 110 million readers, predominantly women and most of these users are under 30 years old and nearly 50% of all FaceBook users are located in the U.S., Great Britain and Canada. LinkedIn has over 26 million readers, and it is said that the average age of readers is 41 predominantly constituting of men..Twitter has a relatively small base with 3 million readers, two-thirds of whom are men between 18 to 34 years old. (Source: SocialNetworkingWatch)
Apart from general networking sites like MySpace and Facebook, there are many smaller networks that focus on professionals and ideally suited for budding entrepreneurs and to name few - Entrepreneur Connect, PertnerUp, Konnects, Ryze, Biznik, Cofoundr, StartupNation, Upspring, Fastpitch and Xing.
Image Credit: Wikimedia Commons.