How to Start a Money-Making Business Blog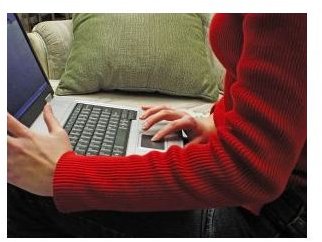 Money Making Blogs
Are you wondering if you can really make money from a blog?
While not every blog is designed to generate revenue, it is possible to start a money making business blog. If you want to launch a blog that can bring in money, you must commit to creating a quality site that will attract loyal readers and appeal to advertisers who are interested in optimizing their own websites.
10 Tips On How to Start a Business Blog
Creating a blog that can generate revenue takes time and commitment, but it can certainly be done. If you want to learn how to start a business blog that can make money, follow these tips and you'll have the information you need to begin.
1. Choose the Right Topic - Select a topic that people are interested in learning about and create a blog that provides unique and interesting information that will appeal to people who want to learn more about the subject matter.
2. Select a Strong Domain Name – Choose a domain name that is relevant to the content of your blog and that is easy for people to remember.
3. Quality Hosting – Choose a quality web hosting provider. Select a company with an outstanding uptime track record and easily accessible customer service and technical support assistance. While there are options for free blog hosting, do not go this route if your goal is to set up a blog that will generate revenue.
4. Attractive Layout – The design of your blog should be visually appealing to visitors. If you're using WordPress, you can select from among a number of preformatted templates, or you can create your own design.
5. Quality Content – The articles posted on your blog should be well-written and contain accurate information that people will find to be beneficial.
6. Frequent Content Updates – It's best to update your blog three to five times each week, or more often, if you want it to be a revenue generating site. Frequent updates are necessary for search engine optimization and to keep readers coming back time and time again.
7. Choose Affiliate Programs – Register for an affiliate program account, such as Commission Junction, and select affiliate advertising programs to place on your blog in strategic positions. Choose advertisers that will appeal to the readers you are trying to attract and that offer favorable commission terms.
8. Drive Traffic to the Site – Once your blog has been launched, you'll need to focus on driving traffic to the site. Submit the site to search engines, distribute a press release announcing the launch of the site, register it with blog directories, and submit posts to social media sites such as Reddit.com, Digg.com, and others.
9. Seek Backlinks for Your Blog – Take steps to optimize your blog by creating backlinks to the site. You can do this by requesting link placement from relevant sites, participating in relevant forums, article marketing, and in a variety of other ways.
10. Sell Blog Links and Ad Space – Once your blog is established, there's a good chance that advertisers will want to have a presence on the site. Establish reasonable advertising rates and publish them on your site. Additionally, register your blog with paid blog advertising brokers like PayU2 Blog.com and TextLinkBrokers.com that will market your site to their clients.
Resources
References:
Image Credit: Sxc.hu (channah)