How an Innovation Consultant Can Give Your Business the Boost and Direction It Needs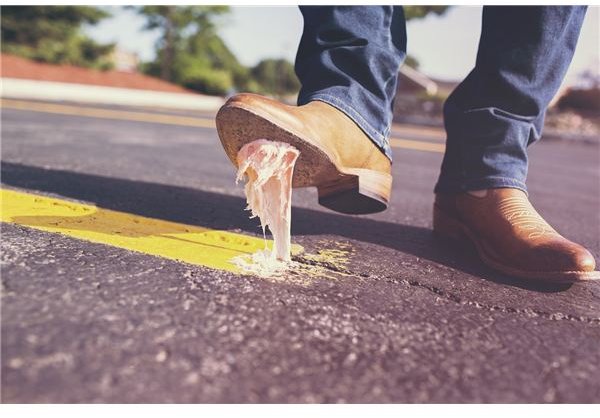 It's every company's nightmare: You're wildly successful right out of the gate and moving along smoothly when, suddenly, you are reduced to a sluggish crawl or even a jolting halt. It's as if you have stepped on a huge wad of gum, an unpleasant disruption to your rapid pace.
In business, it can be hard to identify what is holding you back; believe it or not, that "gum" could be a lack of innovation. If your competitors are headed in the same direction but have innovation built into their systems, you will remain trailing that gum while they speed off into the distance.
While many companies want the benefits of innovation — such as marketplace leadership, a competitive advantage and increased revenue and profitability — most don't know where to start.
Common Sticky Zones
Figuring out the specifics of your needs is the first step. There are several reasons why you might need support for your innovation efforts, but here are a few.
You are struggling to let innovation take precedence. You cannot simply assume that innovation is a pillar pre-built into your business. Sometimes, you need that extra push from an innovation consultant to develop your strategic intent.
You're facing a critical technical challenge. If this is preventing you from delivering a new product to market, you are in trouble. Open innovation company InnoCentive meets these needs by crowdsourcing innovation solutions. It creates a competitive platform with reward mechanisms to offer ideas and solutions for important business, social, policy, scientific and technical challenges.
You have a skills gap to close. You know that innovation is a vital capability for long-term success, but your skills gap is holding you back. Creating a common language for innovation and a process for supporting innovation across the enterprise is essential. You might partner with an innovation performance support specialist. This requires training in innovation practices (like design thinking) and the implementation of effective performance support mechanisms, such as coaching and feedback processes, across the entire enterprise.
You can't attract funding for experimentation, testing and piloting. You know you have smart and creative team members, but that is not enough for most investors. In this case, you might need a consultant to build the infrastructure to support an effective innovation pipeline. She can provide you with processes and a technology platform to capture, process, evaluate and support ideas so they don't disappear in the press of day-to-day needs.
You aren't close enough to your customers' experiences. Being familiar with your customers' experiences allows you to meet their needs better. To engage with your customers meaningfully, collaborate with a consultant who specializes in the deep exploration of customer experience through the application of ethnographic processes.
Find the Right Partner
After you have pinpointed your needs, you have to sift through the different types of innovation consultants to find the one that will suit you best. Oftentimes, consultants fall into broad buckets.
Some consultants such as Innosight, Doblin and Brightidea focus on innovation processes and systems, including innovation pipeline management that is usually supported by technology. Other innovation consultancies firmly plant their flag in the realm of ideation — either helping their clients come up with new ideas or coming up with new ideas on their clients' behalf. This includes IDEO, Fahrenheit 212 and frog design.
As with any partnership, you need to find a consultant with whom you can work well. Begin by searching for a person or company with expertise that matches your needs, and keep in mind that a knowledgeable person is not always a helpful one.
First and foremost, you need a technical expert who also has the skills to carry you through the process of change. This person should demonstrate the ability to understand the best strategies for your business and show that he can engage your team and structure a system to work toward the end goal.
Finally, look for consultants who have a commitment to their clients and an ability to work collaboratively. Many a consulting engagement has fallen apart due to poor communication and an inability to manage expectations or meet client needs in an appropriate manner.
Work Together
Once you have found a partner, you both must do your part to stay on track to reach your goals. Before you begin actively working together, walk through these strategies to define what success will look like and make sure everyone is on the same page.
Outline your needs clearly. This could be defined as a single clear design challenge supported by a design brief, or it could be based on a clearly articulated set of commonly understood objectives and constraints.
Set up specific measures and standards of performance. These should be reviewed and assessed throughout the engagement process.
Define mutual and separate responsibilities. Both parties should always know their expectations of performance and participation. Make clear and unambiguous commitments to meet these expectations, and jointly manage that shared accountability.
Keep communication consistent, frequent and noise-free. Doing so will ensure that the progress is tracked and any deviations from expectations can be addressed as quickly as possible.
Create a clear engagement lifecycle. This should begin with initiation and onboarding and move through the process to conclusion, handoff and exit.
Very few companies effectively incorporate innovation from beginning to end without any sticking points. The key to successfully surpassing your competitors is to avoid letting small problems become big ones. With the help of an innovation expert, you won't be stepping in gum — you'll hop over it without breaking stride while your competitors hunt down a stick to clean their shoes.
About the Author
Andrew (Drew) Marshall is the principal of Primed Associates, an innovation consultancy. He's a co-host of a weekly innovation-focused Twitter chat, #innochat; the founder, host, and producer of Ignite Princeton; and a contributor to the Innovation Excellence blog.
References