How Business Can Respond to Unpaid Invoices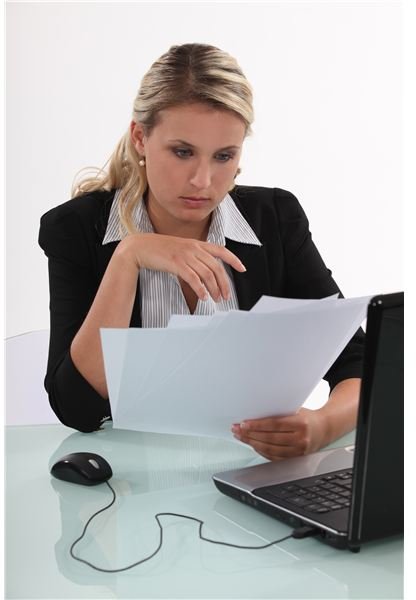 Regardless of your stretched commitments or lack of professional resources, outstanding unpaid invoices can no longer be an option if you value the future of your business. Follow these four necessary actions to protect yourself and command the delinquencies to stop.
Define the Details
From the actual due date to the preferred method of payment, details should be laid out in the black and white of your invoice. Moreover, make sure your invoice is not your client's first experience with these stipulations. Include your payment requirements within your signed client's contract and be sure to review your preferences prior to starting any work.
In many cases, the game of getting paid is based on sheer preparation; the more bases you can cover the better chances you have of receiving on-time payments. Be sure to keep track of phone calls, emails and certified letters that were made in attempts to contact your overdue client. Documented warnings and stopping all additional work are vital steps to take on your end.
Up the Ante
Don't be shy to implement added interest to delinquent billings over 30 days late. As long as you clearly state this stipulation in your payment requirements you have no reason to feel timid. Bold your interest rate on your first invoice to encourage clients to pay on time.
Remember, you have the flexibility to remain open minded and to review each interest situation on a case-by-case basis. In some instances a veteran client or one that has expressed financial difficulty might warrant an extended grace period; every situation is different and will need to be dealt with accordingly. Interest rates are just another form of protection that can be implemented at your personal discretion.
Detail your terms of interest when agreeing upon a project, and make sure your clients are clear on how much and how often interest accrues. When dealing with a delinquent account, informing clients of your plans to contact credit agencies can make a difference.
Make it Easy
Today's technological advancements really leave no excuses for late payments. Increase billing compliance by providing your clients with the option of online payment. There are plenty of virtual terminals that can equip you to process web payments; PayPal and QuickBooks are just a few recognizable brands that can provide your clients with online options.
Make it Legal
If the previous attempts do not produce your deserved payment, you have the option to resolve the issue with a higher power: the courts. But before you serve as an injured party, do all you can to avoid this time consuming process; often just the threat of legal action can get a delinquent client to pay up. Consider joining a professional alliance within your business's niche. There is power in collective numbers and a lot of the time professional organizations provide its members with access to legal representatives.
What other ways can you get clients to pay up? Share your tips below!
About the Author: Kelly Gregorio writes about topics that affect entrepreneurs and small business while working at Advantage Capital Funds, a company that provides businesses working capital. You can read her daily business blog here.