Collection of Tips, Strategies and Resources for Running a Business During Bad Economic Times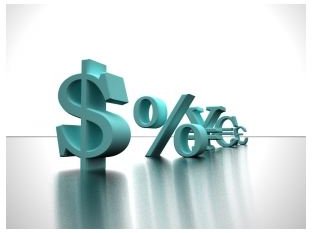 As a small business owner, you need to find ways to save money but at the same time increase your bottom line. Business owners need to seek out opportunities, possibly even partnering with other companies to cut costs. There are many ways to help your business become successful even in hard times.
It is important to review your own products and services during the year. There are plenty of ways to stretch your budget including outsourcing major projects to vendors. Free or low-cost advertising and publicizing your products and services can help to increase awareness and bring in additional revenue for your business.This guide will provide you with useful information to help you stay afloat during a recession.
Analyze Your Products and Services
During a down economy, you should review your products and services – especially expenses, income and value to your customers. You might notice that one product or service is doing better due to a stronger need from your customers. As a small business owner, take time to evaluate what you offer your customers. How can you do it better and what should be amended due to the recession? These are some of the questions that will help you to review your own products and services.
How to Stretch Your Budget
Whether you are a new or seasoned business owner, sticking to your budget is integral to surviving during a down economy. First, sit down with your team and discuss all of the factors involved with your budget. For example, is it better to cancel or put restrictions on the staff holiday party? Do you need two water coolers in your office, especially if you have a small staff? All of these factors are important to help you stretch your budget and ultimately benefit your bottom-line.
Advertising Your Biz in a Recession
As a small business owner, it is important to advertise your products or services. Through social media and online sites, there are many ways that you can advertise your business for both at a nominal fee and for free. Traditional ways including using billboards and distributing marketing materials still play a huge role in advertising your business. Before you make major changes to your advertising budget, find the right strategy that will benefit your business.
Developing a Public Relations Plan
Media outlets are always looking for good and interesting stories to share with their readers and viewers. As a small business owner, you have knowledge in your area that might interest a reporter. Develop a public relations plan for your business including distributing press releases about your services and upcoming events on a regular basis. In your local area, establish relationships with local media outlets so that they can see you as an expert in your field and possibly write an article about your business.
Outsourcing Projects
Through outsourcing, you get the opportunity to increase sales, reduce costs and establish a relationship with another business. If you have a small staff with a huge workload, then outsourcing major projects can definitely benefit your business. First, review your budget to see if outsourcing works for your company. It is important to interview potential vendors and develop a contract that will prove beneficial for everyone involved in the project.
It will take a combination of hard work and perseverance to run a small business in a down economy. Through stretching your budget, increasing free and low-cost advertising and utilizing outsourcing, your small business can definitely soar during these challenging times. Through this guide, you will have the resources to assist you in making good decisions for your company.
References