An Entrepreneur's Marketing Guide: Decoding the Best Advertising Strategies for Small Businesses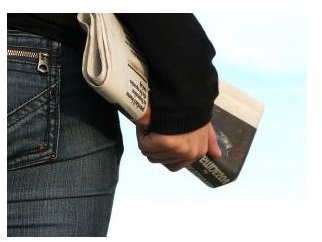 Most business owners understand the value of advertising, but it's easy to be overwhelmed by all the options. To complicate matters further, the marketing and public relations field is constantly evolving as technology advances.
A decade ago, a small business owner would probably have opted for safe, traditional advertising venues like print, radio or promotional novelties.
However, the Internet has opened up a whole new venue for advertising one's products and services and today's savvy entrepreneurs are tweeting and creating fan and product pages on their Facebook accounts.
Because there are so many choices and most businesses have limited advertising budgets, it's more important than ever for the advertiser to select his or her marketing vehicle(s) based on cost, needs and target market demographics. The cost effectiveness of any method must be weighed against the expected return on investment (ROI). Here's what you need to know to make the smartest choices for your business.
Free or Low Cost Advertising Strategies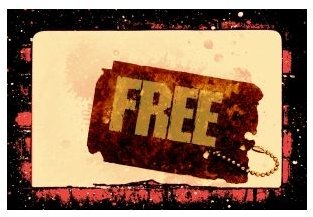 Here's a guide to three places to promote your business for free. You may or may not have thought of these venues, or you might have considered them but were unsure if the effort was worthwhile. Learn how to utilize radio stations, print publications and educational centers to get free publicity.
Find out the most effective ways to promote your business without spending advertising dollars. There are many ways to market your business for free, but not every way is a wise investment of time and money. Learn what to try and what to avoid so you can free up your valuable time for more important activities like selling your goods and services.
Market Your Business Through Social Media
Have you found it easy or hard to figure out how to use popular social networking sites like Facebook or Twitter to promote your business? If you are ready to take the plunge, you'll love this easy to understand tutorial on how to use Facebook, Twitter, Google+ and LinkedIn to build strong business relationships, increase your profitability and maybe even interject some fun into your entrepreneurial journey.
Create Catchy Cleaning Business Slogans
Don't let the title of this handy tutorial fool you. In addition to 26 free slogans, you'll find tips and ideas to help you craft clever advertising content for flyers, business cards, brochures and other forms of promotional materials.
Newsletters Are Effective Marketing Tools
Newsletters are a perfect vehicle for timely, repetitive reminders of your company's presence and purpose in the market place. However, many entrepreneurs are daunted by the process or concerned that they do not have the necessary skills to produce a newsletter regularly. This tutorial guides you through the process from concept to content to delivery to your target market.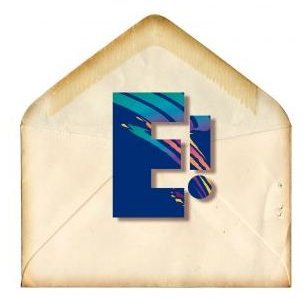 What Are the Pros and Cons of Email Campaigns?
On the surface, email advertising campaigns seem like a low-cost solution to reaching the market saturation of a direct mail campaign without incurring the huge price tag. However, are they really that effective and do businesses get the best ROI? Learn how to use email to your advantage to connect with your customers with a customized message about your business.
How to Get the Most Out of Cheap Advertising
Brochures and business cards can be some of the most cost-effective ways to advertise a business if they are used properly. Learn how to transform your business cards from little pieces of cardboard imprinted with your business information to miniature billboards that advertise your business 24/7. Brochures can work the same magic and even more when you know how to present them and what they should say.
8 Low or No Cost Ways to Market Small Businesses
Did you know that a simple smile can be more effective in promoting your business than the most expensive advertisement in print or radio? Discover seven more inexpensive ways to put your best face forward when you advertise your goods or service.
What do you do when you understand the benefits of networking and you know you need to do it, but you are just too shy to take that first step? Use this simple tutorial to learn what you need to know and take the plunge. You'll be glad you did when you see how your business takes off.
5 Free Advertising Opportunities
Did you know that you could utilize professional websites, blogs, link exchanges or email to advertise your business for free? Learn these secret strategies to promote your business without busting your budget.
Medium Cost Promotional Options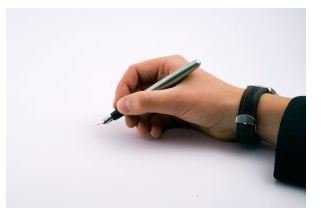 Use Branded Novelties to Promote Your Company
Small items likes pens, apparel or mugs that are branded with your company name, logo or motto are cost-effective ways to show customers and potential clients you appreciate their patronage while reminding them of who you are. This guide gives you tips on using these promotional gift items to increase your business and covers a range of ideas in various price points.
Don't Throw Out Traditional Marketing Methods
Because the Internet is so readily available and easy to use, it's easy to get carried away on the wave of technology and forget about some old school promoting ideas. Believe it or not, there is still a major portion of the market that does not understand or feel comfortable using technology such as email or social media websites. Get back to basics and give your marketing plan an inexpensive shot in the arm with letters, flyers and business cards.
Promoting Your Business on the Radio
It's easier than you may think to line up radio interviews. If you advertise during the right drive times, you get exposure to market segments and demographics that might otherwise be difficult or impossible to penetrate. Find out what to do and how to get the highest return for your time and money investment.
Pros and Cons of Facebook Advertising
Advertising on Facebook could be one of the smartest business moves you ever make or a disastrously expensive mistake. Explore the advantages and disadvantages so you can make an informed decision.
Best Ways for Infopreneurs to Reach Their Customers
Discover how to monetize an infopreneurial venture. Video marketing, social marketing and traditional venues are explored and discussed. While this may not be the quickest marketing strategy, once you learn how to apply it, it will reap benefits over and over.
Top Ten Strategies for Marketing New Inventions
Try these guaranteed-to-produce-results marketing tips. While they are excellent for promoting new ideas and inventions, these same techniques can be applied to the marketing of any product or service with equal success.
Here's an easy guide to planning, implementing and monetizing a blog to promote your company. We'll help you decide what to do and what not to do to make sure that you get the results that you want. Blogs are a fun way to tell people what you do and why they should use your product or service.
Learn how to go beyond the confines of the Internet and take your promotional effects to the next level by digital marketing. From mobile phone ads to digital outdoor marketing, you'll learn everything you need to know to choose the best venues.
High-End or Time Intensive Options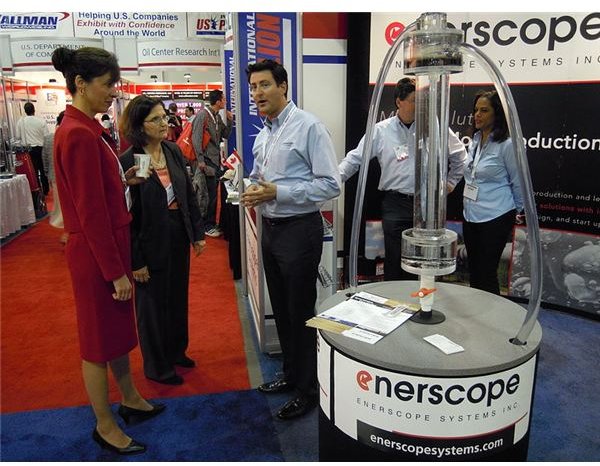 Top Ten Marketing Tips for Successful Trade Shows
A well-planned appearance in a trade show can generate instant sales as well as prospects for future sales and business ventures. Because the participation cost can be quite expensive, it's important to know how to avoid the pitfalls and maximize your ROI. Here are 10 key marketing strategies you must know.
How to Hold a Successful Business Open House
Try to these tips and watch the effectiveness of your next open house increase. Find out why you should be holding more open houses, how to demonstrate your products, and where to get the best free publicity.
Promote Your Business Via Remote Broadcasts
Combine an open house style event with a live broadcast from your location, and you get the most bang for your advertising buck. By partnering with a popular radio station, you increase your company's exposure and reach and have the opportunity to impact market segments that you might not reach by other advertising venues. Here's what you need to know and do to get the best results.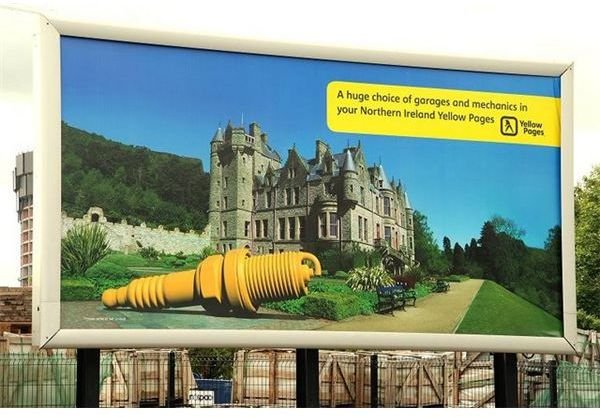 What Type of Yellow Pages Ad Should You Buy?
Advertising in the phone book is a smart investment because it allows you to open other doors to your business instantly. You can advertise under one main heading or several headings that all relate to your business to give yourself maximum exposure. While yellow pages advertising is effective, it can also be expensive. Use these tips to help you make the best plan for your business.
How to Market Your Business with SlideShare
If you are looking for a high-tech way to brand your company via the Internet, SlideShare might be just what you need. Use SlideShare to advertise your company or make virtual presentations. While the service is free, we're including it here as a high-end option because you'll have the expense of your time and effort. Furthermore, if you are lack the skills to use the service yourself, you'll have to foot the expense of hiring someone to do the work for you.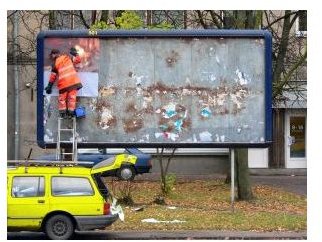 What is branding and why does your business need it? You have to understand how branding works and benefits you before you can decide on the right marketing strategy to establish your brand.
How to Market a Start-Up Business
Promoting a new business may require spending more money or time to establish the brand and gain market recognition. Use this guide to make sure you don't skip any of the essential steps when you prepare your marketing plan.
Take-Away Tips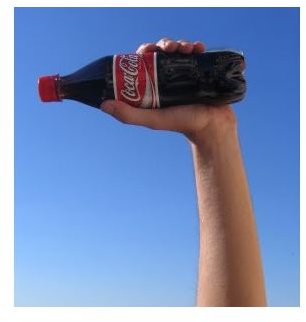 One of the biggest mistakes small business owners make is to invest heavily in their marketing efforts during the start-up phase of their business but to reduce or restrict their advertising investments as the business grows.
While it's true that they may not need to spend as much money on advertising once they establish their brand and their market presence, it's also true that any long-term growth plan must include a consistent plan for marketing that reinforces and retains the product or service branding.
Mega-companies like McDonald's, Coca-Cola and General Mills promote their products regularly for a good reason. They understand that their customer demographics and population is ever-changing—not static—and they advertise to retain their client base and to attract new customers. Small businesses should emulate this model when preparing their three to five-year marketing program to get the best ROI.
There are a lot of businesses that just feel like they can't afford to advertise and in many cases, this refusal to make the investment leads to the demise of the company. However, what is the first thing they do when they are forced to go out of business? That's right—they advertise the business for sale. It seems like they do believe in the power of advertising after all.
References