What Are the Pros and Cons of Placing Your Company Name on a Company Vehicle?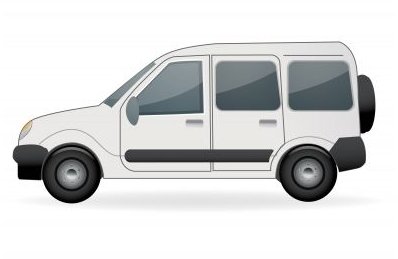 Shout Outs on a Vehicle
You understand the value of marketing and advertising your business. You have business cards, flyers and signs. You are ready to go and let the world, or your immediate area, know you are open for business and ready to serve the needs of your customers. Unfortunately, even your best marketing efforts are limited to the number of people you meet and reach outside of the social and traditional media outlets. But have you tapped into all marketing options available? Have you considered putting your company name on your company vehicle?
That's right. Just think about it. You've been in traffic and seen signage on the back, side or wrapped entirely on a vehicle. Its vibrant colors and flashy words may have caught your attention and even made you think about contacting the company. This is the marketing tool you may not have considered for your company, however, what are the pros and cons of advertising your business name in this fashion?
First, we will take a look at some of the pros and then the cons of labeling your vehicle with your company information. Let's take a look at the pros first.
Advantages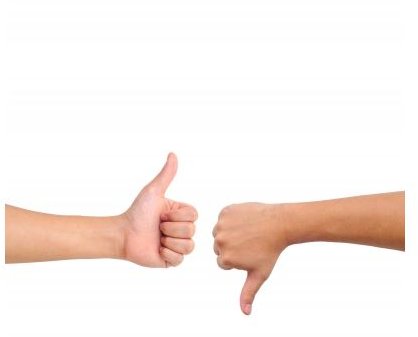 The obvious is increased exposure. You will be able to travel through your city or town and advertise your business without even trying. Customers will be able to write down your company's information or even pull your information up on their smartphone without waiting until they get home. You are effortlessly driving traffic to your business.
The cost is very affordable. Car magnets and stickers are an affordable option for advertising your business. Services such as Vista Print (link in references section) offer car advertising products for less than $100 and even less than $25, in some cases. Your low overhead cost will allow you to purchase car advertising items without breaking the bank. Car wraps, advertising that wraps the entire car body may be a little more costly but you can check with your local print shop for details.
Advertising on the go. If you have to travel for your business or just go to an event but you don't want to carry around large quantities of advertising items, use your vehicle for advertising and marketing. Of course if you are attending an event, you still need takeaways for potential customers but your vehicle will serve the purpose of a high volume of exposure and it doesn't hurt to use your vehicle for storage of promotional items. You can also use this mobile marketing tool to play music at open air trade shows or at events in local parking lots.
Disadvantages
Now that some of the pros are addressed let's take a look at some of the cons.
The cost of updating and maintaining can become costly. While vehicle magnets, stickers and maybe even wraps are an affordable advertising option, you still have to be aware of the cost to upkeep this form of advertising. Damages can happen to the signs such as wear and tear, vandalism and falling off. Stickers can be peeled off or faded by the sun. Body wraps can cost a lot if they are damaged and need to be replaced. But most importantly, the cost of maintaining the maintenance on those vehicles can be costly.
Your company is viewed by whomever is driving your company vehicle. That's right. Once you put a sign on your vehicle that promotes your business, everything the person driving your vehicle does or does not affects your business. Many companies put the How's My Driving? tag on vehicles for complaints and sometimes compliments but far too often violations or issues are not addressed but the image of the company may be slightly impacted.
You have to determine if you are effectively marketing your business or just driving around town advertising to everyone who sees your company vehicle. If you are a smaller company with a more concentrated client base or niche then car advertising may not be the best solution for you. However, if your company is a service based company or a company that services a broader range of customers, then you may benefit from having company vehicles with advertising.
Whenever you determine your advertising plan you have to understand the pros and cons. Sometimes the pros outweigh the cons and vice versa but ultimately you have to make the decision to effectively target to your audience and advertise accordingly. You should make a more insightful decision before you dive into the commitment of putting your company name on your company vehicle.
References