Ten Business Travel Tips to Improve Business Trips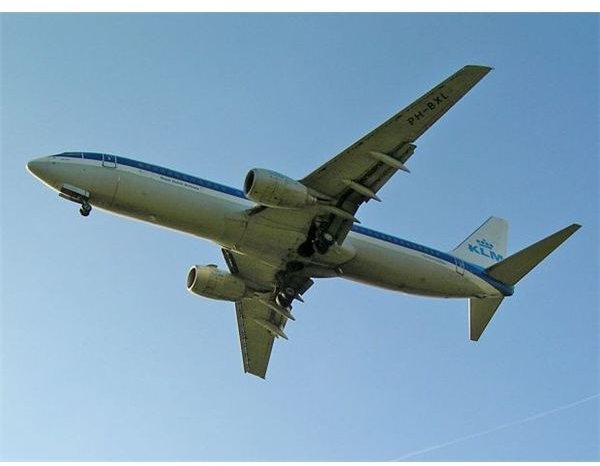 Maximizing Business Travel Has Become a Priority
According to the Global Business Travel Association, the cost of business travel is expected to continue its upward trend throughout the remainder of 2011. Among those companies that rely on business travel for their operations, being able to plan a better business trip has fast become a priority. This is especially true for smaller companies and lone entrepreneurs that have fewer resources to rely on and are struggling with sluggish sales-fallout from the poor state of the economy
But having a better business trip is not only a matter of keeping business travel costs to a minimum, it is also about maximizing the trip's resources and agenda. The following are ten business travel tips to help you get the most out of every business trip.
1. Have a Clear Travel Agenda Before you Start Making Plans
Having a clear travel agenda in mind before you actually start buying tickets or making reservations will help you not only plan the itinerary, but also make sound purchasing decisions. If, for example, you have a very important meeting with a client scheduled on a particular day in the morning, you have to make sure your travel arrangements will not only get you there on time, but make sure you feel refreshed enough to give the meeting your best. Having a travel agenda in mind at the beginning will also give you an idea as to where you can be flexible with your business travel plans, such as where you can (and can't) add stop-overs to the flight itinerary in order to save money on the plane ticket.
2. Make Sure the Trip's Goals and Agenda are Doable
Though you want to maximize the time you are away, you should also consider how realistic is the set of goals you want to accomplish given the amount of time available – remember you'll also be dealing with issues of jet lag and disorientation. Moreover, make sure you have budgeted enough time for unexpected delays or detours.
3. Are you Sending the Right People?
The best planned business trip will only be as good as the people you send to do the job. Some people are cut out for business travel, while others are better suited for behind the scenes support tasks back home in the office or at the business. Then there are people who may only excel in certain kinds of business trips. In a situation where the expertise or skill set of several people is needed then you may want to send a team of employees instead of just one person.
4. Are you Aware of Any Cultural Factors that May Influence Business Communications?
Cultural awareness and sensitivity is vital for effective business communications, and can really make or break a business trip. Make sure your business travelers have been trained in any cultural-specific information and etiquette required for their travels. Some of this kind of information may be available for free online. But in many cases it pays to hire a cross-cultural consultant who is experienced and familiar with the cultural group of people you are working with and who can give you a current, clear, and relevant presentation of that culture.
5. Are ther Any Country-Specific or Regional Factors?
Aside from the cultural issues mentioned above, there may be region-specific factors to consider as well. Here are some examples of what to consider:
-When does the work week start? Some countries start the week on Sunday as opposed to Monday.
-What is the weather like? Make sure you are in touch with the expected weather conditions during the trip's duration.
-Are there any local holidays to be aware of? Many countries have their own set of national holidays; make sure you know when they will be happening.
6. Make Sure all Necessary Information is Accessible
Chances are that you will need to access vital business information while on the go, such as customer-related data, project statistics, or specialized reports. Make sure this data is easily available and that it is both current and accurate. You may want to get some good collaboration software to help you in this area. Additionally, you should prepare your employees back home so that they will be ready to provide any real-time data or be available for communication and clarification.
7. Make Sure You've Packed Properly
Are you properly equipped for the journey? This includes not only clothes and personal effects, but also any necessary equipment, such as a smart phone, laptop or tablet computer, and a mini projector. Moreover, you should also get the right luggage to hold all of belongings to prevent damage, keep essential items organized, and where bags will be carried on a flight, fit the required dimensions. Lastly, it is a good idea to create a packing list so that these vital items are not left behind.
8. Make Use of Technology
There are many, many excellent software applications out there that can help business travelers maximize their business trips. In addition to a good GPS system, you should consider collaborative software, as well as a good collection of travel apps. Here are some good business travel apps to consider when traveling with your iPhone or iPad:
-FlightTrack Pro: See that status of more than 5,000 flights and 1,400 airports worldwide in real-time
-Gate Guru: Locate the best food, shopping, and service options by airport terminal in over 150 airports worldwide.
-Hotel Tonight: If you have a sudden change of itinerary or an unexpected layover, you can use this app to book a last-minute room at a local hotel at deeply discounted rates.
-Word Lens: Hold your phone's camera up to a sign in another language and watch it (almost magically) be instantly translated into English.
9. Keep Accurate Records
One surefire way to keep your business travel expenses low is to maintain accurate records of how much money is being spent, by whom, and when as well as how much time is being dedicated to business-related activities. You can do this either with simple time, expense, and distance tracking forms that allow your employees to manually add their information, or with business travel software applications for a smartphone or iPad. A good example of a travel app is Concur, a business travel and expense report app available free for iPhone and iPad users.
10. Conduct a Trip Evaluation When You're Back Home
This is such an important tip to keep business travel costs down and prepare better business trips in the future, yet many companies fail to do this. When you return from a trip, fill out a trip evaluation form. Why is this important? Because it will highlight the things that went well while on the road as well those areas that need improvement.
In short, those businesses that carefully follow the 10 business travel tips above will be in the best position to plan a better business trip every time.
References