Creative Ways to Combine Business and Personal Travel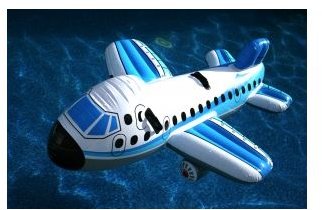 Quite often when people travel on business, they want to extend their trip and do a bit of sightseeing while they are there. But there can be some confusion as to what can then be labelled as a business expense and what is considered a personal expense. Hopefully this will help clarify ways of combining business and personal travel to your maximum benefit.
Transportation
There are a variety of types of transportation which you can use as a business expense. Obviously the cost of getting to your destination would all be included such as flights, transfers or taxis. But if you stay a few extra days, chances are you can still deduct the entire cost of things such as flights and transfers as you would have incurred the cost even if you had not have stayed longer.
Miscellaneous Costs
When on the road for business, there are some expenses that are deductible that you might not think of. For instance, if you require the laundry services or to use the business centre of where you are staying, it may be deductible.
Purpose of the Trip
One of the biggest factors in whether you can deduct the costs of your trip is why you were travelling. If you spend a week in Orlando, and the only business related item you do is visit a supplier for lunch, then that is the only business deduction you get. But if you spend 5 days visiting suppliers, going to meetings, and finding new clients, then the trip is considered business. In this case, most expenses can be deducted.
Personal Travel at the End
When travelling on business and then scheduling some personal travel, plan it for the end of your trip. Chances are you need to be focused on your business while you are at your destination and daydreaming of being back at the beach does not help. It also gives you something to look forward to at the end of your trip.
Saturday Night Stay
Quite often, you can get a deal on your transportation if you stay in your destination over a Saturday. Even if your business is done on Friday, it may be most cost-effective to spend the additional nights. In this case, the extra nights can be deducted, provided that they are reasonable. If you spent your business nights in a hotel worth $100 a night but moved to a $300 per night room for the extra nights, do not expect compensation beyond the $100 per night.
Staying at a Resort
If you go on a training course, and you are staying at a resort, you can still deduct the accommodation. Even if you go out in the evening and have some fun, your main purpose is the course which makes it deductible.
Bringing the Family
If you have any type of reward plans, it can be a good idea to use these for your family's transportation as these are not deducible unless they are involved with the business. Pay for your own transportation as you can deduct it, or at least a portion of it. If it is a drivable distance, it is a good idea to drive as you can bring your family at no extra cost.
Combining Expenses
When on a business trip, you may be travelling with other colleagues who are bringing their families. Talk to them about combining expenses such as car rentals or babysitting services to help keep the personal expenses down.
Identifying Personal Expenses
A good plan if you are adding personal travel on to a business trip is to make sure that you keep every receipt and label it appropriately. Granted, if you know that your business concluded on June 3, and you have a supper receipt for June 4, it is pretty obvious that it is a personal meal, but it is still a good idea to label it. But if your hotel bill is for June 1 to June 5, it is a good idea to see if the hotel can split it between personal and business or mark on the bill which nights were for which and only use the business portion for your taxes.
Saving Personal Expenses
Any points or loyalty plans you may belong to are good to use for the personal part of your travel, as the businesses expenses are likely tax-deductible and it does not benefit you to get them for free. It also helps to free up your personal travel budget for other things.
A good rule of thumb, if you are not sure if something is a personal or business expense, is to ask yourself if you would have incurred it if you left when your business was concluded. This should help to turn things from gray to white.
References