The Evolution of the Party Planning Business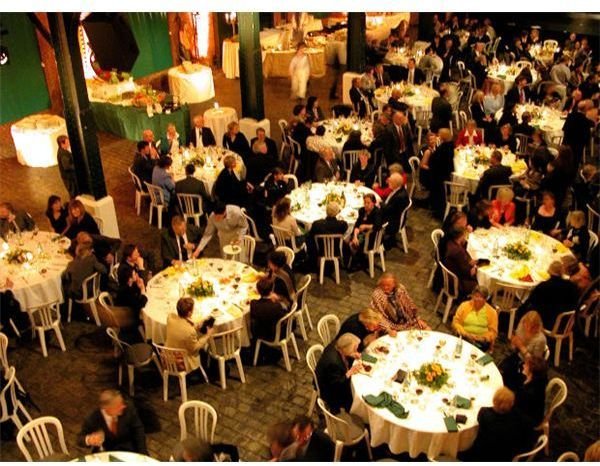 The Origins of Party Planning
Party planning began from the growth of small gatherings and more leisure time. Anytime two or more individuals congregate it can be considered a gathering. People have the natural tendency to communicate and assemble in groups. By adding food and entertainment such as games, movies or other activities, gatherings become parties and take on a new level of fun and sophistication.
"Parties define us in many ways, often creating a timeline of our lives and showing how we lived in different moments." (A Passion for Parties, p. 8) Carolyn Roehm says it perfectly in her book A Passion for Parties where she explains how parties illustrate personalities and lifestyles to friends and family. During parties the focal points are food, entertainment, ambiance and decorum, which call for professional party coordination and organization. Clients of party planners want an occasion that attendees remember. Whether it is the food, guests or location, parties are planned to give a lasting impression and it is the party planners job are to make that happen.
The Evolution of Party Planning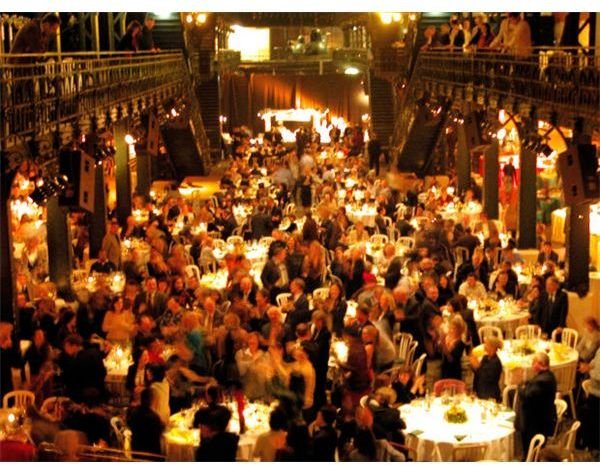 Parties and the planning process have evolved, starting out small as the need to communicate and gather increased. Party planning today is about creating extravagant and lavish events, making some current ideas outdated.
The rise of national conventions and corporate meetings has lead to this social events phenomenon. Events, being larger in scale and more elaborate in design, are what parties have become. Grande celebrations require professional, certified party planners to organize every aspect of the day, making party planning a business with great potential for success.
Party Planning as a Business
Due to overwhelming amounts of parties around the world, party planning has become big business and caters to a niche market. By showcasing sweet sixteen birthdays and television shows featuring celebrity planners like David Tutera and Colin Cowie, the world of party and event planning has reached an elevated status in the media, making it a hot business venture for entrepreneurs. The party planner and the client coordinate ideas to create big occasions with many special features, such as:
Performances: singers, dancers, comedians, acrobats
Guest hosts: celebrities or other popular personalities
Surprises: gifts, proposals, reunions, animals
In The Party Planner, celebrity events planner and television personality David Tutera, breaks down the process into four distinctive elements that he believes make a party memorable, they are the scent, look, taste and touch of the event. The scent involves creating smells that ease the senses and tie together with the ambiance of the party. As a business, professional planners utilize different themes to add fun to the event. Whether the theme is seasonal, cultural or original, party planners have to meet with the clients in order to assess those elements to ensure success. Food options for example, must cater to everyone including vegetarians, vegans and those with special allergies.
Depending on the type of party, i.e. anniversary, retirement, wedding, reunion, etc., the proper location, food, decorations and ambiance have to be met depending on the available budget. Once all of those elements are established, party planners are able to utilize contacts or build relationships with vendors to negotiate pricing and delivery of party necessities. When all of those business aspects are paid for and approved by the clients the planner is required to be on site to set-up at the day and time of the party to manage the event.
Professional Organizations and Designations
A professional certification and designation allows a party planner to stand above the competition in the industry. The Convention Industry Council (CIC) is a coalition of national and international groups that represent individual event planners and their organizations. The CIC designates trained individuals with the CMP, or Certified Meeting Professional designation. A certified meeting and events professional works on all areas of planning, from corporate to social gathering specialties and gives the planner an edge over competition when searching for clients. By participating in training for the CMP, a planner has additional skills for initiating and managing a party planning business on all levels.
As the events industry continues to grow and gain media attention, more and more people who enjoy socializing will be drawn to becoming party planners. The history of party planning business, starting with small informal gatherings and expanding to large organized events, continues to draw interest as not many industries have grown out of a natural need to gather, communicate and celebrate.
References
Roehm, Carolyne. A Passion for Parties. Clarkson Potter, October 31, 2006
Tutera, David. The Party Planner. Bulfinch, April 27, 2005
Convention Industry Council (CIC), www.conventionindustry.org
Occupational Outlook Handbook, 2010-11 Edition, Meeting and Convention Planners https://www.bls.gov/oco/ocos298.htm
Image Credits:
Party Event – MorgueFile/Clarita
Large Party Table – MorgueFile/Clarita
Party Table – MorgueFile/Clarita