How to Set Up an Asset Tracking and Accountability Control System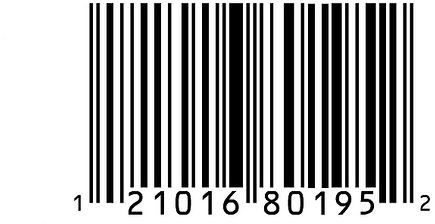 Inventory and Asset Management - What's the Difference?
The basic component of any asset tracking and accountability control system is an inventory management system. Asset management is similar to inventory management, for inventory is also a party of assets.
A good inventory or asset management system:
Details each item, assigns a code to it, and provides a comprehensive description of the same.
Assigns bin locations for each item.
Improves asset visibility and accountability to reduce unnecessary purchases or rentals and maximize asset utilization.
Identifies assets physically retired, but not removed from inventory or records, to lower storage costs and insurance premiums, and dispose of them.
Tracks sales or asset movements on a real-time basis to protect against theft, pilfering, and other losses.
Calculates the holding value of the inventory and other assets at any given time, and analyze returns from assets vis-à-vis holding costs.
Communicates with suppliers, security agencies, and other stakeholders in near real-time.
Types of Tracking Methods
The traditional alternative to manual counting and tracking of inventory and assets were bar codes. Newer technologies such as RFID tags, bokodes, and QR codes are now available, of which RFID tags have already gained widespread popularity.
Bar Codes consist of a series of parallel black lines and numbers beneath each line, and contain information specific to the asset. It allows for a quick, easy, automated, and error free method of transferring asset related data to the computer.
Radio frequency identification (RFID) tags are microscopic programmable transponder tags that contain a microchip. The microchip activates when near a scanner containing an antenna that emits radio frequency signals, and transmits information related to the asset or inventory to the scanner. Most RFID tags require no batteries, using power from the initial radio signal to transmit their response. RFID scores over bar codes by its ability to transmit data from several yards away, thereby allowing asset tracking without actually going near the asset. It also allows incorporation of more in-depth information regarding the asset, and can tell if an item is out of its place, making it an effective anti-theft tool too. RFID signals however, may step on or collide with each other, making accurate readings difficult at times.
GPS Tracking, especially for movable assets such as vehicles: [Attaching a GPS unit](/tools/Looking at the best GPS Devices for Asset Tracking Read more: http:/www.brighthub.com/electronics/gps/articles/117596.aspx#ixzz1RxcuocVd) serves the same purpose as a RFID tag, with the difference being GPS allows tracking the asset and movement located virtually anywhere in the world. Companies such as LoJack and DeWalt offer such GPS solutions.
Bokode is a small 3-millimeter object consisting of a LED light placed behind a lens and a printed photomask. The photomask has the desired information, and is readable with a standard cell phone camera from up to 12 feet away. Bokodes hold several thousand times the information that a traditional bar code holds, and matches RFID's range without signals colliding. The major dampener however, is the high cost.
Quick Response Code (QR Codes) is a square pixel based image, with information embedded in the pixels. A QR reader application loaded in a cell phone, or any other device, retrieves the embedded information.
Tracking Methods in Action
Regardless of the tracking methodology, include the following information in the asset: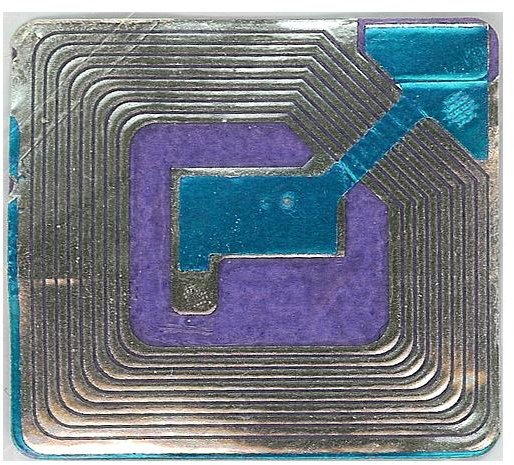 A header "Property of," suffixed by the company name, to lend clarity on who the owner is.
Name of the person or department responsible for the asset.
A serial number. Use a serialized naming convention to provide a unique primary key for each piece.
Asset Type, Model, Serial No., Branch, and any other relevant details that allow easy identification of the asset.
Date of purchase, date of phasing out, date of next maintenance, date of upgrades, and other milestones.
Apps & Products to Consider
There are many asset management and tracking applications available in the market today. Some of the popular providers include:
inLogic: inLogic's RFID Asset Tracking Solution allows taking stock and monitoring assets in real-time and ensures accountability of movable assets such as IT equipment, audio/video equipment, scientific and research equipment, medical devices, and other capital equipment. It integrates with existing accounting, asset management, and property control systems to provide a seamless system, eliminating duplicate entry and errors.
RedBeam: A trusted provider of bar code and data collection software, RedBeam provides software modules for fixed asset tracking, inventory control, and check in-check out. These software help manufacturers, warehouses, distributors, the military, government departments, education institutions, and healthcare providers track fixed assets, inventory, parts, and supplies using barcode labels. All applications come in two versions, standard and mobile.
InvoTech: InvoTech's Ultra-High Frequency Radio Frequency ID Uniform and Linen Systems (UHF-RFID tags) is an extremely flexible and durable RFID tag that withstands washing. It allows mass electronic scanning to track thousands of uniform, linen or any other fast-moving asset items, and protects such investment by maintaining a real-time record of where each piece is located, whether in storage, in transit, or in use.
There are several other choices as well. Each solution has its advantages and disadvantages, and the key to effective asset management is the ability to customize the software to one's special needs.
References
Image Credit:
BarCode: flickr.com/manuel
RFID Tag: flickr.com/midnightcomm