Business Examples of Social Responsibility: Giving a Little Back to the Community

Microsoft
Back in 1997, Bill Gates was encouraged to give away his money by CNN mogul Ted Turner who had very publicly donated an unprecedented $1 billion to the United Nations Foundation in an effort to end world-wide poverty, end nuclear proliferation and reverse the tide of climate change. Bill Gates was less than enthusiastic about the prospect at the time, but then again, he had not met, fallen in love, and married Melinda. Things changed afterwards and the Bill and Melinda Gates Foundation is as well known as Wal-Mart or Microsoft.
The Bill and Belinda Gates Foundation offers grants to advance education, provide medical services on a global scale and basically, they "do good." Social responsibility by the Gates is not restricted to the United States and while there are many negative comments hurled towards Microsoft, it is undeniable that they have touched the lives of those less fortunate in a positive way. The grants have been geared towards immunizations on a global scale, farming, scholarships, technological advancement in third-world countries as well as banking. In the United States, the foundation helps the poor, the disenfranchised, the homeless and the uneducated.
Worthy of mention is Warren Buffet who sits on the board of directors of the foundation and has been instrumental in encouraging other multi-billionaires to "do good" and be socially responsible.
Microsoft, as a company, is committed to operating its business responsibly by reducing its footprint and competing in a responsible manner.
Wal Mart

Wal-Mart is often seen as the mega-villain who enslaves workers, discriminates against women and floods our environment with cheap goods made in China by perceived slave-labor and children. While some of the allegations have ended up in court and others are blatantly obvious to consumers who have seen small businesses forced out of their areas by the mega-store, it would serve us well to remember that Wal-Mart is more than the villain we love to hate and there are some efforts by this corporation towards socially responsible behavior.
Like it or not, in many ways, Wal Mart, as a major purchaser and seller, has had a hand in setting the trend towards a cleaner environment. While cynics will observe that demanding smaller packaging increases the volume of products found on the shelves and is ultimately, good for business, we need to recognize that it is also a good move for the environment and the public in general. By leading the way through the vendor's supply chain, these large producers of laundry detergent, soap, canned goods, etc, have been forced to be responsible as well by reducing waste and delivering the same products to Target, K-Mart and the thousands upon thousands of supermarkets nation-wide.

Wal-Mart was the first responder to the Katrina crisis delivering medication, food, water and supplies to a devastated region well before the Bush Administration and FEMA stepped in. Wal-Mart saved thousands of lives in this crisis and propelled the company to continue on this path of altruistic behavior.

Wal-Mart has built super-efficient stores powered through wind turbines that reduce emissions and save $300 million in operating costs.
Target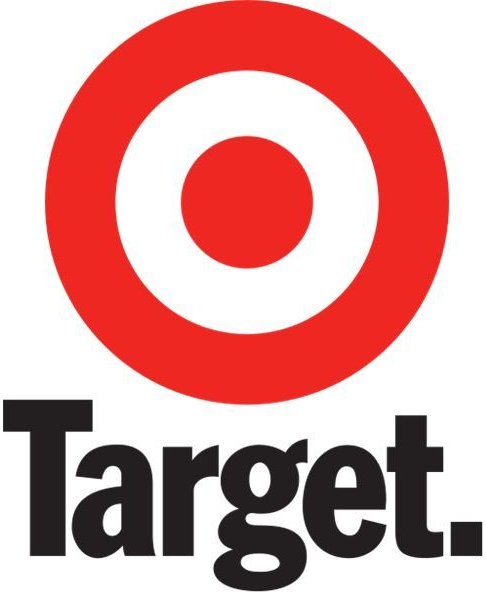 Target is another store that people either love or hate for various reasons, but the fact is that they commit to their communities, the environment and education in a positive way.
Target is in partnership with 23 cities in their Safe City Program. They partner with police departments to clean up graffiti, illegal drinking and drugs.

Target is the exclusive sponsor of Big Cities Emergency Manager's Forum. They attend, they listen and understand the needs of the community in the event of disasters. Target helps to foster solutions and policies to keep the city and its citizens safe and prepared in the event of a disaster.

Just like Wal-Mart, Target is committed to creating ecologically sound store environments, reducing waste and being a responsible steward of the environment.

Target supports education through financial donations and through employee volunteers in the communities they serve.
McDonald's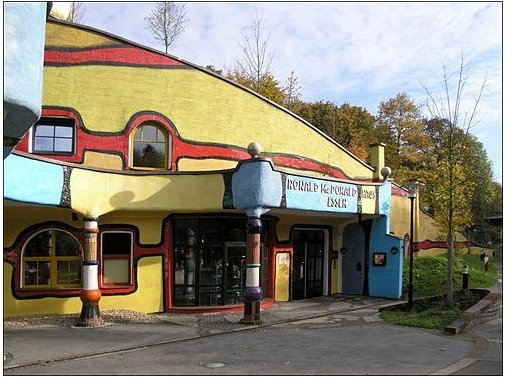 Yes, I agree, the food is a heart-attack wrapped in wax paper, but let's talk about the paper for a second. Remember when fast food and drinks were served in styrofoam containers? McDonald's went back to its origins and by doing away with styrofoam, they forced other fast-food outlets to do the same. While it reduces waste and it is better for the environment, it is also a good way of maximizing profits by using less costly materials.
A greedy corporation would bank the profits but McDonald's has a soft heart somewhere because the Ronald McDonald houses across the country provide peace of mind and a place to stay for families with very ill children. This is not a little "do good" – this is a huge "do good" for families who get to stay together through the most stressful times of their lives and for those who could not afford lodging otherwise. Almost every parent who has ever had an ill child would give the food a pass just for this thoughtful kindness.
From the Ronald McDonald House Website:
"At every House, families can enjoy:
Home-cooked meals
Private bedrooms
Playrooms for children
Depending on the House, these services may also be available:
Special suites for children with suppressed immune systems
Accredited education programs
Recreational activities
Non-clinical support services
Sibling support services
The generosity of volunteers and donors make it all possible. In return, families either stay at no cost or are asked to make a donation up to $25 per day, depending on the house. The RMHC Global Policy is that families are never turned away; if it's not possible to pay, the fee is waived."
In the United States and around the globe, McDonald's operates McDonald's Care Mobiles that provide medical, dental and pediatric services as well as health education in impoverished and vulnerable communities. These mobiles offer diagnosis and treatment of chronic diseases, prenatal care to teenagers and services for special needs children. According to their literature, getting just one of these buses on the road costs $500,000.

McDonald's provides scholarships to students in the United States on a yearly basis.
Costco

This company treats their employees with respect, pays them living wages, provides excellent medical benefits and promotes from within. That in itself benefits the communities they serve directly, but it also provides examples of social responsibility long before the movement became popular. Costco gives away over $2 billion a year to children's hospitals and the United Way, and adopts schools in need in the communities they serve as well as stuffing "back to school" backpacks for disadvantaged children.
Costco does not advertise and yet, most of us would be hard pressed to find an employee who does not love this company or is not trying to get family or friends to work for them. Not only is Costco a "do good" company, but it is also respected in the communities they serve and by their employees.
In the final analysis, social responsibility is one of the best examples of business leadership and its effectiveness can be judged by the positive impact and footprint these companies make in our world.
Resources
NPR: Ted Turner Interview
Bill and Melinda Gates Foundation; Microsoft
Wikimedia Commons; Costco: Matěj Baťha; Uploader; Crotalus Horridus; Microsoft Corp.