What Kind of Daycare Profit Margin Can You Expect Running Your Own Business?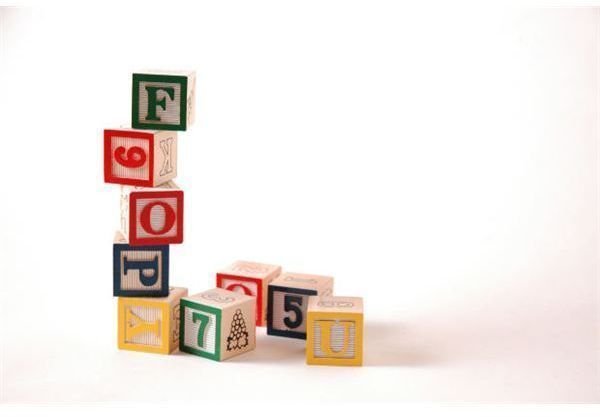 Daycare Profit Margin
Daycare is an important community service
According to Forbes Magazine, the typical daycare profit margin of childcare centers are extremely thin. Centers have significant operating costs and the number of children enrolled at any given time dictate how much money the facility will make. Periods of economic downturn have a devastating impact on center profitability. So should one consider opening a daycare center or is a waste of entrepreneurial funds? Just how much money can you make owning a daycare center?
Pricing, Supply and Demand
Pricing - Parents pay fees commonly referred to as tuition for children to attend childcare centers. Tuition rates are based upon services provided and the number of children enrolled. The tuition paid at rival centers is also considered. Potential customers are driven away when prices are set too high in relation to the area. Setting competitive prices is a standard business practice, but one that can impact the bottom line. If one center offers more services than their competitor but charges the same tuition, they have to attract more business than the other center in order to make a profit. The more features a center has to offer, the more clientele will be attracted for enrollment. But additional items also impact profits. Supply and Demand - A 2001 article in Entrepreneur Magazine featured instructions on how to start a childcare center. According to the magazine, increased amounts of working parents made childcare facilities a very hot business opportunity. Eager parents placed their names on childcare wait-lists across the United States. Many facilities experienced their highest enrollment numbers and highest profit margins during this period. Seven years later, the National Association of Childcare Resource and Referral Agencies released an article stating childcare centers were in decline, thanks to a weakening economy. Parents who previously had the means to pay childcare expenses suddenly found themselves working less or laid-off, causing a drop in childcare enrollment. As of 2008, decreased childcare enrollment resulted in centers laying-off employees or shutting their doors permanently.
Daycare Expenses
A number of expenses impact the typical daycare profit margin for childcare centers. Special equipment and services are required to legally operate a childcare facility. Items vary by center but include:
Children's furniture - cribs, high-chairs, playpens, etc.
Commercial trash removal services
Business phone service
Fire alarm system
Health and liability insurance
Food/snacks
Funds to pay staff for employee absences including sick and personal days
Extra supplies- bottles, diapers, formula
The items listed are in addition to amounts paid for licensing, permits, advertising, rent/mortgage and utility bills. Forbes also indicated employee expenses consumed about 70 percent of revenue generated by childcare facilities. Rent and property taxes make up another 15 percent. After meals, insurance and maintenance, operators walk away with a mere 5 percent profit before taxes.
Experienced Staff Needed
Higher tuition rates do not necessarily improve center profit. Doctors Suzanne Helburn, from the University of Colorado and Carollee Howes studied childcare centers in the United States. They found for-profit centers had minimal access to state and local subsidy programs which provide financial assistance for parents who have trouble affording childcare. The centers provided more out-of-pocket assistance to parents on the back-end, and created less profit. Considering some states have average childcare rates of $6,000 per child, the assistance consumes a large part of center budgets. Centers have hired less experienced staff, with fewer qualifications in an effort to keep costs down and maintain a profit. In 1993 a study conducted by the Cost, Quality and Child Outcomes (CQO) in Child Care Centers found 86 percent of childcare centers provided less than adequate care, based on national certification guidelines. Only 28 percent of center staff had college degrees and 25 percent had no experience or training in early childhood education. By reducing costs, young children are being robbed of an enriching educational experience. Many of the centers unintentionally harm their profits when less educated, inexperienced staff are employed. CQO found centers staffed by uneducated employees experienced a 37 percent annual turnover rate. In 1992, companies located within the United States reported a combined turnover rate of 9.6 percent. That same year, government and non-profit agencies had a 12 percent turnover rate. Staffing companies remind business owners it costs less to retain employees than train new hires.
Wrap Up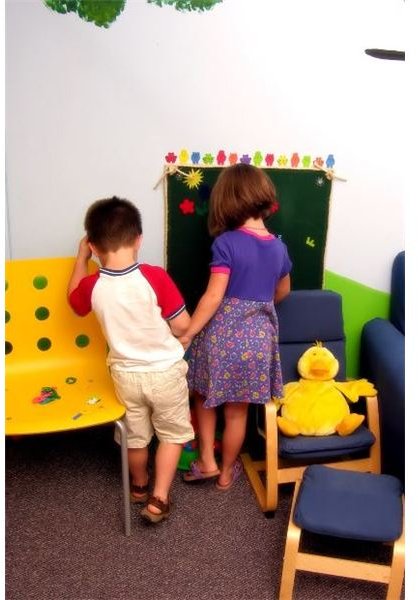 As of June 2011, business publications are encouraging interested parties to open home-based daycare centers, which have lower operating costs than outside locations. Because of this factor, home-based centers may be able to generate more profit than traditional centers. In the current economic climate, requests for partial day childcare services or sporadic care are not uncommon, which also decreases revenue and potential profit. Owners must be driven by their love of children and not the desire to create a financial empire. The right childcare facility makes a tremendous difference in the lives of young children. Providing the best experience money can buy comes at a substantial price for providers and parents alike. So, if you're looking to make huge profits by opening a childcare center, you should weigh the profits over your love of the childcare field.
References
"Starting A Child Care Center" "How To Offer Child-Care Services" "Employee Retention - The Real Cost of Losing An Employee" Image Credits: Playgroundbaby - MorgueFile/anitapatterson ChildGroup - MorgueFile/Phaewilk