Creating a Great Business Relationship with These Outsourcing Keys to Success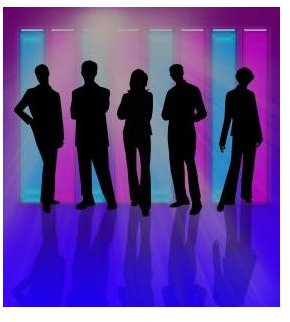 What is Outsourcing?
Outsourcing can be defined as a business using an external company to handle certain projects or departments in a specialize area. Many companies, especially small businesses and entrepreneurs, outsource their departments and services including human resources, marketing, customer service, administrative support, information technology and accounting. Here are some outsourcing keys to success that will benefit your company.
The positive aspects of outsourcing include reducing costs, increasing sales and promoting a company's public image. Many outsourcing companies known as vendors provide expertise in specialize business areas that can be a huge asset to your company. Outsourcing helps companies focus on core areas relating to their business. Many small businesses can't take on extra projects or tasks due to having a smaller staff. Outsourcing projects can help you and your team focus on work that is routinely pushed to the side due to other daily tasks.
Will Outsourcing Benefit Your Company?
Before you meet with potential outsourcing companies, discuss the scope and goals of your project with your team. During your discussion, you should weigh the pros and cons for outsourcing a project to another company. What are your intended results for outsourcing this project? Will outsourcing this project reduce costs or benefit your company financially? How will outsourcing affect your team? Do you want to give an outside vendor pertinent information about your company? These are all important questions to discuss with your staff.
Choosing the Right Outsourcing Vendor
When you make the decision to outsource your projects to a company, the next step is finding the right vendor. Choosing the perfect vendor can be similar to looking for a fulltime employee. You are looking for a vendor that will fit with your company's culture and work style beliefs. Your vendor should be reliable and specialize in an area that caters to your business needs. Outsourcing websites including elance.com and outsourcermarketplace.com make it easy for companies to find reputable vendors focusing in various
business areas.
When you meet with potential vendors, provide in-depth written details about your project including anticipated budget and schedule. During your meeting, request to see their portfolio and a list of previous companies that have used their services. For additional feedback, you can tell the potential vendor that you plan to call one or two of their clients. Check their references and find out additional information about your potential vendor by searching online.
Before choosing a vendor, you should have a lawyer review and finalize the contract. You want to make sure that all terms including costs, deadlines and privacy of important company information and files are included in the contract and agreed upon with the vendor.
Establish a Great Rapport with Your Vendor
During the project, it is important to schedule regular meetings with your vendor. Whether it is a combination of conference calls, luncheon meetings and/or daily emails, you need to make sure that there are no problems with the project from your vendor's side and also to discuss any updates or changes with the project from your end. Identify a person on your team to be the initial contact person for your vendor. Your contact person should also keep all records relating to your project including any invoices and personal documents from your vendor.
Building a strong relationship with your vendor can be very positive for your business and can lead to new clients and more resources. If you are interested in expanding your business in a particular area, your vendor can provide you with information and contacts eventually leading to building your network and increasing sales.
Evaluating the Final Results
After your project is completed, it is a good idea to evaluate the entire process of outsourcing work to a vendor. Discuss with your team the pros and cons of using this vendor and how it benefited your entire company. Did you reduce costs or increase sales due to working with this vendor? Did this vendor adjust to changes easily or solve any last-minute problems?
During this time, provide a written evaluation to your vendor to discuss any concerns or achievements that occurred with the project. Although you are doing an internal evaluation with your company, your vendor is also looking for ways to improve their skills and to get positive feedback from you. If the relationship with your vendor was successful, discuss upcoming projects and offer to be a reference for them.
Business relationships take a lot of communication, negotiation and endurance to make things work for both sides. These outsourcing keys for success can help guide you in the right direction for establishing a great business relationship with a vendor that will be profitable for your company.
References:
Brown, Douglas and Wilson, Scott. The Black Book of Outsourcing. John Wiley & Sons, 2005.
Image credits: sxc.hu/ljleavell