Top 10 Entrepreneurs Under the Age of 25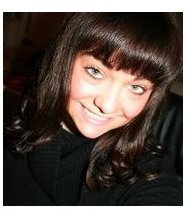 How We Chose Them
For our list of the top ten entrepreneurs under 25, we did not simply perform an online search. While we did consider net worth, innovation and the ability to achieve the unusual was our focus. The chosen –and there are only ten on this list– not only shine when counting their money. Their ideas have also paved the way for the next generation.
1. Ashley Qualls - 21
At the ripe age of 17, Ms. Qualls started the Whatever Life website and is bringing in the bucks and the fans. Born in 1990 in Michigan, this youngster found a way to offer MySpace templates and to teach HTML coding to a plethora of fans (yep you can be a fan from nine to ninety and learn!) Worth an estimated four million, Ashley started her vision in 2004 in her basement and has a fan base from ages nine and up—including Justin Bieber. Not only has Ashley won in the template and teaching categories, her website offers up gossip and news on the most popular topics and a great (and clean) fan base. What's more cool—her Mom is an employee. Whatever!
2. Sean Belnick – 24

Mr. Belnick may be 24 now but he started BizChairs when he was only 14—yep 14! BizChairs, an online office furniture website offers the simple to the ergonomic to the very trendy. Worth an estimated 42 million, his company profile picture looks more like a high-school yearbook photo! Sean's idea simply takes out the middleman and allows consumers to order online without visiting stores. This simple idea was started with only $500 (for advertising costs) and around 100 products. Today, Belnick has a warehouse in excess of 300,000 square feet and clients include Google, the Pentagon and Microsoft.
3. John Xie – 22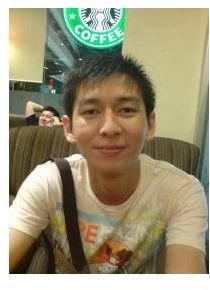 At the seasoned age of 13, Xie started an online web hosting service (receiving payments via PayPal) called Cirtex. A nice way to gain a few bucks right? John's business today has revenues of around two million and his clients range from those who are looking for the affordable to the dedicated hosting servers. Born in Shanghai, this US-based young entrepreneur under 25 has clients in the United States, Canada, India and Brazil. John's servers are based in New Jersey and Chicago and the client list is growing (watch out Go Daddy!)
4. Ray Land – 24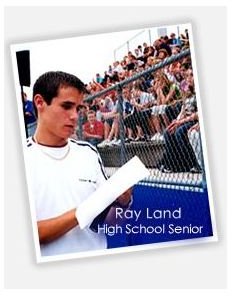 Can a charter bus service make millions? You bet! Ray Land simply hated the school buses chartered for away games and other events (you remember them right? Dirty, the rattled and were uncomfortable and forget about the restroom) so in 2004 he bought one used bus and refurbished with his own money. Today, Fabulous Coach Lines has over 75 employees and buses offer red carpet entryways, espresso machines, and even seat back monitors. One of Ray's 56-passenger buses rents for just over $1,000 per day and while he gets customers of all kinds, Land's company has even transported the White House Press staff. When Hurricane Katrina hit, Ray landed (no pun intended) a contract to move survivors—the US Military hired him and revenues in 2010 were around $4.3 million. Who says the bus is a bad idea?
5. Alex Hodara – 24

Who says you make millions selling real estate at 24 years of age? Not Alex Hodara whose company, Hodara Real Estate (opened in 2009) and has sold more than $5 million in investment type properties with the help of fellow college students as employees. His idea hit when he worked as an apartment-leasing agent and today, his company offers property management services, virtual tours and a reality TV show "Making Moves." Based in Boston, Hodara's entry into the complex world of real estate is one to watch. Do we see another Trump here?
6. Jack Abraham – 24

Once upon a time, Jack and his dog Milo had a great idea! Tired of looking for products online only to find out at checkout the items were out of stock, Abraham created Milo.com. Via Milo, consumers can see current inventories on the shelf in over 50,000 stores. Started with funds he raised on his own, Milo now boasts a staff of 25 employees and reached sales of one million in 2010. The website is innovative in its design—it is laid out like a shopping mall and includes retailers such as Sears, Macy's, Target, Best Buy and even Home Depot.
7. Dakota Fanning – 17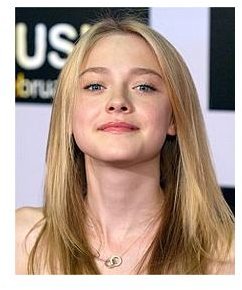 With her entrance into the Twilight Saga movies, Fanning has gone from child star to the youngest nominee ever for a Screen Actors Guild award. Fanning's net worth is around 16 million from television and movie appearances and with an upcoming purse and clothing line, that number is expected to rise. This Hollywood diva credits her success to being an avid reader, started her prosperous career in 2001 with the movie I Am Sam and is now filming Girl's Night Out where she plays Princess Margaret — expected release in theaters is summer of 2011.
8. Ben Kazez – 24
What can a young man and a smartphone do? Apparently when traveling—not a lot. Frustrated by tracking tools in airports, Kazez created Mobiata (mobile apps for smartphones including androids and iPhones). The company currently has eight travel apps to help you track flights, compare fares and even find out when the flight is boarding. Based in Michigan, Kazez offers up his apps for around five bucks and reached two million in sales in 2010—not bad for a guy on the fly!
9. Hillary Duff – 24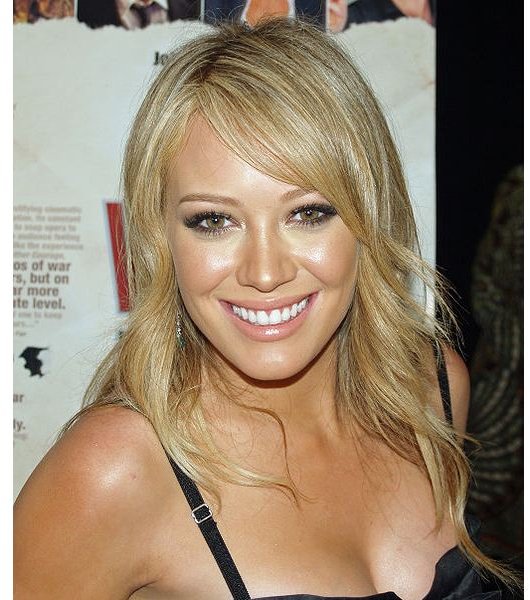 Singer and Actress Hillary Duff has turned her unique style into a 15 million dollar enterprise. With over 16 million album sales, Hillary expanded her brand by introducing her own clothing line, Stuff by Hillary Duff. Hillary also has a perfume line and she is not stopping there. Already a producer of two films Material Girls and Beauty and the Briefcase, Duff is also putting her hand in the novel game—she plans to come out with a line of novels for the younger crowd—her first titled Elixir. Not bad for a gal from Houston.
10. Miley Cyrus - 19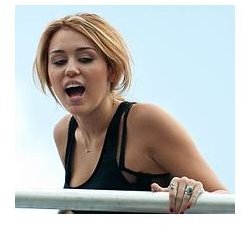 Miley did not need the help of famous Dad Billy Ray Cyrus—she turned Hannah Montana into an empire for teens and tweens everywhere. Along with her movie and television career, Cyrus can belt out tunes with the best of them and plays both the piano and guitar. Forbes Magazine says she was worth $48 million in 2010 and she has even played for Queen Elizabeth of the U.K. Miley has already done two world tours and in 2011 embarks on her next, the Gypsy Heart Tour. She also has a clothing line to boot and we are pretty sure she has no "Achy Breaky Heart."
The Future
Certainly, a list of only ten entrepreneurs under 25 cannot cover all those who have made it so to speak, but we think these ten have done it the right way and have looked at future avenues to explore. Even with the help of parents, teachers and mentors, these top ten inspire and we expect they will be found on top ten entrepreneurs at thirty, forty and perhaps even fifty!
References
Forbes Magazine – https://www.forbes.com
Business Week – https://www.businessweek.com
Retire at 21 - https://www.retireat21.com/top-young-entrepreneurs
Image Credits:
LinkedIn - Sean Belnick, Alex Hodara, Jack Abraham, Ben Kazez
Facebook - Ashley Qualls, John Xie
Fabulous Coach Lines - Ray Land
Wikimedia Commons - Dakota Fanning, Hillary Duff, Mylie Cyrus