East Tips on How to Perform a Vendor Analysis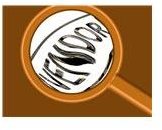 In today's business world, every business is dependent on vendors. Selecting the best vendor can be a painful task, but it cannot be sidelined, as a wrong choice can lead to severe implications for the business. Vendors are like your business partners, and your success is deeply related to their efficiency. You cannot afford to choose a vendor randomly, you need to carry out a proper vendor analysis and assess each vendor against certain criteria to narrow down the list of vendors.
Criteria
Here is a list of evaluation criteria you can use in order to select the best vendor for your business.
Are They Financially Sound?
For an uninterrupted supply of goods and services, it's important the vendor is financially sound. Disruption in the supply chain can cost you a lot, so look for a large scale and well established vendor to avoid such problems.
Can They Cater to All Your Needs?
Having a single vendor is more convenient than getting supplies from a number of vendors and handling their accounts separately. A vendor with a substantial inventory will save you the trouble of locating different suppliers to meet the business requirements. And as additional bonuses, you will gain good savings in transportation costs and earn higher discounts on your purchases.
How Long in Been Business?
A vendor, who has been in business for more than five years, would have well established itself and gained significant expertise in the particular field. This will ensure an efficient supply of quality goods and services.
How Do Existing Customers Rate Services?
Call up a few of the vendor's existing clients to see how reliable and efficient the vendor is.
How Competitive is the Pricing?
Compare the price list with that of the other competing vendors. Also, look at the discounts being offered and whether or not the vendor is open to price negotiations. While making this comparison, keep in mind the additional benefits being offered.
Do They Score Well in Terms of Delivery?
Look at the lead time and the delivery schedule of the vendor to see that it doesn't interfere with your business processes. Sometimes business needs crop up all of a sudden and in such situations you need a vendor who can supply you with the desired products and services on short notice.
What Are the Payment Terms?
The business should not have to pay the vendor on a day to day basis, so you need to see how convenient is the payment schedule proposed by the vendor. Also, it's worth considering the vendor's credit policies.
How Quickly Can They Adapt to Change in Requirements?
Your business requirements may not always remain the same. Requirements may vary in terms of quality as well as quantity. Also as you expand your business, your business may have some new requirements, so you need to ascertain how quick and flexible the vendor is to the changing business requirements.
How Good Are They at Resolving Problems?
What happens if there is a problem with the products or services supplied by the vendor? You cannot wait endlessly to have the problem resolved. You'll need a quick and effective solution. This would also mean checking on the skills and expertise of the vendor's staff.
What Are the Return and Refund Policies?
A good vendor will have a straightforward return and refund policy, irrespective of whether you're returning a product because of some defect or just because you don't require it and it's lying unused. Do they charge a restocking fee and if so, is that fee negotiable?
What Competitive Advantages Do They Offer?
Free transportation, extended credit and special discounts are some of the additional aspects you would want to compare and look at before you decide on a particular vendor.
These are the usual aspects taken into consideration during a vendor analysis. Once you have answers to all these questions, you'll clearly know which vendor to choose.
References & Credits
Resources:
https://itmanagement.earthweb.com/netsys/article.php/3647621/Vendor-Selection-A-Fourteen-Point-Guide.htm
Image Credit:
Image by – Sidharth Thakur