Tips for Coming up With a Great Restaurant Slogan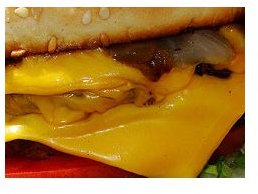 Not only does a slogan make potential customers remember your restaurant, but it also helps to draw them in to eat. Chances are, if someone rattles off a list of popular slogans, you'll be able to identify them with no problem. It's the power of a good slogan – you may actually remember it before remembering the name of the business. With all of the restaurants people can choose to go to, a creative slogan is just one of the ways to grab the attention of potential customers. It's easier said than done, but a few tips can help you come up with a list of possible options.
Make Lists of Food Phrases
The first step to help you decide on potential slogans is to make a few lists.
Start with one that has a list of words that describes the physical food you serve. For example, if you serve food along the lines of burgers and fries, your list should include words
such as burgers, bun, meat and barbecue.
A second can be a list of words people have used to describe your food – consider juicy, tasty, nutritious, savory and delicious.
Lastly, make a list of phrases you want associated with your business including family-oriented, sexy, trendy or kid-friendly.
Make a List of Possibles
Write a new list of phrases consisting of a combination of words from the two or three lists you made. Don't worry about what you write – just go with the flow and whatever words instantly look visually appealing to you, write them down in phrases.
For example, if you have "burger" on one list and on another list, you have that someone described your food as being on "another level," consider a slogan something similar to "Taking your burger to another level." If you have a special recipe for the buns you use and they were described as the best, consider a slogan similar to "Best buns in the state."
Fill the list with as many of these potential slogans as you can come up with. When you're finished, go through the list and cross off the potential slogans that wouldn't work for your restaurant.
Research Potential Slogans
The website of the United States Patent and Trademark Office can help you learn if your potential restaurant slogans are already trademarked. There's also helpful information for what to do once you choose a slogan. One of the most important aspects to research is how long your trademark lasts.
Ask for Feedback
The best way to start to narrow down your list down to a final slogan is to ask for feedback from the people that will likely go to your restaurant. Ask friends, loved ones – even current customers – almost anyone who is honest, and has tried your food before, is a good person to ask. Show them your top five options and ask each person to rank the options from best to worst.
It's likely going to take you a while to choose your restaurant slogan. Many people take their food seriously – they want to go to a restaurant that fits exactly what they're looking for and serves them food they won't forget. Your slogan should be the same – it should fit the type of customers you want to attract and be memorable so no one will forget it.
References
Source: Author's personal experience.
Photo copyright belongs to rob_rob2001 via Flickr