How to Write a Situational Analysis for a Marketing Plan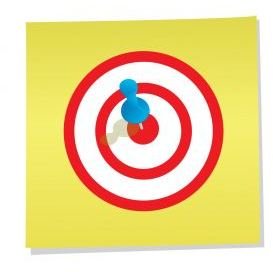 SWOT Similarities
In essence, a situational analysis for marketing plans is similar to a SWOT analysis—strengths, weaknesses, opportunities, and threats. This type of analysis is an element of every marketing plan and helps you clearly define, with real data, information regarding your product, target market, competitors, production costs and any external factors that may affect sales.
These types of analysis are more easily prepared if you're buying an existing business or have some business history to compare. You can, however, use trends and statistics to complete an analysis for a new business.
Elements of the Analysis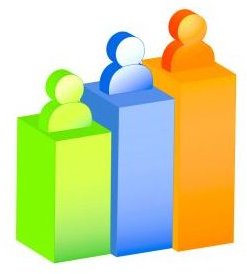 For your market analysis to be as accurate and convincing as possible, it must cover these elements:
Products
Target Market
Competitors
Production Costs
External Factors
Let's take a look at what each element should contain; keep in mind this calls for an in-depth look into each element.
Products
Here you not only list the products (or services) you will be selling but also what will make your product different and how. For example, if your business is to sell new and used vehicles and offer service and parts sales, you will specifically list each item (or department) with backup information. The below example shows company sales projections based on historical data along with ways a sales department will improve from its current state.
SALES DEPARTMENT – Since change of management on April 1, 2009, the sales department has realized a high increase in sales. From January through March, average new unit sales were 5 and average used unit sales were 3. As of August 31, 2009, under the new management, average new unit sales are 14 and used units sales are 11. Taking a look at increase in new and used sales under new management the company can predict a 43% increase in total unit sales: (click to enlarge).

Why Our New and Used Sales Departments Are Different: Since April 1, 2009, new management has captured the following:
Building a stronger customer base
Expanding market area to include Taos, Espanola, Santa Fe, and Southern Colorado
Creating partnerships with local educational institutions: Highlands University, Robertson High School, West Las Vegas High School, Luna Community College
Increasing visibility and community interest through inventory change, monitoring, and movement
Creating target market advertising
Vastly improving customer first impression presentation
New manicuring of lot area
Designating Improvements to building and equipment
Upgrading customer waiting area – high speed wireless Internet available to all customers
Updating showroom floor
Adding specialty vehicles and appearance packages including graphics, wheel upgrades, accessories
Expecting sales consultants to meet and exceed training requirements, minimum sales per month, professionalism, including mannerisms, appearance, and product knowledge
You can see from the above example how first product forecasted numbers (unit sales) will be realized along with why the company will be able to achieve these sales. If you offer more than one product or service, each must be broken down similar to the above example, so expect this section of your situational analysis to take some time and be lengthy.
Target Market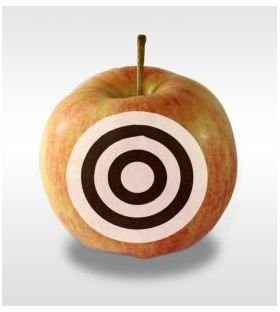 Exploring your target market must also reveal much detail to arrive at conclusions within your marketing plan. It must consist of:
Market Area – Clearly offer details (and size) of your total market area with demographics including family sizes, age, household incomes, etc.
Market Type – Will your target area be segmented (or create a special niche) or will it be vast? Describe these market types and how you plan on reaching each of them.
Product Analysis – Who wants your product and why? Here you must use factual data if you have business history or perform research on similar products sold in your target market area, and who bought them and why. This will enable you to match your end customer to your products or services.
Sales Methods – How will you sell your product? Here you must reveal actual steps you will use to sell from the customer walking through the door to the completed sale. Include items such as whether you will utilize impulse buying or is the product more of a decision-based offering? How long do you expect the sales process to take from start to finish? How will you poll customer satisfaction on sales?
Market Growth – How much do you expect your market to grow? You can base this again on past history or, if a new business, show how by using different methods you will increase sales. The methods you utilize to determine future growth must have real numbers. Compare old forecasts to actuals and forecast from there to obtain market growth. Use local resources such as statistical or demographic data to prove forecasted sales can be achieved.
Competitors
Your competitors are another important element, and in this section you must list exactly who they are and what products or services they offer that are similar or the same as yours. Reveal what prices competitors charge and how you plan on beating or competing with them. Analyze the services they offer, their sales processes, any promotional offerings, and other important battles you'll face to keep up with competitors.
In essence, the competitors section of your marketing plan must convince the reader (and you) that you will be able to compete with or surpass the competitor.
Production Costs
This part of the situational analysis of your marketing plan must look at elements such as how much products cost including shipping and labor. You should also look at pricing strategies in order to guarantee sales.
Tools such as sales forecasting for your business as well as for the industry are essential to include here in order to reveal if your production costs, prices and strategies are in line or above or below the norm.
External Factors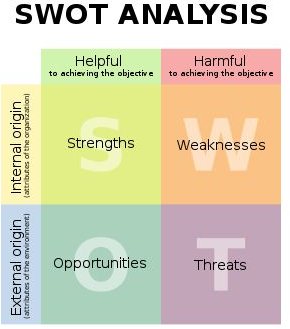 A great way to complete this section is to do a SWOT analysis with regard to all external factors you face.
Strengths – What do you offer better than anyone else in your market area and why? What makes your business and product unique?
Weaknesses -Do you face too much competition? Does your area have limited experienced labor for you to employ?
Opportunities – Does you area offer many locations to rent or buy in order to be competitive? What does the area you plan to market offer? Who are your customers and why will you be able to reach them better than the other guy?
Threats - Does the area already offer too many choices of similar products? If so, how will you overcome this challenge? Do medium incomes in your target market support your pricing strategy? If not, what can you change to get people to spend money on your product or service?
Use Examples
To effectively complete any analysis for a marketing plan, if you've never done it before or don't have the cash to hire an expert, the Small Business Administration offers detailed plans and examples (you can find a link in the reference section).
Finally, keep in mind the audience of your analysis. A situational analysis may be used to help determine the meat and potatoes of your marketing plan, but it also is often given to investors or lenders to convince them your company is worth lending money to or investing in—and that it will be a success. These types of analysis can also help you stay on top of the competition, find weak areas, compare actual numbers to forecasted numbers and stay on a continual improvement process plan.
References
Read More About It - Right Here on Bright Hub:
Types of SBA Loans by this author
Target Market Guide - Articles, Info and Tips
Additional Resources:
Small Business Association Marketing Plan
As a business owner, the author has written many marketing plans.
Image Credits:
Sales Forecast Screenshot courtesy of author