Must Have Tips on S Corporation Meeting Minutes Requirements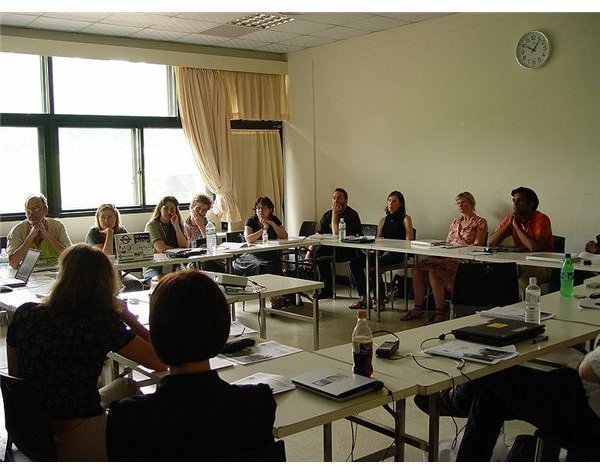 Importance
The purpose of any shareholder record of monthly, quarterly or annual meetings is documenting decisions, changes or steps the corporation agrees to make. Without documentation of what was discussed and voted upon in the meeting, decisions made may not be acted upon or arbitrarily acted upon, meaning steps taken do not represent the majority vote.
S Corporation meeting minutes requirements are similar to those of other corporations and must state decisions made clearly, actions voted and agreed upon, and issues tabled where no decision was made.
Records of these minutes also need to be kept in a place (usually your corporate binder) where all shareholders have access to them—and once minutes are typed and signed by the secretary of the corporation, they should be sent to each shareholder whether it's via fax, email or snail mail.
Inclusion of recorded minutes in corporate binders helps to settle any disputes when designated shareholders are chosen to take the necessary steps to complete an agreed upon action item—such as changing the corporation's accountant or opening a new bank account—even entering into a business loan.
If one shareholder feels actions were taken without a unanimous vote, the meeting minutes are the place to go to determine what was decided, what was approved, and what was tabled for a later meeting. Having a record is the best way to resolve disputes to ensure board members are acting as designated or discussed and approved in the meeting.
When to Hold Meetings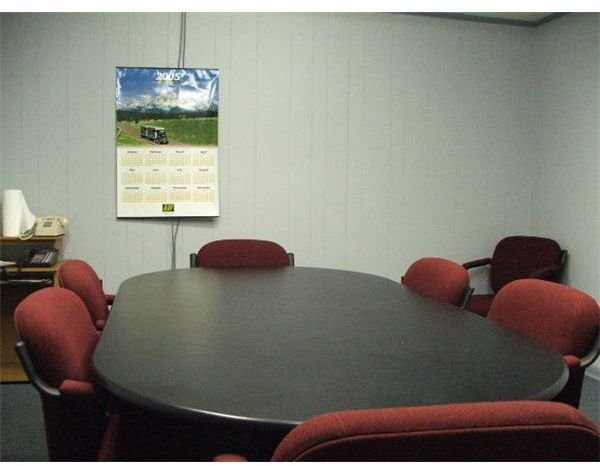 Every S Corporation is required to have at least one meeting per year—it's up to the corporation if they want to hold additional meetings or special meetings when an issue arises that requires immediate action.
Upon the formation of the S Corporation, your bylaws should clearly state the process of annual meetings, how to notify shareholders of the upcoming meeting and the rules for special meetings and notifications.
A sample of bylaws for an S Corp can be found in our Media Gallery and includes a valuable section on meetings.
Special meetings are often necessary to discuss actions affecting the corporation or issues that can't wait for a shareholder vote at the annual meeting. Actions such as these may include:
Retiring or deceased shareholders
New business loans
Change in officers or registered agent
Lawsuits or corporate bankruptcies
The calculation for annual retained earnings
Be sure to follow bylaw rules especially when it comes to notifications to shareholders and what will represent a quorum. For example, an annual meeting may have a different number of shareholders present to constitute a quorum where a special meeting may have a lower or higher percentage. If a shareholder wants to offer a proxy to another shareholder or representative to attend special or regular meeting, this should also be outlined in your bylaws.
What to Include and Format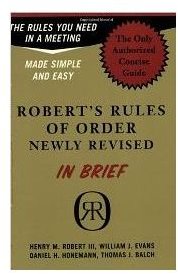 S Corporations meeting minute requirements often follow Roberts Rules of Order for larger corporations. A link to the book at Amazon can be found at the end of this article. For most S corps, however, a good format and elements to include are:
Name of Corporation - Clearly list the name of the S Corp.
Type of Meeting – List whether the meeting is annual, special or of another type based on what's allowable in the bylaws.
Place – Place, Date and Time of meeting.
Officers Present – List name of officers or directors present along with titles and how they attended. For example, attended telephonically, in person, etc.
Officers Not Present – List names and titles of officers not present.
Call to Order – Here the President will call the meeting to order and determine if a quorum of members is available in order for the meeting to proceed. State the exact time the meeting begins.
Approval of Prior Meeting Minutes – A copy of any prior meeting minutes should be given to each member present and all must approve the minutes.
Old Business – Here, a list of action items tabled for discussion should be outlined, discussed, voted upon or tabled for a future meeting.
New Business – List new business action items and discussions such as financial reports, tax issues, new developments, election of new officers, etc. Include if action item was voted and approved on and by whom or if the action item was tabled for a future date.
Next Meeting – List the date, place and time of the next meeting.
Adjournment – List the time the meeting was adjourned.
Signature – The meeting minutes should provide a space for the secretary of the corporation to sign and approve the minutes.
What Not to Include
Arguments or discussions on non-relevant topics should be left out of meeting minutes. It's also not necessary to place action items not voted and approved such as those tabled for discussion. Keep the minutes to the point and only include directives that were agreed upon and approved. Leave out the fluff—it's not useful when anyone reviews the minutes. Personal developments should also be left out.
Distribution and Recordkeeping
Depending upon what your bylaws state, S Corporation meeting minute requirements as far as distribution and recordkeeping should include:
Delivery of Minutes – Whether minutes will be kept in corporate book and distributed at next meeting or sent to every member via fax, email or snail mail.
Corporate Recordkeeping – A designated space in your corporate book for meeting minutes should hold every copy of meeting minutes along with a front page that lists and is constantly updated with meetings held, the type of meeting and date.
To ensure you follow the rules and meetings are documented, you can find a free meeting minutes sample in our Media Gallery to use at your next S Corporation shareholder meeting.
References
_Kennedy, Beverly - Roberts Rules of Order (2007) https://www.robertsrules.org/_
Roberts Rules of Order in Brief (Henry et al) 2011 Da Capo Press - https://www.amazon.com/Roberts-Rules-Order-Brief-Authoritative/dp/0306813548/ref=sr_1_1?ie=UTF8&qid=1304711164&sr=8-1
_Feld – Sample Board Meeting Minutes retrieved at https://www.feld.com/wp/archives/2006/10/sample-board-meeting-minutes.html_
Image Credits:
Board Meeting - Wikimedia Commons/Chih Hau Taiwan
Roberts Rules of Orders courtesy of Amazon
Board Room - MorgueFile/ronnieb