Your Guide to Opening a Commercial Cleaning Business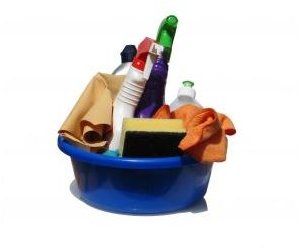 The Commercial Cleaning Business Might Be Just Right for You
If you've been searching for a business venture that requires low start-up costs and that is evergreen - meaning that it is a service that will always be needed, you may wish to look into opening a commercial cleaning business. When you operate a commercial cleaning business, you don't just clean offices at the end of the day. Some cleaning businesses also work in churches, hospitals, office buildings, grocery stores, and even schools. Because commercial cleaning companies serve as a business to business service, so long as there are businesses in buildings, there will be work for your company. It will provide you with steady work. Here are some other benefits to opening a commercial cleaning company:
Even in a down economy, businesses will need cleaning services
Should a particular client be difficult, or not work out, you can move on from working for them and work for someone else
You can do it part time or full time and still make a good profit
You do not need to engage in special training courses
You do not need special certifications
You can build your clientele through word of mouth
You do not need a lot of money to start up your business
Now that you've decided whether you will open your own commercial cleaning business, it's important to establish the steps to doing so in a successful manner.
Research the Market in Your Area
The first thing you should do when you decide that you will start a cleaning business (or any business for that matter) is research the market you will be entering with your new business. You will need to:
Determine what, if other, commercial cleaning services exist in your area
Which of the businesses hire out for cleaning services
What the preferred cleaning techniques are for your business
What the competition is charging for their services (this is important when pricing your own cleaning service)
Is there a particular niche not already filled that you could fill
By doing the background research before jumping into your business, you will be better prepared with the tools and skills needed to market yourself properly. Additionally, it will be easier for you to determine how to enter the market, what pricing scheme to use, and what businesses to target when you start out.
Consider Green Cleaning Solutions
Green technology and environmentally friendly businesses are among the fastest-growing sectors in the contemporary business world. Why wouldn't you want to consider green cleaning solutions for your commercial cleaning business? Not only do green solutions help out the environment by reducing the number of toxins in our water supply and in our soil, but green solutions can also reduce the number of toxins we find ourselves exposed to on a daily basis. Here are some tips:
Consider creating your own cleaning solutions using vinegar and baking soda as a base
Purchase non-toxic cleaners
Use recyclable containers
Check to ensure your cleaning products are not tested on animals (People for the Ethical Treatment of Animals (PETA) maintains a list of cruelty-free products)
Use microfiber cloths instead of paper towels. These can be washed and reused.
By looking for environmentally friendly, non-toxic, and cruelty-free cleaning solutions, you can state in your marketing materials that you are a green commercial cleaning company - a boon to your business. Additionally, you could give classes on becoming green - something that would also help you market your business.
Please continue reading to page 2 to learn more information about opening a commercial cleaning business.
Should You Consider Participating in a Franchise?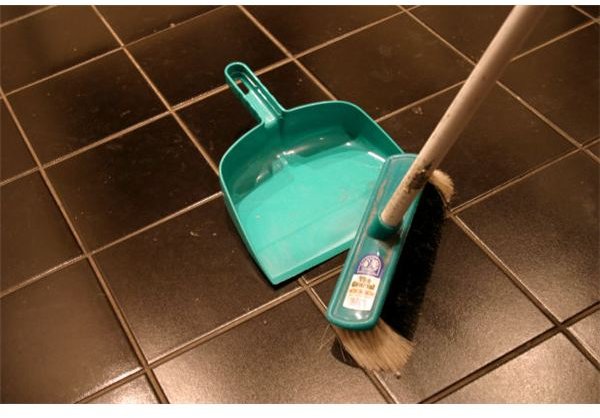 A franchise requires more money in terms of start up costs. You will need to purchase a license to use the franchise and follow the protocol established already by the franchise that you are going to be running. While you may feel constrained in the operations standards you must follow, and while you might feel as though the costs are high – don't discount this option out the gate. Running a cleaning service franchise does come with some benefits. You don't have to worry about how to run the business. More importantly, if you use a service that has a big name, you will find that it will be easier to build your clientele. After all, many commercial cleaning service franchise names are well-known. So, while you may be able to start your own business with minimal startup costs (think less than $1,000), you may wish to look into a franchise, especially if you will be competing against more well-known commercial cleaning companies.
Create a Business Plan for Your Cleaning Business
No business startup is complete without a business plan and learning some business plan basics is a good idea. Not only will you need to create a business plan as a means of solidifying your venture in your own mind, but you should create a business plan for your cleaning business before you start to do anything. By creating a business plan, you will not only take into account the research you have already performed, but you will also organize a solid plan for how you will promote, operate, and make money from your business. You will know what risks you face, what your budget will be, and what supplies you can and cannot afford. Even if you are running the business part time from home, create a business plan. It will help you remain grounded and professional in all of your business dealings.
Marketing Your Cleaning Business
You've got to get your name out there - whether or not you choose to participate in a franchise cleaning business. There are many different ways to market your commercial cleaning business. You can create an ad for the newspaper, phone book, or even a local magazine. You can create flyers, a website, and use social networking to promote your business. If you had the resources, you might even create a radio or television ad.
The best way, however, to market your commercial cleaning business is to use word of mouth. Tell everyone you know about your new business. Make sure you practice an elevator speech so that way, should someone ask you about your business, you will be able to tell them about it in a sentence or less. By delivering over and above your client expectations, you will also increase the likelihood that they will pass your name along.
The important thing is that you put together a solid marketing plan for your business. You can include a marketing plan in your business plan, or you can update your marketing plan every few months. Make sure you spend a little time each day (one to two hours) marketing your business - even when you have a steady client base.
Growing Your Commercial Cleaning Business
At some point, you will realize that you will need to grow your commercial cleaning business. If you're consistently having to turn down prospective clients, if you are no longer able to respond to the demand, then you might want to hire additional employees. Congratulations on getting to this point! Now, you will need to sustain it. Make sure that you don't expand faster than your business is growing. It's better to expand slowly to meet the needs of new clients than it is to expand quickly and then have to let people go.
Finally, an important step to opening a commercial cleaning business - make sure you continue to market - making sure people know who you are and what you do is the scaffolding for running a successful business (A solid and well-thought out business plan is the foundation). Getting to the point where you can expand your business is a good thing. Sustaining that expansion when you get there takes skill. To do it successfully, you should update your market research, renew your business plan, and formulate a new marketing scheme.
References
Essential Elements of a Good Business Plan https://www.sba.gov/category/navigation-structure/starting-managing-business/
Developing a Marketing Plan https://www.sba.gov/content/developing-marketing-plan
Non-Toxic Cleaning Supplies https://www.care2.com/greenliving/make-your-own-non-toxic-cleaning-kit.html#
Cruelty-Free List (PETA) https://www.peta.org/living/beauty-and-personal-care/companies/default.aspx
Image Credits: