3 Free Samples of Business Introduction Letters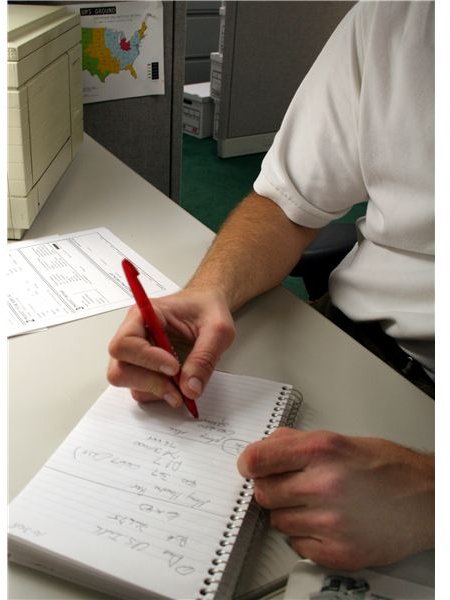 Introducing your business services and special programs to new, existing and prospective customers is essential in today's current competitive business climate. Regardless of the industry your business operates in, communication with your clients is key to retaining business and obtaining new word-of-mouth referrals. The samples of business introduction letters discussed in this article have slightly different components depending on your immediate marketing goals; however, each letter should be sent on company letterhead and addressed to your customer or prospect personally.
Cold Contact Business Letter
Similar to cold calling, if you are introducing your business to potential customers who have not requested information from your company previously, you're making a cold contact. You may have received potential client information from a purchased mailing list or alternate lead generation service. Although you don't have an existing relationship with your prospect, remember to address him personally in the letter. Open your letter using questions that may appeal to your customer's need for services. In the body of the letter, describe your services in an exciting, yet concise manner and close by offering a special rate or discount for your new customer. This letter should not include too much information and should not be longer than one page. Check out this sample cold contact business introduction letter for ideas.
Customer Referral Letter
If you're looking for new business, why not start with your existing customer base? Customers that have been utilizing the services of your company for a while are likely to have good reasons for staying with you. Ask you customers to think of you when friends or family look for services similar to what you offer. You may consider offering a reward or incentive for your customers that offer new leads.
When writing a letter to customers asking for referrals, open by thanking your client for her business. In the body of your letter, explain that you are currently looking for new referrals and explain any incentives you're currently offering. Close your letter by reminding your customer of special services that are available, but not widely remembered. This may help your customer have an easier time finding referrals for you. This sample customer referral letter will help get you started.
New Customer Introduction
When a new customer hires your company, send him a business introduction letter to describe special services available that may make your new customer's experience with you better. Open your letter by thanking the customer for selecting your company. In the body of your letter, include helpful information for your new customer. Depending on your service, you might also outline a plan of action or a "next steps" process to keep your client apprised of what to expect from your company. In your closing paragraph, include contact information and the regular hours your customer can reach you. This sample business introduction letter for new customers has some good ideas to get you started.
References
_Entrepreneur: Boost Sales by Asking for Referrals - https://www.entrepreneur.com/sales/salescolumnistraysilverstein/article177640.html_
_Entrepreneur: How to Create a Direct Marketing Campaign - https://www.entrepreneur.com/article/80786-3_
Image Credit - https://www.morguefile.com/archive/display/89775