Creative Themes & Ideas for Business Conference Centerpieces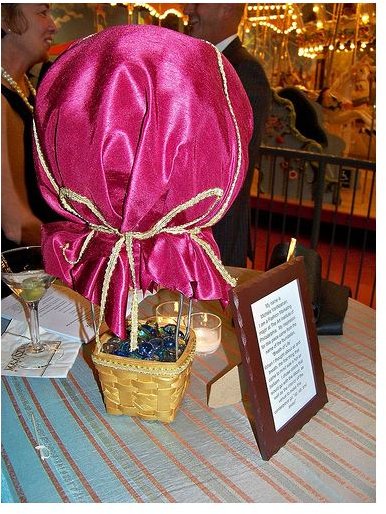 Theme, Theme,Theme
Over the past few years, I have been to dozens of business conferences–some with evident themes that are visually noticeable, and some with no discernible theme at all. In today's fast-paced business world, the theme for a business conference may not be critical to the success of the conference, but it definitely does help add to the impression conference participants will take away with them, after they leave the conference. Having a visually noticeable theme, that goes along with the purpose of the conference, adds to the idea that the conference is more organized and structured. This article itself is focused on the ideas for business conference centerpieces.
All of these ideas for business conference centerpieces are based off of the principle that a conference's theme is the most important piece of information one needs to know before deciding the centerpieces. The theme should be well thought out, and be aligned with the call to action and purpose of the conference. Witty catchphrases and slogans for themes help make a conference more memorable. The centerpieces ought to enhance the call to action of a theme. When planning a conference, be sure to include your team or person responsible for decorations and centerpieces during the meeting(s) for deciding the theme. Other than having more minds and perspectives, it is also important to keep in mind that the theme ought to be able to be visually conjured up through decorations or centerpieces.
For example, if you were planning a business conference focused on leadership development and motivating leaders, then an appropriate theme could be "A Leadership Winter Wonderland," and your centerpieces can be focused on Christmas-themed items–which can be purchased for dirt cheap prices depending on the time of the year. Other examples of themes are: "Twiddle Dee, Twitter Me" (Twitter Conference), "An Apple a day keeps the doctor away" (Mac/Apple products-focused Conference), "Recipe for Success (10% inspiration, 10% luck, and 80% perspiration)" (Motivational and Entrepreneurial Conference).
Choosing the Right Centerpiece
There are thousands of different centerpiece combinations that could be put together. Deciding which centerpiece is the best for your conference is an important part of the planning process. We already know that the centerpiece needs to match the theme and bring out the call of action. What is also important is to understand where the centerpieces will be going. If they are going on top of the tables, then what kind of tables will they be? What color will the tables be? What are the tables made out of? How large are the tables? How many seats will be at each table? Will there be a table cloth provided by the venue? And if so, what color and fabric are they? Are the table cloths going to be plain or patterned?
All of those questions will help guide you in making a choice for your centerpiece. Table cloths that are beautifully patterned can play a huge role for your centerpieces, just as tacky table cloths can ruin the appearance of your centerpieces. Being able to plan ahead and envision how the room will look is critical.
The rest of this article focuses on looking at several creative centerpiece ideas that can be practically applied to a business conference. It is important to remember that these ideas are here for inspiration, and should be adapted to the theme of the conference, however subtle or obvious.
DIY Centerpieces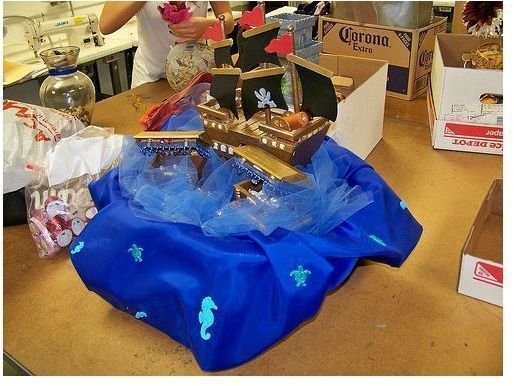 Do It Yourself (DIY) centerpieces can be a great way to create stunning centerpieces on a low budget. An simple yet classy idea is making handmade thank you cards, that can be stacked or arranged nicely at the center of a table. The thank you card can be designed based on the conference's theme, and also gives your participant a nice little token to walk away with. And think creatively—the cards could be cut into the shape of a bird to represent Twitter, the social media giant, and you can have the cards focused as short tweet cards.
Depending on the expected attendance for your conference and the number of tables that you will be providing centerpieces for, a DIY project may not be practical if you do not have enough manpower. Consider outsourcing centerpieces to a business that specializes in this area.
Also keep in mind that simple DIY ideas such as the thank you card, also work best with patterned table cloths to help add more visual appeal. If patterned table cloths are not available to your conference planning team, then an easy way to get around this is to find patterned cloth from your local craft store, and cut them into diamonds or squares to be a placemat for your centerpiece.
Edible Centerpieces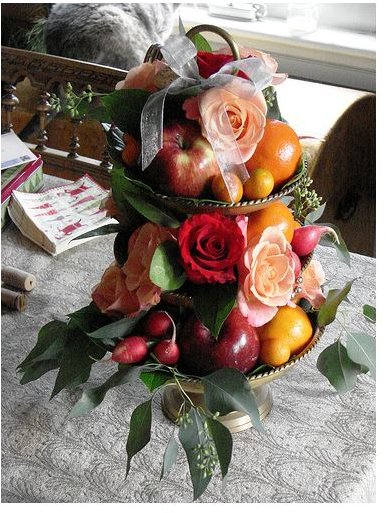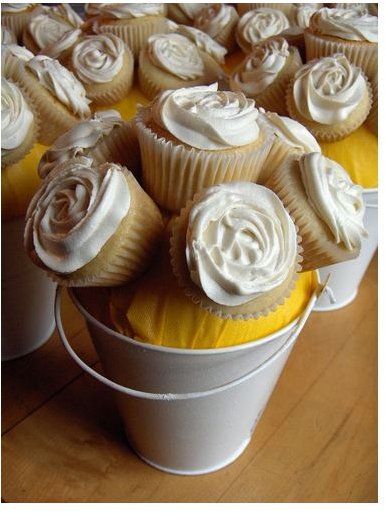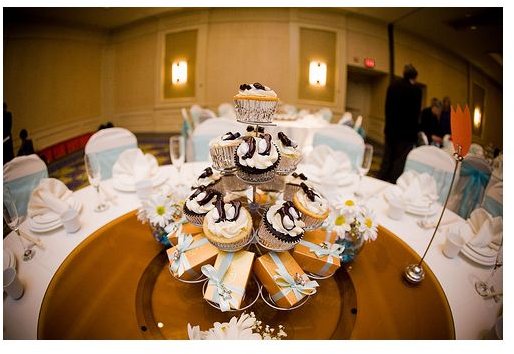 A great way to WOW your guests, is to have edible centerpieces. You can do this by putting together a number of chocolate-covered strawberries and arranging them in a beautiful bouquet. Mixing together different types of chocolate–white, milk, and dark—will give you different colored strawberries to arrange. Add a few biscotti, and maybe a bottle of champagne or sparkling apple cider, and you will have one very classy centerpiece that tastes great and looks gorgeous. Making a centerpiece with fruit can be applied across the table with most fruit, crackers, cookies, and even pastries.
There also dozens of different ways to arrange cupcakes into gorgeous centerpieces. Cupcakes are easy centerpieces since their colors can be easily controlled through food coloring, mixes, and also icing colors. You can make a cupcake tower or place cupcakes neatly into a tiny bucket. Consider making cupcakes that match your theme.
Floral Centerpieces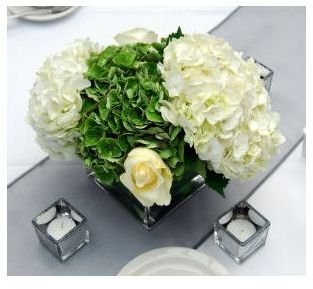 Making a fresh flower centerpiece is an easy and elegant way to add in some flair to your tables. Flower arrangements can be completely preassembled by many florists, if you tell them what you are looking for. Another option, especially if you are working with a small budget, is to directly connect with one of the florists or floral distributors at a local farmers market and order in bulk before your conference. Then assemble the centerpiece yourself with a team of volunteers or staff. If time is a concern, it is also possible to order synthetic flowers made out of cloth and plastic.
More Ideas!
In my experience, the most creative centerpiece ideas come from wedding planners and weddings in general. With slight modifications, most wedding centerpieces–short of wedding cakes or anything with a bride and groom on it–can be easily adapted for a business conference. When looking for centerpiece ideas, do not be afraid to venture into centerpiece ideas for all sorts of occasions!
There are always easy and inexpensive homemade centerpiece ideas that can really save you money on the decorations line. Also consider matching your conference theme and centerpieces with the season, such as using inexpensive spring table centerpiece ideas.
Turn on those creative juices and keep an open mind!
Final thoughts
This article covered three major types of centerpiece ideas. There are countless ideas available, and one of the biggest problems is sorting through all of it.
I have mentioned that the conference theme is critical when deciding centerpieces, and that is something I want to reiterate one last time. If you are planning a conference or when you do plan a conference in the future, consider what your theme is when you are deciding your centerpieces. Does the centerpiece align and enhance your theme and the purpose of your conference? If you are hosting a social media conference focused on Twitter and Facebook, consider making a cupcake tree with a couple of little twitter birds cutout from cardstock, placed strategically on the tree. That kind of creativity and purpose is what will leave your participants with that positive impression that will make them excited for the next conference you plan. Best of luck!
References
Mitty Chang is a web designer and event planner living in the San Francisco bay area. He has had over four years of event planning experience, specializing in leadership conferences.
Photo Credits: