How to Start a Business Without Money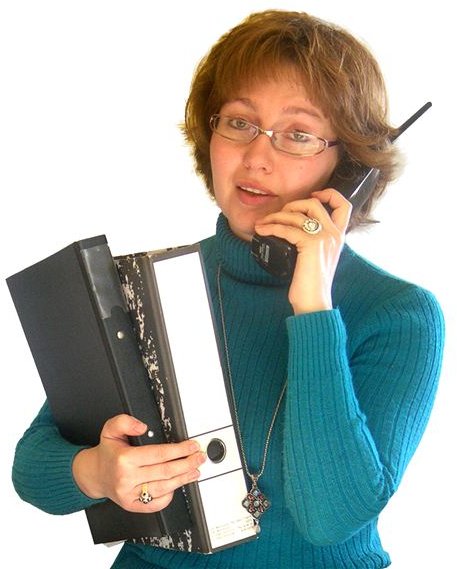 If you have zero investment capital but still have a yearning to be your own boss, you may be interested in knowing how to start a business without money. If you are willing to give your time in exchange for a cash investment, you really can get started with nothing more than your effort and imagination.
Business Planning
Your first step is deciding on the type business you want to start. The most successful business owners generally involve themselves in something they love and are passionate about. Not only will this approach increase your chance for success, it also makes operating your business a lot more enjoyable.
When you start a business with no money, you are basically bootstrapping your way to success. In the beginning, you may be performing tasks that are unrelated to your core business. This will only be necessary if your chosen business requires specialized equipment or supplies you don't already have on hand.
As an example, if you want to start a T-shirt printing business, you must have a heat-press, t-shirts and transfer supplies. In this case, you need to do what it takes to earn the cash required to purchase the needed equipment and supplies.
On the other hand, if you want to start a lawn care business and own a good mower, a truck and other necessary lawn maintenance equipment, you can get started immediately. The only thing left to do is get the word out via free advertising and word of mouth.
Since you will be engaging in either online business or an unregulated offline business, you can initially forego obtaining a business license. Once you start earning some income, you can apply for your business license and a resale certificate if needed. The business license allows you to begin taking advantage of business-related tax deductions, and a resale certificate allows you to buy resale inventory without having to pay sales taxes.
Zero Investment Business Ideas
Below, you will learn about some great business bootstrapping ideas. Regardless of who you are, at least one of them should fit your needs.
Freelance Writer
Can you write? If the answer is yes, you can begin by becoming a freelance article writer. This will allow you to earn income by writing for companies like BrightHub.com. They will pay you $10 for each article submitted and accepted. You will also earn on-going monthly residual income based on the number of page views your articles get.
Another great place to get started writing is the Yahoo Content Network. While it's a little easier to qualify with them as opposed to Bright Hub, the average pay you will receive for your articles is only $5. Even so, it's still worth pursuing - especially if you're a fast writer. There are literally thousands of websites and companies looking for good article writers.
Ever wonder how celebrity bloggers became celebrities? The vast majority of "high profile" bloggers started out at their computers with their own personal blogs. Later, they extended their reach by acting as "guest bloggers."
Do a search on the terms "guest blogger" + "get paid". This will lead you to a search results page filled with blogs and companies willing to pay you to write and post good content.
You can also get into the writing game without actually writing or without writing very much. This can be accomplished by landing a proofreader job. If you have a good grasp of language syntax, spelling and punctuation, this may be a good match for you.
As a proofreader, your job would entail correcting writing errors and often giving advice on how the written material can be improved. Just do a search on "proofreader jobs" or "proofreading jobs". If you are qualified, you will find all the work you will ever need.
You can find thousands of writing opportunities by doing a search on the phrase "get paid to write". Before you get involved with any website or company, do some due diligence to ensure the company has been paying their current writers on a regular basis. You can do this by searching on "Site_or_Company_Name" + scam or +complaints or + "are they paying".
Go to the next page of this article for two more zero-investment business ideas.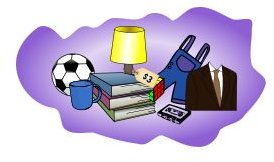 Merchandise Picker/Reseller
If you have ever watched programs like "Cash and Cari" or "American Pickers" you know that dealing in used and antique merchandise is a hot business model. The fastest way to get started is to go through your attic, basement and/or garage and pull all saleable items.
You can sell your items by holding a garage sale or at a free flea market venue. The income you earn from these sales can then be used to finance the next step of your business project. Remember, the objective is to take your garage or flea market sales profit and parlay it into more saleable goods.
One little-known way to acquire more resale inventory is by attending storage auctions and bidding on the contents of abandoned storage units. You can easily find these type auctions in your local area by doing a search on "storage auctions" +Your_City_Or_Town. After you find some storage auctions, create a schedule that will allow you to visit at least two to three of these auctions each day.
Another excellent but little-known source of new merchandise and huge discounted prices are the U.S. Dead Mail Postal Auctions. About three years ago, I won two bins of designer calendars for $280. Over the next two months, I sold most of those calendars individually on eBay and netted approximately $10,000 after shipping and packaging expenses.
When it comes to selling your goods and merchandise, there are a number of great seller venues available to you. eBay is one, as I mentioned earlier. Others places to sell include Amazon, local auctions, consignment shops and pawn shops. Many people have started small and built million-dollar merchandise outlets and thrift shops using this business start-up method.
Take On a Partner Or Investor
Take on a business partner or investor who is willing to fund the start-up phase of the new enterprise. At this level, you will most likely be dealing with relatives and/or acquaintances. If you are a bit nervous about approaching people with your business proposition, just keep in mind that most budding entrepreneurs start out using OPM (other people's money) to launch their businesses.
When speaking to people about your proposition, make sure that you clearly explain your business idea and your vision to them. If you find an interested partner or investor, write up a simple signed agreement between the two of you. Remember, you are seeking investment capital, not a loan. For this reason you will need to convince your investor or partner of the viability of the business you haven chosen to pursue.
While I have only presented you with three zero investment business ideas in this article, there are literally tens of thousands of ideas and strategies available to you. Pick your passion and start doing some market research and due diligence. Use online resources as well as your local library plus city and state resources for business people.
Establishing a Schedule and Setting Up a Working Space
This is extremely important. Whether you start part time or full time, you must establish a daily schedule. Then, you must adhere to that schedule. If you need to make modifications and adjustments along the way, do so, but don't miss doing something daily.
Choose a quiet spot in your home where you can work uninterrupted. You may also want to establish a house rule that you should not be disturbed for non-emergencies during your work periods.
Use Common Sense
No matter what the hyped-up sales letters claim, starting a business is not as easy as falling off a log. It requires planning, effort and focus.
The only person who has the ability to make you successful is you. I don't care what "magic" business plan you buy; if you don't take action and do what is necessary, very little to nothing will happen.
Now that you know how to start a business without money, the next step is to take action and get started. Also remember that when starting a business with no money, you are putting in your hard work in lieu of any cash investment. The harder you work at it, the greater your potential profits and long-term success.
Source: Business Setup Group, How to Start a Business Without Money, retrieved at https://bizsetup.wordpress.com/2010/03/09/how-to-start-a-business-without-money/
Image Credits: SXC.hu/shlomaster, OpenClipart.org/mazeo