Managing Risk in International Business Effectively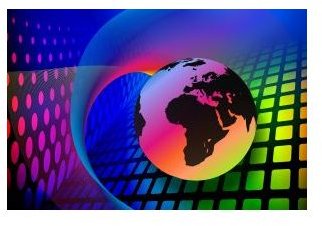 Risk Management in Global Trade
Managing risk in international business and trade can be more challenging than in the domestic market. The geographical distance, the gap between cultures and languages, different local rules and regulations, and different political and economic climates of each country, add an element of uncertainty to international business.
However, in an increasingly globalized world, it is difficult to remain immune from international markets and confine the scope of business only to the home country. Therefore, the best approach is to take measures to mitigate risk as far as possible, and understand the nuances of international trade and business for profit maximization.
Photo Credit: www.sxc.hu ilco
Customer or Supplier Reliability Risk
The international customer or vendor may be an unknown entity, and it may be difficult to verify their credibility and trustworthiness. So it can be a risky proposition to deal with unverified international business associates. A safer way is to deal only with internationally recognized or reputed foreign entities, as a matter of business policy. Another alternative is that before going ahead with a business transaction with an unknown party, its credentials may be verified through the commercial division of the local embassy in that country, or through banks or local chamber of commerce.
Payment Guarantee Risk
If the business needs to import certain goods from a foreign supplier, any advance payments before the delivery of the consignment may be risky. This is particularly true if the business is dealing with an unknown foreign entity for the first time. One of the best ways of managing risk in international business in such a situation, is to use the international Letter of Credit as a payment instrument, instead of transferring cash from the bank. With the letter of credit, the other party will be able to cash the payment only when they have actually produced and delivered the goods.
Risk of the Quantity and Quality of Goods
Even if the payment is made through a letter of credit, the risk of the actual physical quantity and quality of the shipped cargo still remains. This risk can be managed by appointing an internationally reputed neutral inspection agency to check the cargo, before it is loaded for shipment. The costs of such inspection may be high, but these costs must be incorporated in the pricing beforehand. This method ensures that the correct quantity and quality of material is shipped from the foreign port.
Timely Delivery and Shipping Risks
There must be a clause in the letter of credit, stipulating a delivery deadline. If this deadline is not adhered to, the business gets the right to reject the shipment, or impose a penalty for delayed shipment. It may also include a penalty clause for opportunity loss, which may occur to the business due to failed or delayed delivery. Furthermore, the cargo must be insured port-to-port, or door-to-door, to ensure its safety during transit.
Customs and Country Risks
The political, economic and social conditions in the foreign country are external risk factors which cannot be controlled. This is an inherent risk in international business which is unavoidable. However, a safe approach may be to deal with countries that have a good record of political, social and economic stability. The customs laws and regulations also differ from one country to another. Therefore, the business should acquire proper knowledge of the foreign country's local laws to ensure it does not violate any laws out of ignorance.
Currency Fluctuation Risks
Foreign exchange fluctuations are also a macro economic risk factor that cannot be controlled. The business can try to manage this risk by dealing only in internationally stable currencies, or exclusively in the U.S. dollar. But in cases where it is necessary to deal in foreign currency, the pricing of the transaction must cover for any potential lower margins arising out of an unfavorable currency fluctuation.
With these risk management strategies in place, the business can hedge itself sufficiently against managing risk in international business.