Different Types of Business Plans: Which One Works Best for Your Purposes?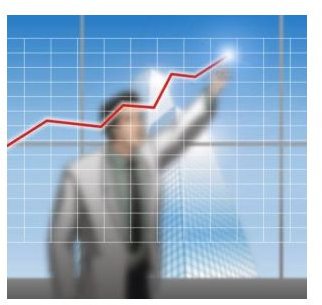 Business Plan Basics
A business plan outlines a variety of information in regards to a business. For a start up, a business plan will include projections and predictions based on current market trends. For an existing business, a business plan will include those same projections and predications, but with supporting information based on historical company data. Whether a start up operation or an existing business, it is highly likely that at some point, you will need to understand and use at least two of the three different types of business plans.
No matter your intended audience or the specific purpose, certain things will always be included when writing a business plan. These items include products and services, marketing strategies, potential threats and opportunities, operations and organizational structure, and financial data. How these items are organized, the depth of their explanation, and the necessity of supporting documentation are what differentiates the different types of business plans.
Traditional Business Plans
Both the U.S. Small Business Administration (SBA) and SCORE (a nonprofit small business counseling organization) recommend writing a business plan for any new business venture. These traditional business plans help organize your ideas into concrete, actionable steps while highlighting possible problems. Traditional business plans help gain start up funding from banks and financial institutions. However, some vendors and other organizations may also want to see a copy of your business plan before setting up accounts or services.
A traditional business plan is formal, usually encompassing 25 pages or more. Each section of the plan addresses specifics about the business, from organizational structure and owner experience, to financial projections and start up funding needs. Planners must address marketing strategies and advertising plans, compare themselves to their competition, and illustrate a unique selling proposition. The goal of a traditional plan is to show financial institutions the viability of your business idea and the strength of your research and planning. They want to know that if they loan you money, they have reasonable assurance of your business' profitability.
Working Business Plans
Working business plans are for internal use. These types of business plans range from simple notes in a spiral notebook to complex spreadsheets and contracts. The goal of a working business plan is to provide a specific, step-by-step roadmap for successful business operations. Naturally, a working business plan has many of the same features of a traditional business plan. However, you need not include information like owner experience, resumes, or an executive summary. A working business plan is more akin to a well organized running to do list for your business.
Investor Business Plans
Investor business plans are similar to traditional business plans in terms of formality and basic structure. Much of the same information you would include in a traditional business plan would also be included in a business plan targeting investors. However, a stronger focus is place on the industry outlook and financial data sections. Supporting documentation is essential. Private investors want assurances, not only that they will regain their investment, but that their investment stands to bring a profit.
The Federal Trade Commission (FTC) and the Securities Exchange Commission (SEC) require a type of investor business plan known as a prospectus, for businesses seeking public investors. This prospectus is part of the Initial Public Offering (IPO) of stock and allows investors to assess the risk involved in purchasing stock in the company. It is one of many documents required as part of the IPO process. Private investors, however, do not require such a lengthy and formal process.
The Importance of Business Planning
Even if you never plan to seek outside funding or financing for your business, even if you never require vendor relationships, or plan to seek public or private investors, the importance of writing a business plan simply cannot be emphasized enough. The thought, research, and decisions involved in formalizing your business ideas into a living document is an invaluable exercise for a new business owner. Likewise, for existing businesses, updating business plans to reflect changing markets and strategies helps prepare a concrete path to continued success. If you think you don't need a business plan, you're wrong.
References and Resources
Small Business Administration (SBA) https://www.sba.gov/category/navigation-structure/starting-managing-business/starting-business/writing-business-plan
SCORE Business Plan Workshop Online https://www.score.org/Develop_Business_Plan.html
Cornell University, The Initial Public Offering Process https://forum.johnson.cornell.edu/faculty/michaely/Guide.pdf