Market Trends Impacting United States Business and Industry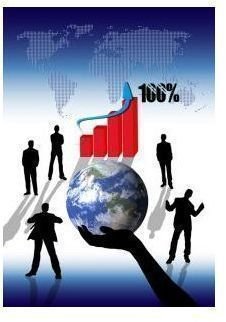 Latest Market Trends in the United States
For any business to survive in a competitive market, it is important to understand and evaluate the changing trends at both global and local levels. A business organization does not operate in isolation of its external environment therefore it needs to be aware of the newly emerging trends that will influence the market. Business strategies must be formulated in accordance with the new trends in order to capitalize on new opportunities and counter any anticipated challenges. The following is a review of some of the major trends impacting United States business in current market circumstances.
International Outsourcing of Products and Services
One of the key trends that continues to evolve and impact the domestic businesses in the U.S. is the increasing levels of outsourcing. Several American domestic manufacturers and service providers are relying heavily on outsourcing their production requirements from cheaper offshore destinations. As a result, a local manufacturer in the country loses his cost competitiveness. The government policies are unable to effectively stem the trend of offshore outsourcing, so a business needs to adapt and survive in this new situation.
Growth of Home Businesses and Freelancers
Local outsourcing of work is another big trend emerging in the United States. More and more companies are passing on their workload to small business units, home based businesses and freelance operators instead of hiring expensive full-time employees. This is an important part of the cost cutting drives adopted by several industries in an attempt to stay competitive and counter the challenges from cheaper imports and offshore outsourcing of products and services.
Pro-Green Trends Impacting United States Business
There is an all-round increasing consciousness to save the environment. The consumers are also increasingly aware of the environmental threats, and this prompts them to favor companies that are going green. Many companies in the U.S. are taking conscious measures to adopt pro-environmental corporate policies to build a positive image. Furthermore, some companies are producing green products that differentiate them from the conventional products that may have an adverse impact on the environment.
Health and Fitness Related Businesses
The National Institutes of Health in the U.S. has released data that more than two-thirds of American adults are overweight or obese. As a result, there is a growing consciousness in favor of health and fitness oriented products, equipment, foods and healthcare programs. This has created a massive potential market for any business that positions itself to address this serious problem of overweight and obesity.
Global Competition in High Tech Industries
The traditional strength of the U.S. businesses has been their technological edge over other most other countries. However, there is a new emerging trend where American companies are facing the heat of competition from European and Asian countries in the high technology areas. There needs to be more emphasis on a process for new product development in the United States in order to retain its competitive edge in product innovation at a global level.
Social Media Marketing Trends
With the proliferation of the Internet, there is a growing wave of social media vehicles such as Facebook, Twitter and MySpace. With their active memberships running into hundreds of millions, the marketers in the United States cannot afford to ignore this latest marketing avenue. The universal popularity of social media presents a serious potential opportunity. Very few businesses have actually adopted social media marketing till now, but those who move late in this race are likely to miss the opportunity.
Photo Credit: www.sxc.hu duchesssa