Ideas for Brand Reputation Management on the Internet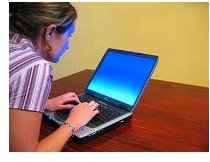 The purpose of brand reputation management on the Internet is to promote the positive aspects of your company and reduce or eliminate false, negative or misleading information about your company. It can be as specific as ensuring that negative comments, reviews and information about your company don't show up in the first and second pages of any major search engine results. If you don't take this aspect of online marketing seriously, you can end up losing sales to your competitors. Here's what you need to know about managing brand reputation on the Internet.
Image Credit: (Matthew Bowden)
Better Business Bureau
Internet savvy consumers who want to learn more about your company will go to BBB.org. The Better Business Bureau allows consumers to file complaints, and the organization tries to get a resolution to those complaints. The outcomes of those complaints are used in a reliability report that the Bureau publishes, and it's a factor in the rating given to your company. You have to be proactive about resolving complaints filed with the Bureau as part of your strategy for brand reputation management on the Internet. Consumers pay attention to BBB ratings, and a low rating or a number of unresolved complaints can cost you business.
Alert Software Tools
One easy method of brand reputation management on the Internet is to use alert software. These software applications notify you if your company name or brand is mentioned on the web. The application searches web pages, tags, URLs, blog comments and more, and sends you alerts in real time. Some examples of software to consider include:
You can also hire a public relations firm to use their own alert software tools and to manage your online brand reputation for you.
Forums
People who want to share negative or false information about your brand will post a comment in forums. You can do a search in the major search engines that includes your brand name and the word "forum" to see what's being said. It's important to respond to comments made in forums, because other consumers will rely on it to make their buying decisions.
Online Reviews
Reviews play a huge role in purchasing decisions. For example, customers who buy on Amazon often look at the reviews prior to making a decision to buy. It's so important that major brands have hundreds of reviews associated with each product. You should ask your customers or clients to leave reviews about your product or service. One easy way to do that is to include instructions for posting reviews when you ship out products. You can also offer incentives for evaluating your product on your website, such as a discount on a future purchase.
The best person to take care of brand reputation management on the Internet is you. If you lack the time to do it, then consider outsourcing it to a professional.
References:
Better Business Bureau: For Businesses
https://richmond.bbb.org/business/
Dave Chaffey: Online Brand Reputation Management Services
https://www.davechaffey.com/Internet-Marketing/C8-Communications/E-tools/Online-PR/Brand-reputation-management-services